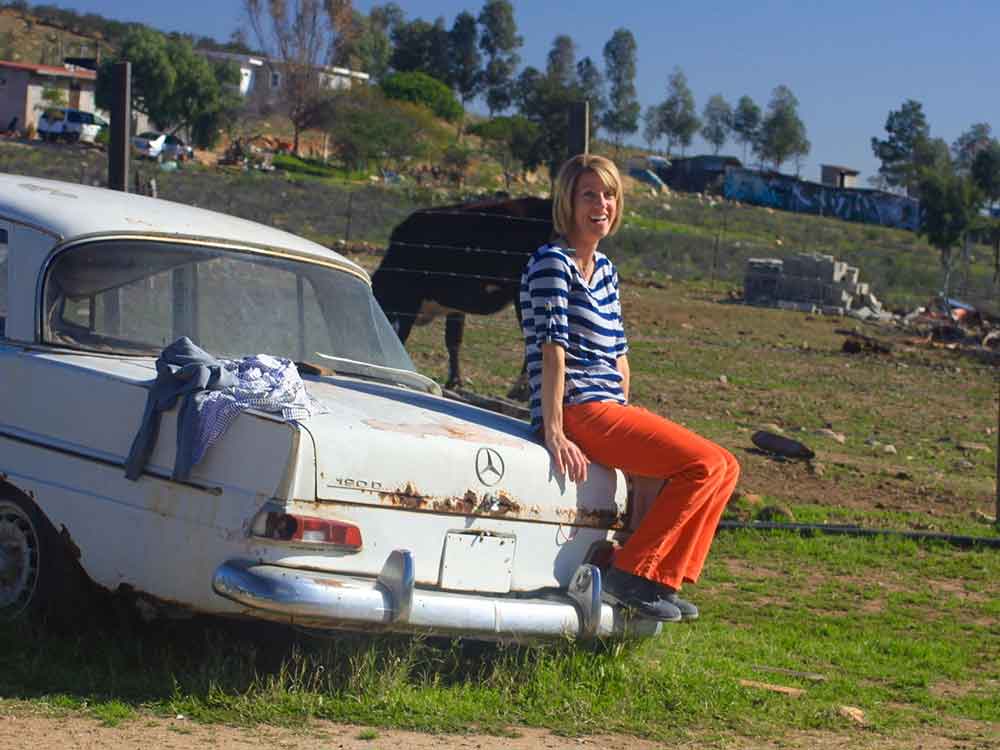 I came out slightly serious. I was not a cute infant, my one-year-old picture looks like I'm straight out of the depression, and I'm told I never laughed at comedy. Not even Family Ties, Mork & Mindy or Cheers.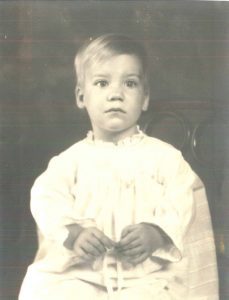 My mom offered me cooking tips, my dad offered me money to read more, and they both forced me to take piano lessons. Thirty years later people still try to hide their shock and disappointment when they ask if I play the piano like my dad and I tell them no.
I identified more with trees and dirt and anything with a ball. I slid down gutters during storms, flipped a canoe fully clothed, and mostly followed the rules.
Except for sneaking out a few times. Oh, and kissing. That started with a pastor's son in the fifth grade. Don't tell my kids.
I spent the second decade of my life proving my athleticism, the third decade trying to shake the jock rep, and the fourth realizing having it all together isn't actually a thing.
And now you know how old I am. Sort of.
I hail from the redwood forest and two parents who were raised in the same church since birth. My home sat in the middle of a Christian camp, but I went to public school. So in the summers I ran with straight-and-narrows, and during the school year I learned cuss words and was offered pot. And a good time. And a lot of fruity drinks. I partook in a little of one and none of the others.
My dad is a concert pianist with a knack for writing, a sharp eye for editing, and a passion for anything peanut butter. He taught my mom piano lessons long before there was a glint in her eye, and walked me down the aisle with a tear falling out of his.
He never played sports, but taught himself to play the organ, which can be a workout in itself. Using all four limbs at the same time, he's basically driving a stick shift. Except there's no brake. And when he pulls out all the stops—watch out. His roots are in England and France, but the sliver of royalty 36 generations up still hasn't trickled any benefits our way.
My mom has been an interior decorator, a wedding coordinator, and a wallpaper hanger. She can tie the most extravagant bow in mid air you ever did see, has a pewter fetish and, among other things, makes a mean chicken curry. She bought me a skateboard for my 13th birthday, took us kids to a hippy-central health food store to grind our own peanut butter, and can be wooed in almost any direction with dark chocolate.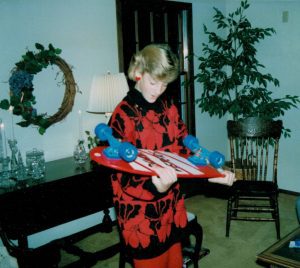 In between taking meals to friends in need, she throws together impressive dinner parties and is a dedicated reader; she's been in the same book club for 22 years. Hello! Her roots are in Denmark. And Alabama. Hence the tea and fried green tomatoes for breakfast.
I am a strange mix of the two of them, feeling equally blessed and confused about how I got to where I am. I'm not serious anymore, but blonde girls who took French in the redwoods don't usually move to Baja. And we don't usually trade our Leave It To Beaver, Martha Stewart upbringings for dune buggies, concrete laundry rooms, and .70-cent tacos either.
In 2005 my life went from SoCal middle-class suburbia, to rustic Baja countryside, and most days I love it. Except when the power goes out and the toilets won't flush.
Sometimes I have to fill the washer with a hose, and I drop wet clothes here and there, but for the most part hanging laundry feels natural.
My Spanish skills rate around sub-par, my house is a revolving door of dust and brooms, and I'm tired of being stared at when we go to the city. Over the years I've taught English to friends from church, had to pay for two chickens my dogs killed, got my car stuck in the muddy riverbed, faked it pretty well on a Mexican soccer team, babysat a cow, and lived in a 5th Wheel, two mobile homes on jack stands, and a cinderblock house.
If you haven't experienced these parts of my life, you don't know how I've changed. Matching my belt to my socks to my earrings to my lipstick used to be a goal. Pleasing everyone was a goal. Figuring out how to have it all together was a goal. Daily hair and makeup was a goal. I'm more selective with my goals now.
Those struggles still visit occasionally, but it feels good to relax. It feels good to not care as much what people think. And it feels good to watch my white boys eat popcorn with lime juice and chili powder.
Local ladies asked me to teach an exercise class, and I might. Friends and family told me I should write a book, so I did. I've also been told I have body image issues, but I'm not going to teach a class or write a book about that.
My favorite time of day comes the moment I scooch down into bed, and my least favorite neighborhood scent emerges when Juan burns trash next door.
You're still reading? Okay—let's stick a bow on this thing.
I'm Carrie. I love Jesus, hate mosquitos, and was pretty sure I'd never be a #blogger. But I said I'd never wear capris or live in Mexico either, so I'm thinking this might be a good fit.
That is all.