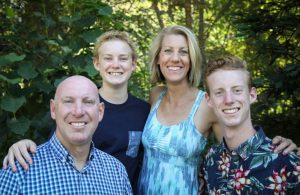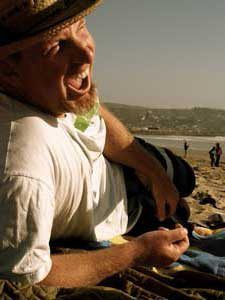 Douglas, Provider Man
The moment I met him came with a shock when he introduced himself as, "Tom Tuttle from Tehachapi," and proceeded to head-butt me way too hard. You'd think with moves like that I'd fall for him right away, but it took five years. In the meantime, he bought an electric-blue truck, taught me how to surf, and proposed in the snow. We married in '94, complete with a butt bow, Ray-Bans and a little poof in my sleeves.
His Sundays consist of serious naps, watching football, and any form of sugar in a small bowl. He bikes and runs and misses legit tacos in Baja.
He's entrepreneurial, a fierce provider, and has a manic commitment to leftovers. Quantity over quality blesses my corazón.
Micah, Ukulele Player
Born in SoCal suburbia and raised in the Baja countryside, this white boy loves dirt.
After flipping a dune buggy at age nine, he added motorcycle to his resumé and downshifted out the gate. I had a deep appreciation for the vehicle with a roll bar, but apparently it didn't go fast enough.
At 12 he learned to drive a car and started playing ukulele. Lessons vacillated between awesome and horrible, but we had a deal: three years of one instrument and it couldn't be the drums. Though he had rhythm we wanted him to be able to lead a song. Drum sets have never been invited to Name That Tune, so he fulfilled his desire to hit things by playing in the school marching band, leading parades down our dinky main street between stray dogs and horse poop.
He fulfills his technology bent by working in the tech department at church and teaching me everything he thinks I need to know about my phone.
When we moved away from the only culture he ever remembered he stood over six-feet tall with strawberry blonde hair, über white skin, and freckles. And he still played the ukulele.
In Mexico.
As if we didn't stand out enough.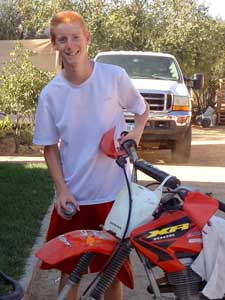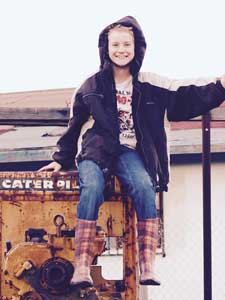 Brock, Professional Cuddler
All day wouldn't be too long. Seriously—this kid's love language is off the charts 'touch.' When he's sick it comes in a slow, mellow plea. "Can we please cuddle?" Other times it hits him like a surprise. "Agh! I need a hug!" Either way, I make it my goal to never say no.
He's pretty chill, a tad introverted in public, plays flag football and in love with cheese and spicy chips.
He first rode a motorcycle when he turned seven, loves to wrestle, is learning the ukulele, and is fascinated with robots. He'd like to invent one to do his chores and bring him cheese.
He moved to Baja eight months along in my belly, and now holds a decade of legit Spanish behind that white forehead. #jealous
When we moved back to the States, he was the one who was a foreigner. Everything from mobile classrooms and U.S. History facts, to drop off lanes and unnecessary grass leave him asking why.
Mali & Jovie
If you're not a dog lover, skip this part. It's okay—I'm not a cat lover. I mean I like them, I just can't eat a whole one myself.
Mali: the brindle boxer who can jump over the lab. She's a little loco, loves to cuddle, and could probably beat Usain Bolt–if she could run in a straight line.
Jovie: the yellow lab who always looks desperate for food and love. She acts her age (teen), begging for attention and getting in trouble on the regular.
They're outside dogs who spent ten years in Baja, barked at innocent horses, defeathered chickens, snuck out at night to scavenge for scraps, and slept through entering visitors. Everyone in Mexico has a dog, and everyone is afraid of each others. Good thing—these girls are mostly all bark.
Getting used to U.S. culture has them all confused, too: suburbia doesn't provide snacks when they sneak out 'cause they can't tip over these huge trashcans with wheels.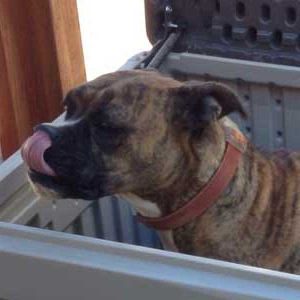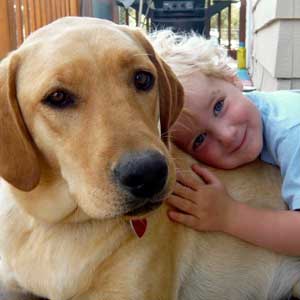 A Week with The Fam
We skipped Wednesday church in Mexico to engage in family game night. Our jam-packed game cabinet held dozens of cards, spoons, boards, chips and dice, but we tended to rotate our favorite five. We preferred games that didn't require a battery and took less than an hour to play. Monopoly rarely won.
We found out Jenga with Spanish-speakers is pretty easy. Scrabble is not.
Weekend pancakes usually include walnuts, coconut oil, flax and hempseed. (Why isn't that word plural?) The boys are fine with those but frequently ask for some insane amount of chocolate chips.
Sunday rest is not an option. After church and lunch, we hunker down for 30 minutes of quiet. No talking or the time starts over.
Sometimes I wish they would talk.
In promoting qualities of the Sabbath, Sunday is also a day of no work, no chores. Dishes start to pile (unless we cheat with paper plates), rooms become messy (in a matter of hours), and nobody cares. Took a while to get used to, but now I look forward to the only day I let myself read, nap, cuddle and play… without guilt or a timer.
You should try it. It'll change your life.
Our family has issues, but we're in it for keeps. We disappoint, argue, misunderstand and frustrate. But we also play, listen, apologize, and above all… love. Jesus is the center of our home, and we know He intentionally gave us each other. Period.