Blogs
Some friends who happen to have great life stories, author skills, or both. A few blogs and websites, just for you.
Lynn Vincent – If you've ever read Same Kind of Different As Me or Heaven Is For Real, you know what kind of a master writer and storyteller Lynn is. I took her four-day class at the Mount Hermon Christian Writers Conference, and she's a dang good teacher, too.
Kathi Lipp – With a passion for decluttering, organizing and teaching you how to love your man, this fantastic woman will motivate you and make you laugh, all at the same time.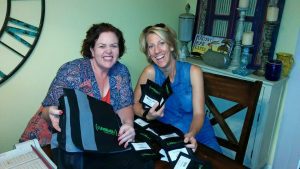 Natalie Falls – When her son was born with Down Syndrome, she decided to chronicle her journey to encourage others in the same boat. Her honesty and fun family pics are a breath of fresh air.
Christine Ingebretson – Ever seen a woman preach? No, I mean really preach. Christine's passion for life, foster-adoption, the Word of God, and women's hearts extends beyond events and conferences. I've known this rockstar since the 80s when we both lived at Mount Hermon and had big bangs.
Joshua Becker – He and his wife are the team behind the Becoming Minimalist website. He's filled with great ideas and an inspirational story. Favorite quote: "Owning less is far more beneficial than organizing more." Do you have a sudden urge to weed out? I know–me too.
Robin Jones Gunn – Best known for the popular Christy Miller series for teens and Sisterchicks novels, this lovely lady has written 90 books and lives in Hawaii. Hello!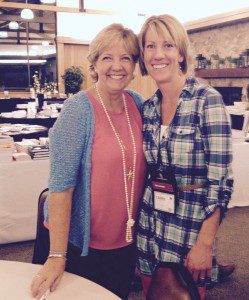 Tricia Goyer – With a heart for teen moms, Tricia has written over 50 books. And she mothers and homeschools ten children. Need I say more? Ten.
Molly Parker – Writer, editor, content creator, step instructor, and toy designer's wife are just a few titles Molly carries around these days. She has a way with words and will stop at nothing for cake. Double bonus… we grew up going to camp together and finally reunited a few years ago!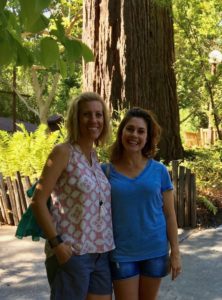 Joanne Bischof – Besides being a fun person, Joanne is a Carol Award and two-time Christy Award-finalist. She writes deeply layered fiction that tugs at the reader's heartstrings from the mountains of Southern California.
Jerry B. Jenkins – The author of 186 books, including the best selling Left Behind series, he also runs the Jerry Jenkins Writers Guild. And the ideas just keep flowing….
Bill Myers and Bill Myers Books.com (for kids) – The Adventures of McGee and Me claims this man as the creator. And the kids go wild. Adults do, too… this guy brings life to the party.