Double Border, Side of Stress, Hold the Sunset
Crossing the Mexican border solo is not my favorite. But living in Baja for ten years makes me prepared, mostly confident and ready.
Until that one time.
After a lousy weekend back home for a funeral, I board some 737, block my row with stuff and close my eyes. Guilt tells me to open them and welcome any passerby, but the plane is virtually empty and I am spent.
After touching down in San Diego, all that stands between me and getting home before dark is shifting my weight for 30 minutes at carousel #1, finding my shuttle, retrieving my vehicle, grabbing a fully-leaded liquid treat and heading for stores.
I might be hurrying a little too much when I almost back into a grumpy woman in the first parking lot. Evidently there is more than one blind spot when you're driving a 19-foot van.
The Walmart Zoo welcomes me with its typical chaos and I've forgotten our mail key, but the postal lady is kind and Trader Joe's offers free pumpkins. Score one for the November procrastinators.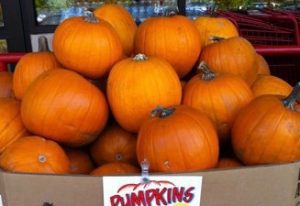 Flirting with impending dusk, I head south with checked lists and weeks of groceries.
It does not matter if your van is pristine or missing rims and paint; large vehicles at the border beg to be searched. Mine is sizable and ghetto. Into the Tijuana inspection I go, using blonde hair and English to my benefit.
Minutes later I'm waved on as an assumed tourist. I pull to the side, text my husband, "Just crossed," and rapidly merge into lanes of organized chaos. Punch it or crash—there's no other way.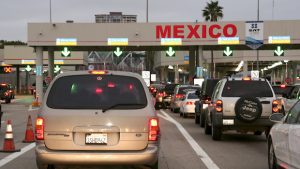 The first exit is mine. It involves three quick lane changes toward the only route I know: a narrow bridge passing Smart & Final.
I heart landmarks.
Just as I'm veering, yellow concrete medians block my familiar offramp and force me to continue on. Traffic flows and forces me to pick downtown Tijuana or a sign screaming unknown words. Suppressing panic but leaning forward, I steer into unfamiliar turf.
I approach a welcomed red light.
Breathe. Think.
To my left a man sells gorgeous roses in the middle of four lanes. I yell in Spanish, "Where's the road to Ensenada?"
He yells back in perfect English, "Take a right at the next light!"
The green circle beckons and I am surrounded by locals who know exactly where they're going.
"Gracias!"
Around the corner and heading south, I approach my turnoff and am greeted with more yellow medians. Good grief.
Ok, Lord, you know this city. I don't. Please get me out of here.
Heart beats increase without permission. I roll through a strange residential area and stop a woman for directions. She thinks my road is four more streets down, then left.
Nope–right turn only.
I keep my eye on a building with unfortunate screaming orange trim and turn right. The next light is against u-turns, so I venture left and land on the perimeter of a daunting roundabout. It's fast, with three lanes, two stoplights and more locals who know how to merge left and right without looking.
Just shy of 360˚ later, I'm almost back to where the second blockade increased my adrenaline. But this time I have a plan. One of the medians is pushed back and tipped over. Dare I squeeze my van through the blockade and follow the bold driver ahead of me?
I dare.
Two weaving turns later and I'm on the original bridge, merging with my typical route.
Yesss.
The sun sits lower though and home is still an hour and a half away. I'm not exactly speeding, but I'm not gazing at the beautiful sunset over my right shoulder either. My one goal is simple: stay between the dramatic ditch and the 18-wheelers without hitting any highway jaywalkers dressed in black and dragging children.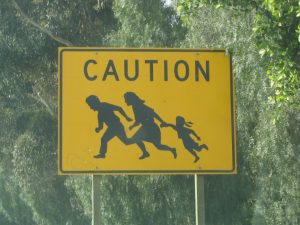 Halfway home I'm out of light. Country roads are darker than black and "what-ifs" swirl. Talking myself out of being afraid makes things worse so I decide to sing.
Out loud.
But I can't think of any songs.
A few minutes into the mindless noise coming out of my mouth I realize I just sang the Doxology three times in a row. Hundreds of tunes stored in my frontal lobe and that's all I can conjure up.
That and a Spanish worship song lacking a second verse.
At the one hour mark I pull up to a familiar military checkpoint full of glowing traffic cones, oversized speed bumps, and bored men with ridiculously long rifles. They seem suspicious while they question me.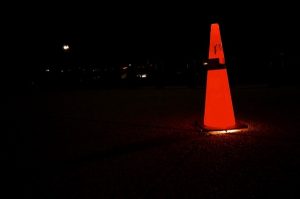 A white girl?
Alone in the middle of nowhere?
In a 15-passenger ghetto van?
At night?
Don't even think of asking me to get out, dude. Not gonna happen.
A quick flashlight search with confused looks and I'm waved on again.
With every passing town my shoulders lower and my mind relaxes. I'm barely phased when I spot a beige cow by the gutter and a bunny darting under my van; good thing he has 19 feet to work with.
I pull into our campus, blood pressure back down to acceptable levels and gratitude rising. I am well aware grace has gone before me.
Praise God from Whom all blessings flow.
When's the last time you felt scared to your core?
Have you witnessed God's hand of protection up close and personal?
"Even when I walk through the darkest valley, I will not be afraid, for you are close beside me.
Your rod and your staff protect and comfort me."
~Psalm 23:4, NLT