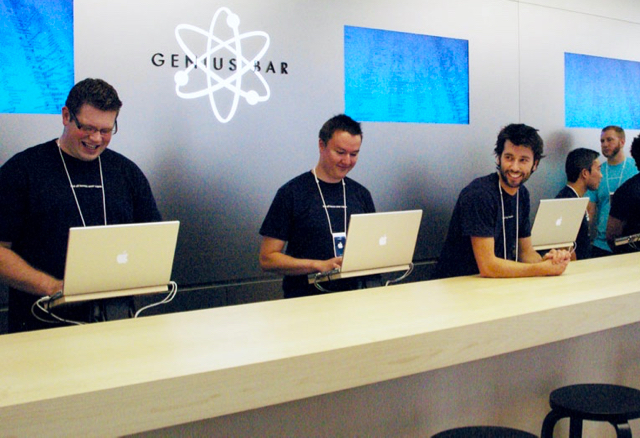 "Your Hard Drive Is Shot"
Writing to you live from the other computer….
Our laptop crashed last week. Took a corner too fast and bam—head on with an innocent user. The low-pitched incessant beep was enough to make me want to smother it in the night, but I still had high hopes it could be restored.
After a phone date with a lovely lady from the Apple Genius Bar, she deduced it needed an in-person appointment. So Doug took it to nerd (compliment) number two, who delivered the sad news.
"Your hard drive is shot. We can fix it for $425, but in nine months your laptop will be obsolete anyway."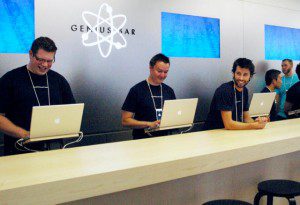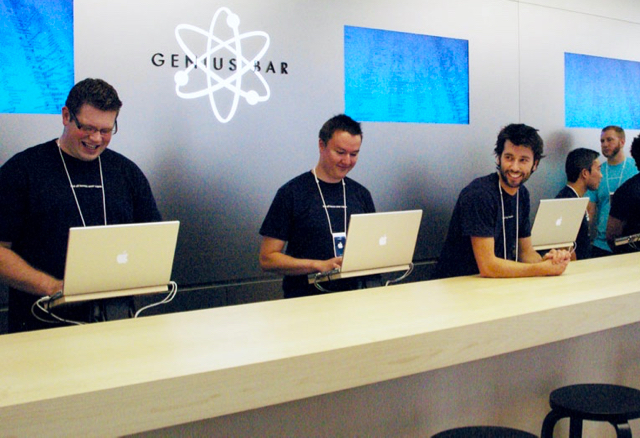 Obsolete? It's only six years old! I have underwear older than this thing, and you're telling me it's time to throw it in the trash? But it's still shiny!
I knew this couldn't qualify as life-threatening (duh), but I was so tempted to label it a terribly frustrating, raging, annoying, horrible situation because I'm on my way to the Mount Hermon Writers Conference in four days. FOUR. And I have to bring a laptop. It's required. I might be kicked out if I don't have one.
Okay, not really—but close. Every writer in this additional "Next Level" clinic I'm taking has been asked to bring a laptop. And I'm not interested in being the girl in the corner rocking back and forth with a pencil.
I thought one quick phone call would have me back in business.
"Hi, Mom… our laptop just went to techno heaven. May I please borrow your iPad for the seven days I'm there at the conference? I need something to take notes on, and thanks to that crazy freshmen typing class, I can type a lot faster than I can write."
"Sure, but it's about seven years old and the external keyboard broke years ago."
"Never mind. I can't type that fast on a screen."
What now? I gathered a bit of confidence and moved outward from blood relatives.
Message to Mom Number Two. (I have five.)
"Good news: I'm coming to the writers conference next week! Bad news: Our laptop just fried/crashed/died. Big favor: Any chance you have a laptop I could use for the week? It's required for the clinic I'm in."
She answered immediately and didn't seem to show any twinges of resistance. "No problem! Glad you're coming!"
The "huge dilemma" thoughts went away and I breathed a sigh of relief that I would still be able to type my way through seven days of notes, thus preventing a middle finger blister and severe wrist cramp. Can you imagine?
Gosh… the generosity of this mother from another mother. I can hardly explain the love. Takes me right back to those incredible friends with the Suburban.…
Eleven years ago we were preparing to do a reconnaissance trip to Baja to visit a location in Tijuana where we thought we might start Ventana. There were eight of us and we didn't have a car big enough for everyone. So we gently asked our friends if we could please take their van.
(For the record, I despise asking to borrow things. I feel terrible, I'm nervous something will break and I'll have to replace it, and I'm scared of the possible awkward no.)
They said no.
Understandable I guess, if all you think of Mexico is what you watch on the news and you're really attached to your stuff.
So I cringed and thought of other friends. Their Suburban was nicer, practically new, and we didn't know them as well. That combination wasn't promising, but we asked anyway. And we got a zero-hesitation, "Sure!"
Wow. How blessed we felt that they would trust us with their huge expensive vehicle. The difference between the two couples? The way they viewed their possessions. Our friends who gladly handed over the keys knew their vehicle was a gift from God. They held it loosely and trusted Him for whatever might have happened.
We returned their beautiful Suburban without a scratch and learned a valuable lesson that weekend. Not valuable like the Blue Book price—valuable like we'll let this one sink in.
Those friends didn't teach us how to be generous with a three-point sermon. And they didn't show us how to hold our possessions loosely by explaining word pictures either. They modeled those qualities by simply saying yes without thinking of themselves and all the what-ifs.
Only borrowing two expensive things in the past eleven years doesn't sound like much, but it's been enough to give me minor heart palpitations. Last year my bolder-than-I husband was working up the courage to ask to borrow someone's RV. The trip fell through, but the idea of using a rig we could never replace made me want drop and go fetal.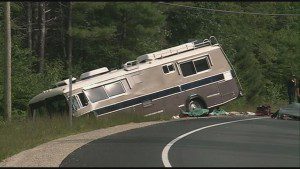 Lord willing I will come home next week and be able to report about a laptop that was borrowed, used and returned without a scratch. Such a minor thing to some, but to me it's much more about the loaner than the loan. Another friend displaying qualities of Christ I strive to emulate is a beautiful thing.
Thank you, Lord, for people in my life who already get it. And thank you for your patience with those of us who are still learning. My internal hard drive is being overhauled and I am grateful.
How are you viewing your earthly possessions these days?
Are your hands wide open or tightly clutched?
Are you needing a little hard drive reboot in the generosity department?
Have you ever been asked to loan something valuable to a friend?
"A generous person will prosper. Whoever refreshes others will be refreshed."
~ Proverbs 11:25
"Generosity is impossible apart from our love of God and of His people.
But with such love, generosity not only is possible but inevitable." ~ John MacArthur