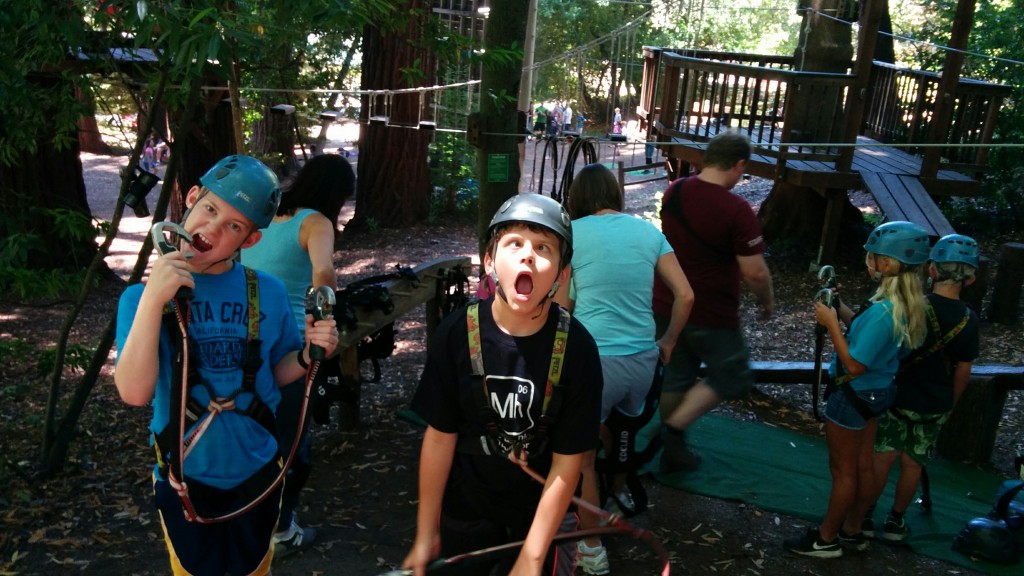 How To Pack 28 Friends, 3 Camps & a Book Plan Into a 4-Week Summer
Didn't the word "summer" used to equal a full three months?
Back in the '80s we got out around the second week of June and didn't return until after Labor Day. Twelve weeks of barefoot, late night, ice cream, swim lesson, little-bit-naughty, sun-screen, creek walk, watermelon-flavored Jolly Rancher stick bliss.
I know some U.S. districts still follow such plans, but down here in Baja school's only out for six weeks—and we thought that was bad. But on July 4 (God bless America) our oldest graduated from a public middle school and on August 1 he started orientation at a private high school.
Sunny vacations go by ridiculously fast when you only have four weeks to work with. So we planned it out with hours to spare on either end and pointed our van north.
First Stop: Mount Hermon Family Camp
We packed every day with a combo of fun and rest, but mostly fun, and our friends were with us every step of the trail, field and ice cream run. I saw my old stomping grounds in a whole new way while watching our friends experience family camp for the first time.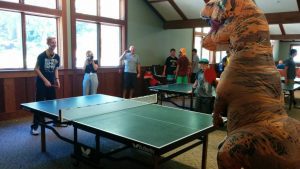 After train day, a ping pong tournament, s'mores, all-camp Zumba, The Boardwalk, ropes courses, zip lines, challenging messages, a creek walk and a hike to pancake breakfast, we were tired, happy puppies.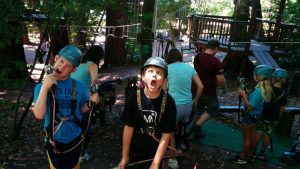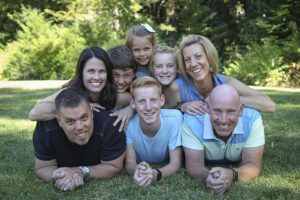 Second Stop: Redwood Camp & Ponderosa Lodge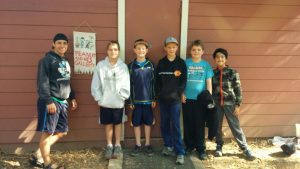 Songs with hilarious motions, counselors with quirky names and field games with bragging rights round out a week of camp like no other. Between high school and junior camp, our kids ran, ate, played, learned and laughed like eager beavers.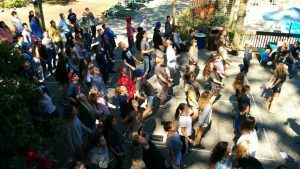 Their weeks ended with skit recaps for the parents, ridiculously loud and fun songs, hugs, fist pumps, high fives, and a ten-year-old boy asking me, "Does your son have contact information?"
And then they crashed.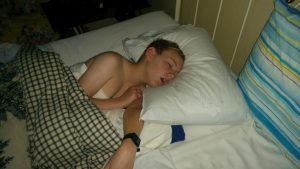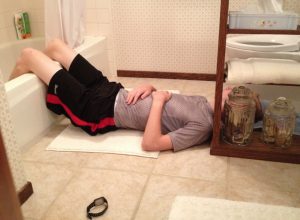 Third Stop: New SoCal Friends
We met at Mount Hermon through mutual friends and only had brief introductions before I heard her gut-wrenching story. Each part led to another question and about halfway through her fourth sentence I thought, This is incredible; she needs to write a book.
"I keep feeling like God is telling me to write a book about our experiences, but I'm not a writer. It's been 12 years and I only have 30 pages."
Don't say it, Carrie. You don't have time for that. 
She continued with a hopeful tone, "I think I need a ghost writer, but I don't know one."
"Well…."
Stop. What are you thinking? You can barely clean the house, exercise, write a blog and feed your people!
"…I'm a writer."
After two more conversations and a promise to all pray about the possibility, she said God told her I was going to write her book.
She waved and laughed while we parted ways, "But no pressure!"
Ten days later the boys and I were on her doorstep like homeless acquaintances, accepting her and her husband's gracious offer to stay the night on our way home.
They took us in, fed our faces and made us feel like long-time friends. The next morning we skipped church and bonded over donuts and eggs while talking about their son in heaven and their reality on earth.
Their vast square-footage, body of illuminated water with a view, built-in s'more pit, large toys and generous spirits refreshed our road trip before they sent us on our way with goodies galore.
Why anyone would don our kids with toiletries, thousands of Legos and rad electronics after knowing them for only ten days is beyond me.
But before we left I wanted to give an answer to their book proposal.
"I need to change a few things in my life and schedule, but I've been praying about this all week and I'm feeling a green light from God. So I'm saying yes."
They dove into preliminary details like we were in the middle of normal conversation.
It was almost like God told them I was going to do this.
Welcome Home
So here I sit in our first week home from camp with a book on my brain, suitcases still in my way, and a half-dead plant in the window. One of us came home with too many treasures, someone else accidentally switched sleeping bag covers with a bunk mate, and the others are having a rough time getting up in the morning.
Post-vacation letdown is a real thing, friends.
We had a blast at Mount Hermon, felt poured into, and drove home grateful. But I don't look at this vacation as just another fun time with a sticker and t-shirt to prove it. I am amazed yet again how God weaves stories. This time, literally.
Like an old friend used to say, "God is at work. He is always at work."
Doesn't matter if you've never drawn, knit, painted or stitched; if you've put together a puzzle without looking at the box (cheaters gonna cheat) you know the feeling. Our annual comments usually sound like this:
"How the heck is this all going to connect?"
"I still don't see it."
"I'm pretty sure we're missing a piece. Or three."
With impending life changes in our near future, I don't know how I'm going to take on this new writing challenge. I'm not sure how it's all going to connect, I don't know how long it will take to see it come together, and I'm sure it's going to feel like I'm missing a few pieces.
But I can almost hear God's patient voice nearby, telling me to trust his timing and move forward.
Stay tuned… apparently I just agreed to the next few years of helping bring someone else's story to fruition. Between self-imposed pressure to do their words justice and feeling out of my league, I'm a tad nervous I'll turn into a hobbit and forget to make dinner.
But walking into unknown territory can be so much fun! Right?
#bringit
Have you witnessed God's weaving lately?
How long do you think summer break should be?