Finishing Well. Sort Of: Moving to Another Country When You'd Rather Not
Did you know you're never supposed to start a sentence with a number in the shape of a number?
11 years ago we had recently moved to Porvenir. We felt rather pale. And tall.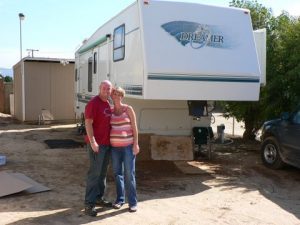 9 months ago we thought we might move back to the States. I didn't want to.
7 weeks ago I stopped packing for our move and celebrated my last Mother's Day in Mexico.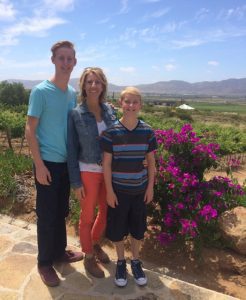 5 days ago Doug moved our fridge and beds into our new rental. Weird.
3 hours ago our real estate agent moved through our home with his tripod, clickety-clicking his way from the calle to the bodega to the baño.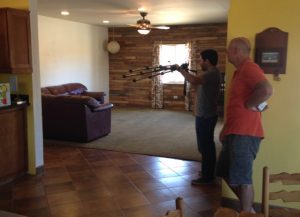 1 minute ago our neighbor's rooster caught my attention, again. I wanted to permanently move him.
I like odd numbers. Which is convenient since this move feels odd.
When God's Timing Seems Early
In Grief Observed, C.S. Lewis encapsulates exactly what rolls around in my mind. He spoke of his wife's death. We speak of our ministry's death. I do not dare compare two such heartbreaks, for I know they are not comparable, but his words echo our thoughts and we take comfort in his observations:
'It was too perfect to last,' so I am tempted to say of our marriage. But it can be meant in two ways. It may be grimly pessimistic—as if God no sooner saw two of His creatures happy than He stopped it ('None of that here!').
As if He were like the hostess at the sherry party who separates two guests the moment they show signs of having got into a real conversation. But it could also mean 'This had reached its proper perfection. This had become what it had in it to be. Therefore of course it would not be prolonged.'
As if God said, 'Good; you have mastered that exercise. I am very pleased with it. And now you are ready to go on to the next.' When you have learned to do quadratics and enjoy doing them you will not be set them much longer. The teacher moves you on.
I type this in, read it again, and pause here: "This had become what it had in it to be."
For the past year Doug and I have felt like God was ending our ministry prematurely. Like we were being cut off before we were ready. How is that finishing well, Lord? We arrived on a one-way ticket with no end date in mind, and assumed there never would be one.
An indefinite stay.
An undetermined amount of years.
For almost-ever.
We left the States nearly twelve years ago. Friends threw a party, made a memory book and sent us south to the land of chips and salsa, most likely to only return for weddings, funerals and Christmas.
And now, after what feels like a short but significant blip in our lives, we return.
Have you ever had something taken from you that felt premature? Ever had something end that seemed cut short?
Wait… I wasn't done yet.
Wait… I can fix that so it won't fail.
Wait… things are moving along nicely; what's the point of taking them away?
During a workout last month God gave me a fresh perspective and almost stopped me dead in my stride. Which might have been detrimental since I was on a treadmill, but the thought was so powerful I felt like the Holy Spirit whispered consecutive questions in my mind:
What if your whole assignment from the very beginning was only twelve years?
What if you and Doug have finished exactly what I wanted you to do?
You keep thinking you're leaving early, but I know you're leaving right on time–the time I intended all along.
Might not sound like ah-ha moments to you, but comfort flowed as I wrapped my mind around the idea that this short period of time could have been God's exact plan forever and always.
Duh.
Moving On
By the time you read this we will most likely be, as locals say, on "the other side." That is, if both of our vehicles make it through the chemical-spitting, fire-juggling athletes in Tijuana alongside the vendors selling Trident chicle and loco mangos.
Then we get to present our Sentri cards for the last time as Baja residents to the border agent in the booth and pray he doesn't send us into secondary.
"No, I don't have any fruta."
"Nope, no raw pollo either."
"Yes, we live down there. I mean, lived."
"And now we're moving here."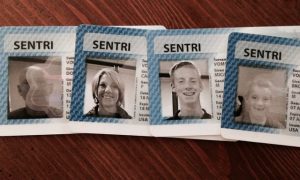 Since it's only a three-hour drive from Porvenir to Temecula, and we've taken the familiar route numerous times, I'm assuming our trip might feel anticlimactic. My husband will have one kid, I'll have the other. One might be elated, the other melancholy.
And the drivers? We're not sure yet.
This whole process is clear and confusing. Stretching and soothing. Painful, exciting, adventurous, depressing.
But praise God for a husband who said yes to the challenge twelve years ago. My eyes bug slightly and my head involuntarily shakes ever so slowly when I try to comprehend the blessings we would have missed out on had we stayed comfy.
And thank heaven for a God who changed a wife's heart. I came, I adapted, I embraced. And now I point north with bits of apprehension, but a trust in our mighty God and His plan for this family.
It's richer than all the avocados in the land and all the mangos on sticks. Depending on the peso, that's rich.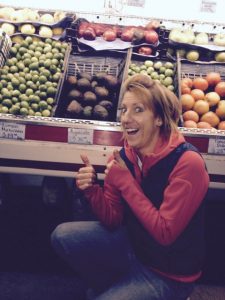 Reporting live from the land of dust and mud… adios for now.
"Beginning well is a momentary thing; finishing well is a lifelong thing." ~Ravi Zacharias