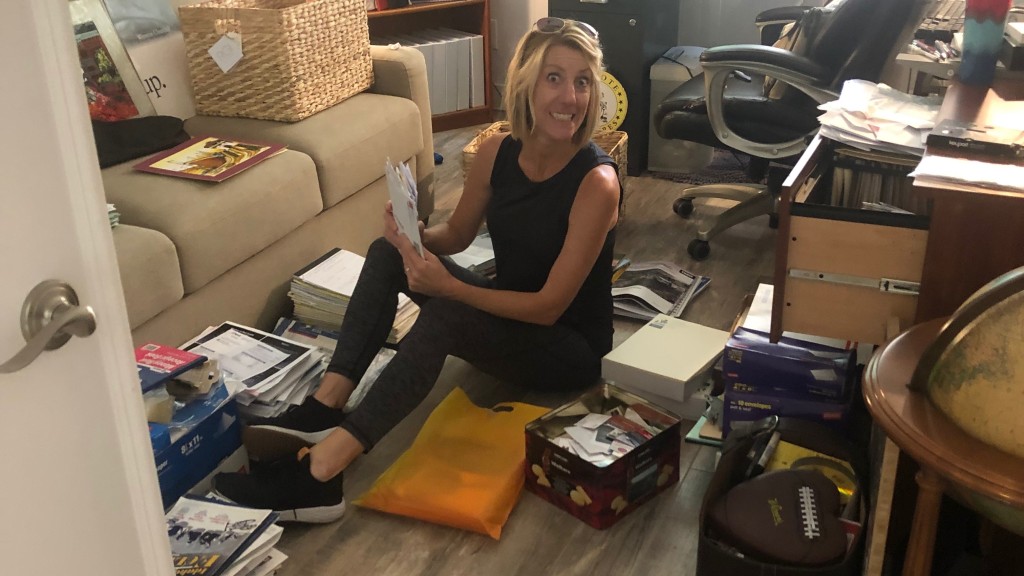 Creating an Organized New Year: The 3 Best Places in Your Home & How to Start
If you're assuming this post is all about turning your whole house upside down and starting over, you can exhale now. This isn't for the expert organizer, the detailed filer who never has a paper out of place, or the housekeeper who scrubs with a magnifying glass and Q-tips.
And all the normal people said amen.
But… it is definitely not too early to think about spring cleaning. I'm guessing I'm not the only one who's wondered, Wow… it would be so much easier to clean around less stuff.
Let's back this train up though. First of all… Feliz Año Nuevo! I realize new beginnings aren't everyone's cup of chai, but there's something about turning the calendar to a new year that gets me.
Even in the midst of some of my largest frustrations and deepest discouragements, I still see glimmers of light. I still feel hope. I still long for a fresh start.
Whether you just pictured a broken relationship or a cluttered closet, you're not wrong. The new year with its new beginnings can be whatever you want it to be.
Today it's going to be about the parts of your home that drive you crazy. When my friend and I started our organizing business last year, it wasn't because our houses were perfectly organized. It was because we love to declutter, organize and design… other people's houses.
Yes, we still have our own drawers and cupboards yelling for our attention, but we're conquering them one by one and learning more tips and tricks along the way. Here's what I've learned about how to start:
UNO: Start Small
For me that means a drawer. Or a box. Or a cubby. An area that will probably only take me 30 minutes or less.
Does your medicine cabinet drive you crazy every time you open it? I use mine 2-3 times a day, so if it doesn't flow, I know I need to pivot. Giving it a few minutes of my time to minimize my daily frustration is totally worth it.
DOS: Tackle a Most-Used Area
If you have a formal living room with perfect couches that rarely get used and a piano that never gets played, that probably isn't the room needing help.
Think high-traffic zones. While working with our clients last year, we noticed there are common areas that people always want decluttered and organized. And we agree… these are the three best places to start:
Kitchens: Why? Because your people keep getting hungry. But also because kitchens are like mini restaurants that never truly close and they can easily get cluttered. Unless you live in a tiny house though, I wouldn't recommend tackling your whole kitchen in one afternoon.
Start with a drawer, move to a cupboard, and don't forget to get rid of a few things along the way. (Especially those cheap water bottles you secretly hate and never use.)
Closets: Why? Because jumping on a Zoom call naked is still only appropriate from the waist down. We've found the primary/largest closet to usually be the priority for people, especially those who love clothes.
Do you have to dress up every day to go to work? If finding what you're looking for resembles finding Waldo, it might be time to overhaul your closet.
Since my business partner could be a fashion designer, and I'm ridiculously passionate about matching hangers, organizing large closets is by far one of our favorite jobs.
Offices: Why? Because your spouse or roommate is still there. If anyone under your roof is now permanently working from home, your office might be the area making you feel coo-coo. Believe me… it's worth putting in the time to make your workspace flow and bring more sanity.
A few months ago we spent two days decluttering a neglected office in Solana Beach. Check out the transformation!
TRES: A Plan & Some Simple Tools
Diving headfirst into an organizing project can quickly become overwhelming if there's no plan. I know… it's tempting for me to jump into action the minute I feel inspired too. But I don't recommend decluttering and organizing in the middle of cooking, driving carpool, repotting plants, and having overnight guests.
Save it for a day when you don't have much else going on. (Here's where scheduling it on your calendar comes in.)
Ready for the ways we help people ramp up and stick with it?
If you're a crazy-busy person, try scheduling your project. That might sound too Type-A to some, but if your calendar is the boss, making space for organizing might be the only way it will get done.
Once you have a day and time, gather a few supplies:
A kitchen timer or your phone timer
A bag or box for donations
A trash can
If you're anything like me, getting distracted in the middle of a project is common. Setting a timer for a reasonable amount of time is key to finishing what you start. Burning out in between tennis rackets and ketchup packets ain't pretty.
I know for a fact I can focus for 15 minutes, but I'd feel much more productive if I completed 30. Setting a timer for two hours though? That's setting myself up for failure. So empty your space and declutter for an amount of time that works for you. Then stop for a snack, boogie to the bathroom, check your feed to make sure the world's still spinning, and get back to it.
Deciding to declutter is a huge part of the organizing process, so make sure you have a box or bag ready to gather your donations. My favorite place to take my quality junk is The Salvation Army, remembering to only donate items in good or better condition.
As for true trash, I'm always pleasantly surprised about what I can say adios to forever. Do you have any of these?
Expired coupons?
Busted flip-flops?
Broken wooden spoons?
Stained shirts?
Scribbled phone numbers with no name?
48 wallet-size school pics of your kid's fifth grade face from nine years ago?
Let them go and experience heavenly peace wash over you like a hot bath in Alaska.
Ahhhhh….
Any questions or organizing observations? Leave me a message in the comments and I promise to respond. You got this, friend!
If you'd like some more inspiration, here's how to find us on the socials and see some more fun before-and-after pics:
IG: @2.chicks.and.a.bin
FB: Home Savvy Organizing