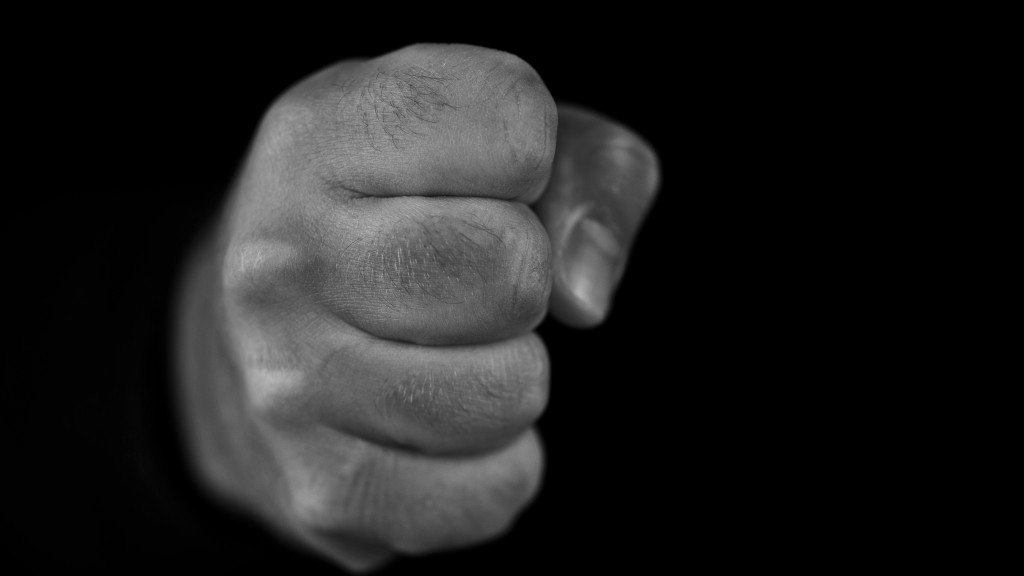 Two Cops & a Black Eye: Our Up Close & Personal Encounter with Physical Abuse
Living in Mexico brought a ton of unusual, funny, memorable experiences. Even the hard times sound like a picnic compared to the night the cops dropped off an unexpected guest.
Our large property consisted of five double-wide mobile homes, a fire pit, trash and tool hut, huge water tank, fig and pomegranate trees, laundry lines, small patch of grass, and enough parking for about 25 cars. Some locals knew exactly why we were there, and others had no clue.
Like all the other nights, I stood in our double-wide, all jammied up and cozy, brushing my teeth in peace. Between spits I saw lights flashing through our small bathroom window, but knew they weren't from a car.
Toothbrush in mouth, I looked out and then called to my husband. "Doug? There are copsh at the fench and they're fashing their surch lights in here."
Out of bed, through the door, down the stairs, and across the property, my husband greeted them with equal measures of confusion and courtesy.
About three minutes later he returned. "They thought we were some kind of church and hoped we'd be willing to take in a woman for the night."
"Of course," I said. "But why?"
"Her husband got drunk and beat her and she doesn't feel safe staying at home."
As usual, God's perfect timing prevailed. All of our ministry students and staff were gone on Christmas break, so four of the trailers sat empty.
Questions swirled while I donned a jacket and shoes. What type of guy would do this sort of thing? Where is her family? Why wouldn't she stay with a friend?
While the police drove their truck around to the front gate, Doug unlocked it and pushed it open, just wide enough for the uneasy exchange. Out slid a middle-aged woman from their backseat, disheveled and clearly nervous. With tear-stained, flushed cheeks and a black eye, she barely looked at us as we introduced ourselves in Spanish.
I couldn't fathom the depths of her embarrassment. Mix pure humiliation brought on by her husband with having to ask a favor of the white missionaries… I'm sure we weren't her first choice.
I quietly led her to the guys' trailer on stilts. By middle-class American standards it was janky, but down there it ranked in the "pretty nice" category. Laminate wood floors and a fresh coat of orange paint helped. Sorta.
Thanks to room checks and a strict room-checker (hola), our male students and staff made sure everything was clean before they went home. I chose the first bedroom on the left for her, mainly because it had an attached bathroom; it was the nicest we had to offer. I felt good about the casa and terrible about leaving her there.
"Tienes hambre?" (Are you hungry?)
"No, gracias."
"Quieres agua?" (Do you want some water?)
"No, gracias."
I told her I was going to get bedding, but also got food and water. How could I not? Moms/women/humans with a predisposition to nesting and caretaking can't help it.
Apple, banana, orange… granola bar? What do you offer a woman who's just been decked in the face? I gathered snacks, a sleeping bag, blanket, pillowcase and water.
When I asked if she needed a ride somewhere in the morning, her extreme timidity barely allowed her to say more than a couple words.
"Si, por favor."
"Ok… donde?"
"A mi casa."
Baffled, I agreed. When I turned to leave, I told her to lock the door behind me and to come get us if she needed anything. She offered a weak smile and we slowly ran out of words.
So I left.
Now What?
I walked back across the property in a daze. She wants me to take her back to her house? Back to her hungover husband? Back to abuse? Back to that psycho cycle?
She brought nothing with her and slept in her clothes. I probably should have offered a toothbrush. Maybe I should have asked if she wanted to sleep in our home too. She would've said no, but I could've offered anyway. I had no idea if her loser husband might come looking for her. Did we put our family in danger? Did he own a gun? Pretty much everybody owned a gun. An angry drunk with a gun is a sketchy combo.
The next morning I went back to the orange trailer, we loaded into our old car, and I drove her toward the small mountain on the edge of town. The five-minute drive seemed like thirty. Making awkward small talk in English is hard enough. Attempting it in Spanish on the heels of a horrible situation felt… horrible.
I have zero recollection of what I asked her about. How long she had lived there? If she had family in town? Who knows. I'm sure I messed up a few Spanish words… and the struggle bus rolled on. Across the dirt roads, past a new winery, through the potholes, onto her street, and past her poverty-stricken neighbors.
She directed me to her shanty, got out, quietly thanked me and closed the door. I couldn't believe I willingly handed her back to the man who gave her a shiner. Getting involved in such family drama was never a good idea though, especially as foreigners, so I turned around and drove home, shaking my head.
Confusion
The questions I usually ask God are honest, though not always gentle or served with tea and crumpets.
What the hell was that?! You allow an abused woman to walk into our lives and back out again eight hours later? Right back into the shack where a jerk of a guy will probably get drunk again? Probably hit her again? Probably swell her eye socket again? What am I supposed to do with this? Was that a test? Did you just want to see if we'd take her in? Fine—we took her in. Now what? I go to bed, sleep soundly next to a man who would never strike me, wake up, make my people breakfast, and act like everything's normal? Everything is not normal. How many other women in this town deal with such idiots and repetitive abuse?
Are you listening?! Of course you're listening. Are you gonna tell me what to do? Yes? Maybe? When?
Silence.
I know God can handle my pointed questions, frustrations, and disbelief. Our anger does not scare Him. We can file repetitive grievances and He can handle an infinite number of concerns and complaints. All. Day. Long.
But can I handle His perceived silence?
I never saw the woman again. Maybe she was a homebody, or maybe she avoided me in town. With only 1,300-ish people, one market, and constant parades, seeing each other again would be likely. Either way, I have always wondered about her. I'll forever feel grateful God trusted us to help in a small way, but honestly… it all felt hopeless.
So many needs, so few workers. So much hurt, so little time to heal. Our involvement in the lives of the locals vacillated between productive and questionable. Loving and confusing. Willing and weary. Their layers of hurt and complexity combined with our lack of cultural experience and American brains didn't always mesh.
Not all stories have happy endings—obviously. Which is fine in the movies, but grates hard against my personality in real life. I'd still love to put that man out to pasture (there were dozens to pick from) until he sobers up for good. I'd still love to rescue that woman too. Would she even believe me if I sent her this picture?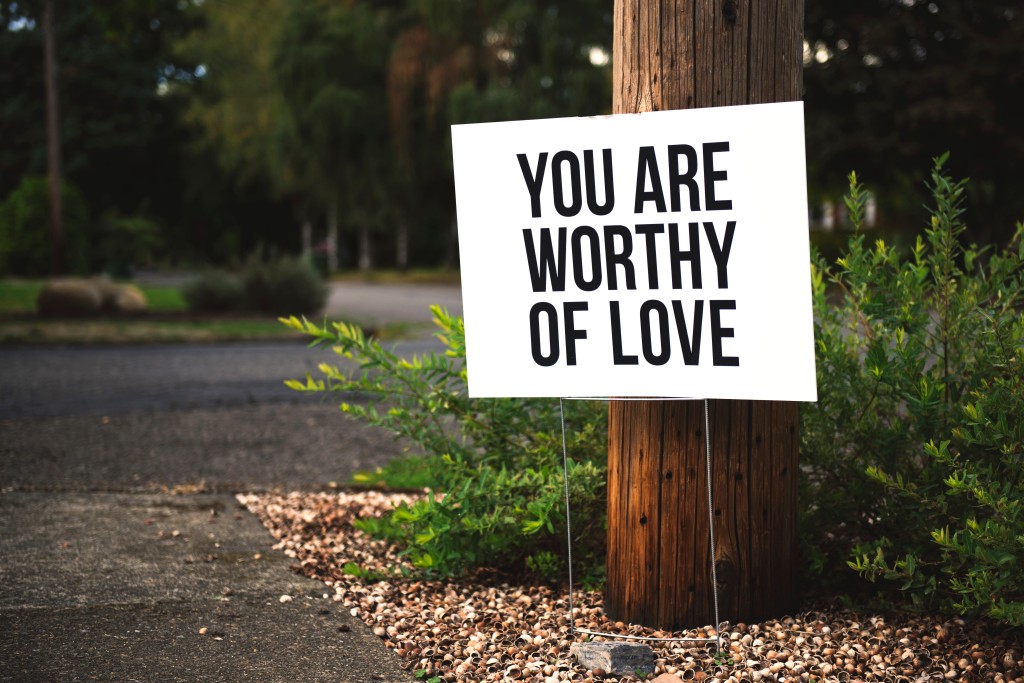 I've learned, and am still learning, how sometimes God asks us to do a small part of the puzzle but not the whole thing. Sometimes He wants us to obey today so He can accomplish something new tomorrow. Sometimes He places situations in our paths to help grow our faith. Our trust. Our resilience.
And He doesn't always reveal why. Am I okay with not knowing the why? Rarely. I trust Him though, so I keep moving forward in faith.
What about your story? Has God ever asked you to do something seemingly ludicrous? Pointless? Confusing? Comment below and trust your words will bless those who read them. I look forward to responding.