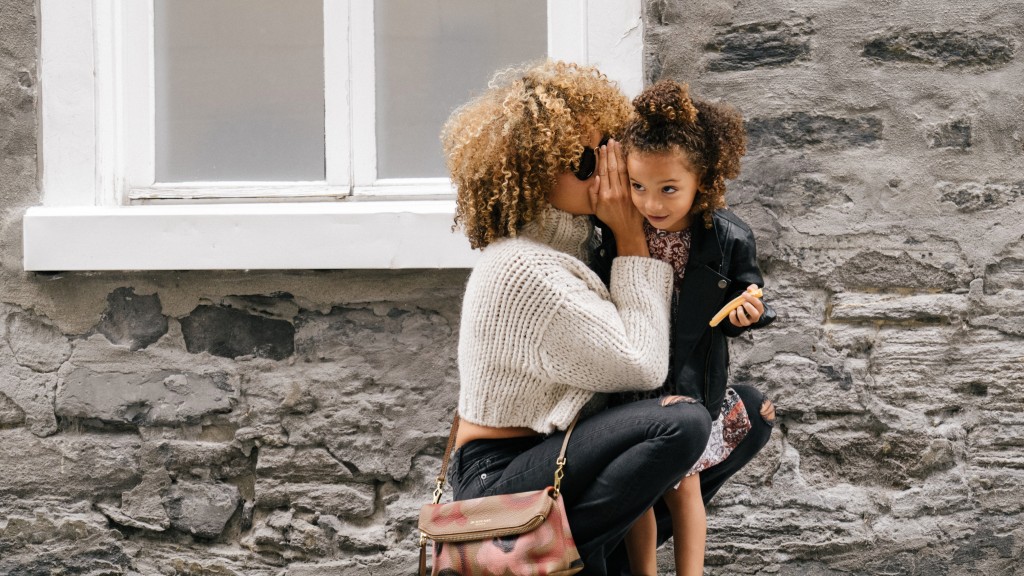 A Unique Mother's Day Gift Guide for all the Young Moms, Busy Ladies, and Older Women
Let's be clear from the beginning—not many women want cooking or cleaning gifts for Mother's Day. Nothing says, "Now you have a better tool to clean up after us!" like an upright dirt sucker. Bleh.
Unless of course she's been drooling over the latest Dyson….
Between wanting to be sensitive and thoughtful, gifts can get tricky. Not too old-fashioned, not too freaky modern, not too impersonal.
So what in the world do you get moms these days, especially the ones who already seem to have it all? Here's a list to help, divided into three categories:
Young & Busy
Midlife & Busier
Seasoned & Free
They're all from Amazon, have free shipping with Prime, and have fantabulous ratings. Because you know I wouldn't steer you any other way. Click the pics today to ensure on-time delivery!
Young & Busy
These moms are usually beyond tired. Up with babies, cycling through laundry, sometimes working, all they want is a N-A-P. Help them out with beautiful, helpful, efficient gifts.
Copper Colored Galvanized Steel Watering Can
Even if she only grows a few pots of succulents and tomatoes, this watering can will add to the beauty while helping her not kill plants.
Mason Jar Bamboo Lids with Straw Hole
Can you picture her smiling over her water/tea/juice with these adorable bamboo lids over her mason jars? They also come with silicone straws if the mom in your life doesn't like metal.
Boho Macrame Handmade Woven Storage Baskets
For that boho mom in your life. These super cute baskets are perfect for decoration or storage in a nursery or office, or on a coffee table, back of a toilet, bookshelf, etc.
Hands Full: Thirty Days of Encouragement for Busy Moms
My author friend Brooke wrote this and it's full of funny stories to help new moms remember they're not alone. Two years ago she and her family of seven sold their house and 40 acres and set off across the country in an RV for a year. And last year they moved to Rwanda!
JBL Flip 5 Waterproof Portable Wireless Bluetooth Speaker Bundle (11 colors)
One of my tech kids has this in olive green and it rocks. With plenty of volume, waterproof bragging rights, and a protective hardshell case, young moms will be the hit of the pool, lake or shore. Bonus points if you buy one for grandma.
Plant Terrarium with Wooden Stand
This is such a unique and fun way to propagate your plants for free and watch roots grow! No green thumb skills required.
Midlife & Busier
Some midlife moms drive people around so much they feel like they live in their cars. Between supporting their kids, working, making endless food, and being involved with church activities, this is the season when some women lose themselves.
Help them have fun again with these gifts:
Cactus Tealight Candles with Tiny Terracotta Pots
These would be so perfect for an outdoor party!
Drop Stop – The Original Patented Car Seat Gap Filler
46,000 great reviews can't be wrong. As seen on Shark Tank, these gap fillers will stop your mom from losing her ever-loving mind in the car. Because I think we can all agree on one thing: our phones (or pieces of chocolate) dropping in the cavern crack, can quickly mean an accident is on the horizon. Say no to crack.
Teeccino Dandelion Herbal Coffee Sampler – 6 Trial-Size Packets
In the past two years I've had two friends who had to quit caffeine for health reasons. I know… sounds like torture for some, but if you have a mom, aunt, or grandma in this category, Teeccino is a fantastic alternative.
Teeccino Herbal Tea Gift Set – 48 Tea Bag Assortment in 4 Sampler Boxes w/Decorative Gift Box
If your person is more of a tea drinker, this gift set will set her in a delicious direction. They're prebiotic, acid-free, and have 3x more herbs than standard tea bags.
Aromatherapy Shower Steamers – Pack of 12 Shower Bombs with Essential Oils
I got some eucalyptus steamers like these and I love them!
Ninja AF101 Air Fryer, 4 Qt
34,000 reviewers agree–air fryers are hot these days. (Haha) Efficient, fast and easy, they give you crispy goodness without pumping grease into your arteries. This is the 4-qt version, perfect for small families or someone who's nervous about anything with the word fryer in it. Dishwasher safe parts!
Seasoned & Free
Those who are retired usually have more than the rest of us: time. Funny thing though… I've heard multiple women in this category say, "I'm busier now than when I worked full-time!"
But they have choices. Not having to drive anyone around, and not having to be at a job every day frees them up to volunteer, travel, and connect.
Here are some suggestions for the women in your life who probably already have everything they need but might like a fun and/or unusual treat.
Mud Pie Circa Guacamole and Salsa Serving Dish Sets (19.95)
Of course I'm a fan. #avos
Garden Kneeler and Stool – Foldable Garden Seat For Storage
I'm not old yet, but gardening already kills my back. If you have a gardening mom, aunt, or grandma in your life, check out this slick seat. The adjustable design lets her sit, kneel, and fold! Well, she doesn't fold—the bench does.
Grandma and Me in the Kitchen: A Fun Cookbook For Kids (11.69)
Amazon description: "From food preparation and beginner kitchen skills to simple starter recipes, this grandma and me cookbook is the perfect tool to introduce kids ages 4 and up to the joys of cooking."
Floating Drink Holder, Refreshment Table Tray for Pool Beach Party or Hot Tub
If she's retired and has a pool or jacuzzi, doesn't a floating tray seem like the next best thing in her life? Now she and her friends can take that charcuterie board outside and snack their way through sunset!
Intelex Warmies Microwaveable Slippers for Women (36.99)
These were recommended by Oprah and on her gift guide, so you know they have to be good. Filled with French lavender and natural grain, these cozy, lush slippers will keep your mom's puppies warm even in the coldest of climates. Microwave not included.
So there ya have it… mom gifts for all ages. Don't wait though—order today to get them in time!
Happy Mother's Day!