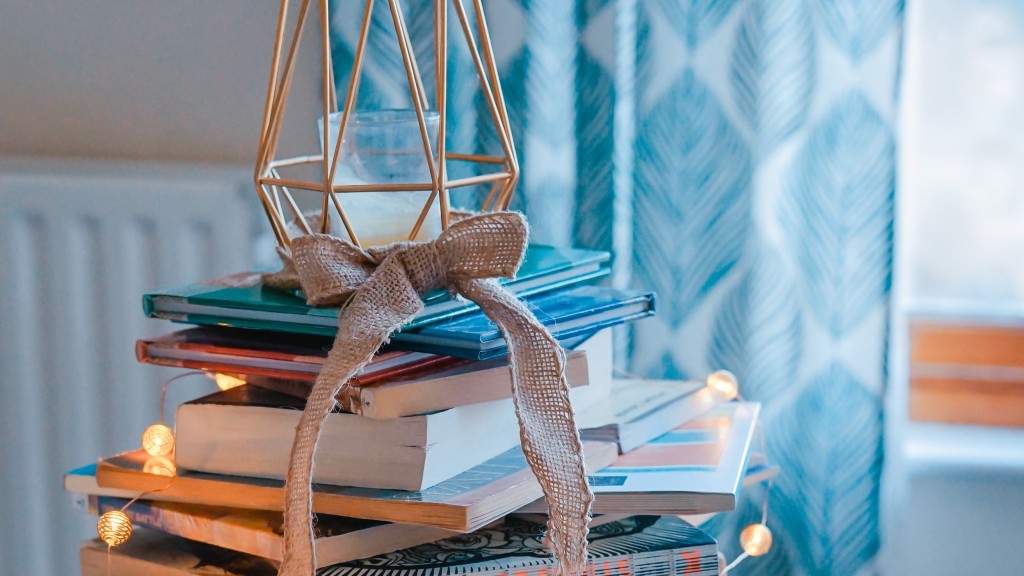 All I Want for Christmas This Year is a Book. And Star Wars Baby Yoda.
If Christmas prep has you clicking your orders more than shopping in stores, this post is for you.
Check out these popular, high-ranking books for everyone on your mostly-always-nice list. Or buy them for yourself and call it a day. Merry Christmas to you!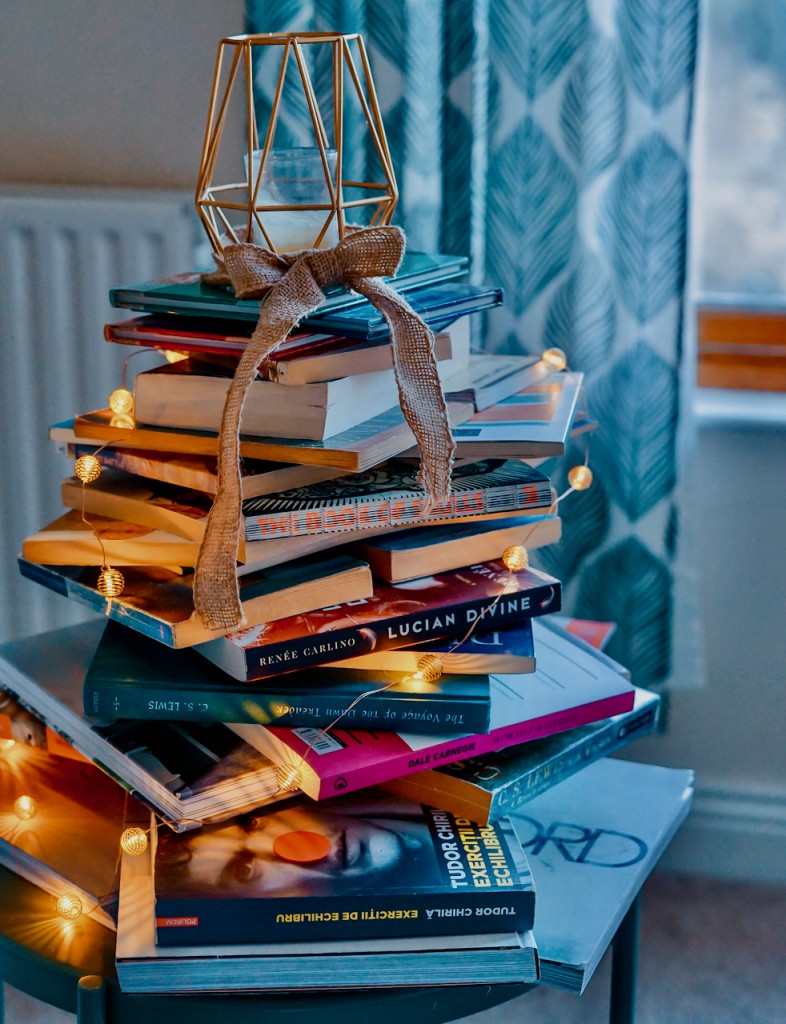 (Happy Reminder: when you purchase from my links, Amazon throws me a modest kickback, but it costs you nothing. Gracias and Merry Everything!)
This is the Way: Star Wars: The Mandalorian
Even though I've never been a die-hard Star Wars fan, this new series got me ploppin' on the couch and cuddlin' up with my guys every Friday night for the newest episode.
And who doesn't love a Little Golden Book? Perfect gift for the younger gen, now kids can read out loud without boring the adults to sleep. Amen and hallelujah.
2021 Star Wars Mandalorian – The Child Wall Calendar
Calendars are kinda like books, right? I call him Baby Yoda, you call him The Child, your always-accurate kid calls him Grogu. The point is, most Mandalorian fans can't get enough of the little guy.
According to Amazon, this 16-month wall calendar (perfect for child rooms, teen rooms, and adult offices) is printed on paper certified by the Forest Stewardship Council.
Yoda likes it that way. Approve he would.
The Mandalorian Coloring Book for Kids & Adults
Such a great way to keep everyone busy, especially when the sun goes down at 4:30 and bedtime still feels so far away. Consider this for a more mellow evening…
Stop "working" on your phone.
Sit with a little person. (Or your therapy animal.)
Break out the coloring book.
Breathe deeply.
I have spoken.
Author Friends
These next books aren't all Christian, but they're all written by Christian authors. And I know each author personally so I can vouch for their integrity, as well as their chocolate habits. Just kidding—I have no idea what Jon eats besides steak.
In alpha-order so no one gets their feelers hurt….
~ Joanne Bischoff ~
A prolific author with an impressive imagination, Joanne catapults her readers to beautifully detailed locations. Her newest novel, The Gold in These Hills, releases August 2021 but is already available for pre-order! In the meantime, check out all her other award-winning books, like Sons of Blackbird Mountain.
~ Jonathan Catherman ~
I can't imagine writing and releasing two books at the same time, but that's exactly what my friend Jon did. Guiding the Next Great Generation and Becoming the Next Great Generation both deal with rethinking the way we prepare young people to face the demands of life. And their covers connect to form one great bridge!
Make sure to check out his first two books as well. The Manual to Manhood and The Manual to Middle School were both international hits in multiple languages. Literally.
~ Rachel Dodge ~
Are you or someone you know an 'Anne with an E' fan? Rachel's new book has only been out for a month, and it's getting rave reviews! This devotional is perfect for the Anne fan in your life.
From Amazon: "Each reading corresponds with a chapter from the classic L. M. Montgomery novel and invites you to embrace God's redemptive plans for your life as His very own adopted daughter in Christ."
And since Rachel is such a kind soul (online and in person), she's offering her Anne of Green Gables Devotional for Young Readers download for free!
~ Amanda Dykes ~
Her new book, Set the Stars Alight, released a few months ago and has great reviews on Amazon. And her debut novel from last year, Whose Waves These Are, just won the prestigious 2020 Christy Book of the Year Award and the Christy Fiction Book of the Year!
Between New England, WWII, London, France, and a Texas-sized romance, Amanda whisks her readers to places and stories perfect for the teen girl, young adult or grown fiction lover!
~ Brooke Frick ~
She's on her first book, but her fifth child! Hands Full is thirty days of (much needed) encouragement for busy moms. Perfect for the newly pregnant woman, the one with a quiver full, and all the moms in-between.
Did I mention she and her family just moved off of 40 acres and into a motorhome? In 2020? With five kids? And she homeschools? We are in a writer's group together and I can assure you, her hands are truly full, but she walks in humility. Follow their adventure around the country as she does a book tour in 2021!
~ Deb Gruelle ~
A couple of years ago, Deb's board book, Ten Little Stars, kept getting impressive mentions and has soared to almost 1,600 five-star reviews on Amazon. And this year she released a cute lift-the-flap board book called Sleepy Time Colors. Perfect for the kids or grandkids in your life.
Fun fact: Deb is the great-great-grand-niece of Johnny Gruelle, the creator of Raggedy Ann and Andy!
~ Wendi Lou Lee ~
Are you a Little House on the Prairie fan? Are you giving a gift to someone who is? With more than 90 devotionals, this book gives a great behind-the-scenes look at the beloved Little House characters.
I recently gave this book to a friend for her birthday, and she and her daughter are watching the series together from the beginning. Such a classic!
Wendi and I have been friends for years and are in a writer's group together and I can tell you, she's the real deal. Aaaand… she's working on her next book, all about God's grace and love! After playing Baby Grace on Little House, and then having brain surgery to remove a tumor, God's grace is always on her frontal lobe.
Yes, I went there.
~ Rosie Makinney ~
Speaking of lobes, I'm about to whip you to the occipital, so buckle up.
Porn. What a huge, important subject. Rosie tackles this heavy topic in a clear way, writing about the following on her pages:
The science behind why your husband struggles to stop watching porn.
Why the wrong marital advice will only make things worse.
How to help your husband get free and stay free from porn.
How to best protect your kids and yourself from porn.
What fighting against porn will do for you, your marriage, your family, and your faith.
She also created and runs The Fight For Love Podcast. A great resource to take in or send to a friend. Plus, once you hear her captivating British voice you'll be hooked.
And on that note… click and order now to ensure delivery of all these fantastic books before the 25th. And then relish in the fact that you didn't have to don a mask to buy your Christmas presents this year. You're welcome.
Did you find something you love? Tell me in the comments! I promise I won't tell your people.