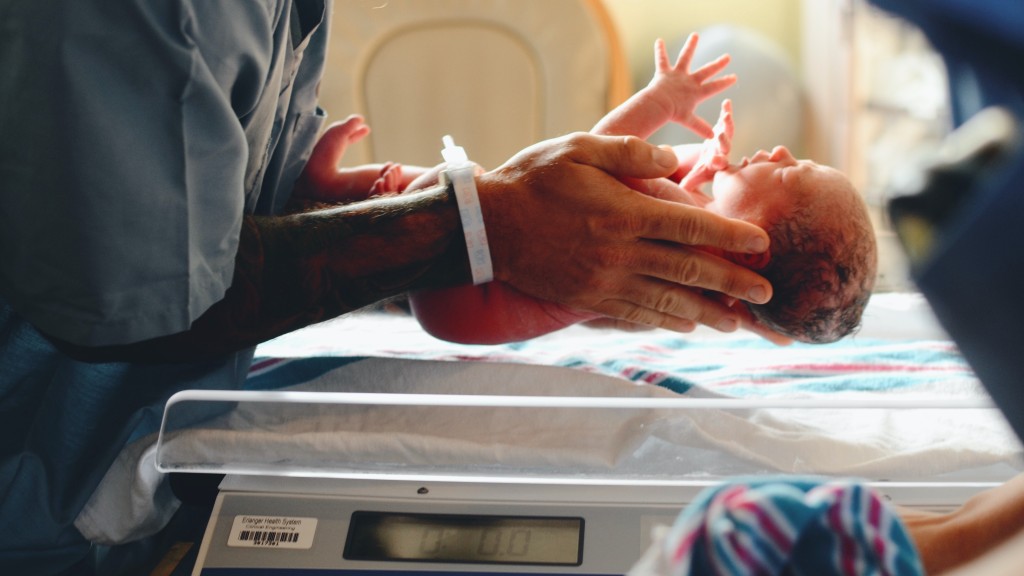 Not Your Typical Pediatrician (Weight While You Wait)
"Be content with your surroundings, but not with yourself
till you have made the most of them." ~Anonymous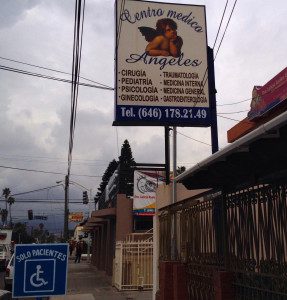 It used to be a house.
But narrow hallways of tile now lead to random doors of desired wellness. Medical buildings typically have some sort of theme: women's issues, children's health, mental well-being.
Not this one. While I'm checking in my son Brock for a strange rash on his legs, a woman two rooms down is giving birth. Strangers behind us could be waiting for the psychologist, nutritionist, or surgeon.
The posted flyer announces Ear Washing in a star word bubble, as well as Economical Packages for Cesarean Deliveries, while five tall glass cases of loud jewelry crowd the newborn observation window.
"Healthy" Coffee is free, but bland cookies, water bottles, and mango nectar on the reception desk will cost you a few pesos. As if there's space, a free-standing rack of more bracelets and earrings sit in a cluttered way, vying for attention.
Behind the counter of what once turned out food, a microwave is being used next to the mother computer (I'm sure that's fine), and a construction man replaces tile inches to the right while protecting the hard drive with a trash bag. At the same time a tall plant is being watered in the sink… next to stacked charts.
Plastic patio chairs line the waiting room that was clearly once a living room. Chair to chair, shoulder to shoulder, 25 of us sit together in silence. Though we're a mixed group we all have one thing in common—we need help.
If a nurse walks up to you with a cuff, it's time to roll your sleeve. Your blood pressure is announced across the room to the woman behind the mango nectar, and nobody seems to mind. Blood pressure is not a private affair, so it wouldn't bother me if we were next.
The large metal scale is where I would draw the line. One by one they're led to the wiggly platform of humiliation. It's all I can do to not stare. Is this really happening? Helpful words form in my mind…
At least take your shoes off!
Would you like me to hold your purse?
I am so sorry you have to do this out here in the open.
But nobody flinches. Women march right up, stand at attention (some oddly facing out), and return to their seats without even a hint of blushing.
The largest woman sighs a nervous giggle when the metal counterweight clunks to the right, but the rest of the room couldn't care less. The game show up in the corner is much more interesting than the weight results of strangers.
Where I come from we would call this intrusive and embarrassing; here it's saving time.
I peek through the closed vertical blinds behind my head and see two empty bassinets. The distance between us and potential newborns is a pane of glass and about 18 inches. I would normally be longing for some little person to emerge and end the waiting room boredom, but this whole new world is anything but boring.
I shift my bony-bottomed son to my other thigh, scan the room, and hold back wide-eyed reactions as I continue to take it all in.
Angels. Are. Everywhere.
The complex is Centro Medico Angeles, so it makes sense to decorate with them. But they're in the jewelry case, down the hall, and on the counter, in every form you can imagine. They remind me of my sister's rose-colored angel poster in junior high.
Our appointment time comes and goes, and Brock has to go to the bathroom, so we squish into the space under the stairs that was apparently built with short people in mind. Tall people could probably sit fine; it's standing that would have them leaning and ducking while buttoning and zipping.
Highlight of the house? A lit sign with fluorescent words, announcing cash prices of services. Though typically found in bars advertising beer and happy hour appies, this one brags of a cheap consultation: 250 pesos. For a mere $14.85, you can be seen by whomever you need.
And then… the call.
"Broke?"
Between school, the dentist, and church, my son is so used to this pronunciation he doesn't even react.
Dozens of eyes follow us across the room as the nurse points us up the cold tile stairs. I know we're not that fascinating, but our hair seems bright in a sea of brown. If only they knew how I covet their chocolate skin.
The hallway looks like a typical upstairs, sans carpet, and the first door on the left is ours. Cutesy wallpaper welcomes babies and toddlers, but neither of us care; it is the pediatrician behind the desk we are interested in.
Alejandro Ranjel. He comes recommended and is in high demand. He's older, with soft speech and kind eyes. He sports a white beard, walks with a cane, and speaks pretty darn good English. His credentials hang on the wall, right alongside SuzyZoo decor. That doesn't cheapen their weight though—he's well-respected.
I can't believe the medical room is large enough to hold a baby scale, three chairs, an exam table, a filing cabinet, a display case of baby items for sale, and his desk. Oh duh—this was someone's bedroom. I wonder what's in the closet….
His second home in Encinitas, California comes up, but not from a boastful spirit—we're just casually finding common ground. I have learned to not jump into business down here. People are first; business can wait a minute while I show interest in you, a human.
Dr. Ranjel is gentle with Brock but not in a sissy way. He oozes knowledge, and his wrinkles show years of practice. Like a grandfather I'd want to get ice cream with, he helps me with medical words in Spanish, switching effortlessly between cultures.
There could be four kids behind us but he moves intentionally, making sure we are taken care of and nothing is missed. He's so focused on us I forget we're not the only ones vying for his attention.
---
Everything has changed when we return an hour later for results. The waiting room is virtually empty, and the vertical blinds are now open, no longer separating us from fresh newborns with still-wet black hair.
Both plastic boxes are now occupied, and I comment to the nurse how cool it is two of them were born in the time we were gone. She grins timidly. "Son gemelos."
Twins! A boy and a girl, wrapped snug in their respective colors and placed in the window like a Macy's Christmas display.
Cheesy ceramic angels, "healthy" coffee, and cheap jewelry fade in comparison to the brand-spankin' new lives in front of us. We breathe on the glass and comment how tiny they are. My boy looks huge.
Our old pediatrician in Southern California probably would not believe the afternoon we've had. In the midst of jest, I'm thankful. We live in a country with affordable healthcare and quite a few good doctors who take time to invest in our lives.
This was not your typical pediatrician. And that's okay.
"I have learned to be content whatever the circumstances." ~ Phillippians 4:11
---
(Sorry about the blur… I had to take awkward pics from my torso like a creeper.)