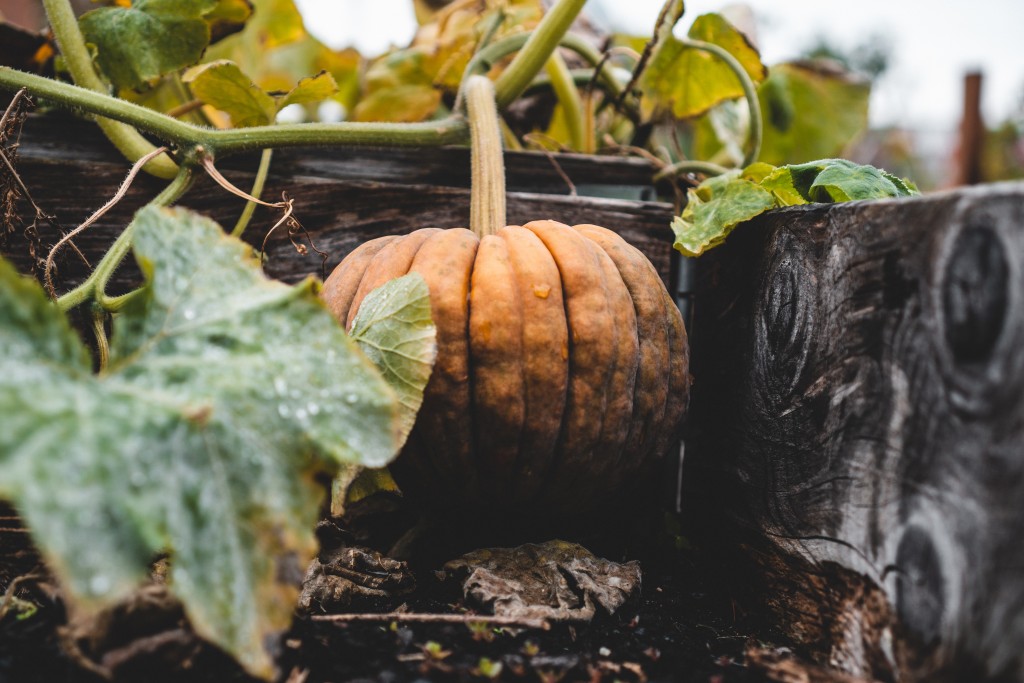 Top 12 'October Days' w/a Dash of Pumpkin Spice
I scoured the sites and the results are in. Though I probably won't be trying Pumpkin Spice Deodorant anytime soon, the 26th holds me captive for way too many reasons.
Love 'em or leave 'em… here are my favorite National October Days, with facts and recipes to boot:
This post contains affiliate links, which is just a snazzy way of telling you I receive a small kickback when you buy something based on my recommendations. And if you don't buy anything? I might not make you pumpkin horchata, but we'll still be friends.
On to the goodies! 
October 1: Homemade Cookie Day
Move over, store-bought. You might look tasty, but when your ingredients are icky, we turn to our own kitchens and bake like a boss.
October 4: Taco Day
For the past 12 years, every day could have been considered National Taco Day as we lived blocks from the famous Gregorio's. Since moving back to the States we've been hard-pressed to find legit tacos with peso prices, but at least y'all have Taco Tuesdays.
October 8: Pastor Appreciation Day
Preparing sermons, visiting sickies and worrying about the reputation of his own kids is only part of a pastor's stress. Watching you play on your phone and then bob and weave during his sermons are the others. No need to wait till next October 8—write your pastor a note of encouragement!
October 9: Pro-Life Cupcake Day
I've never heard of this connection, but I love babies and I love cupcakes, so I'm in. According to the National Day Calendar, "Cupcakes are baked to honor the lives of those not yet born and to raise awareness about the issue of abortion. Cupcakes are a sweet way to get a conversation started on a difficult subject."
October 10: World Mental Health Day
With mental health issues in our extended family, it's a good time to sit up and acknowledge the prejudice. Most people are perfectly fine popping drugs for broken bones and congested lungs, but some have a hard time with brain health. Don't discriminate—educate.
October 11: Stop Bullying Day
Nick Vujicic wrote a book about bullying for adults:
And I wrote one about bullying for kids:
October 13: No Bra Day
Though I've participated in such things on lazy days, this isn't what you think. National No Bra Day is meant to promote breast cancer awareness and to help raise money for research. Many women who have survived breast cancer are unable to go without a bra as they need it to hold their prosthesis after surgery.
October is Breast Cancer Awareness Month, and National No Bra Day should serve as a reminder for all women to be screened for breast cancer.
October 14: Be Bald & Be Free
I claim three men in my family, with two sons who might be following in their footsteps. Remember, God only made so many perfect heads; the rest He covered with hair. Bic it, baby.
October 17: Pasta Day
With 310 different kinds to pick from, I'm pretty sure the Paleo, Gluten-Free, Vegan, Raw Food, Keto, Clean-Eating, Whole30, Tree-Hugging, Whale-Saving, Primal people will all beam with organic joy.
October 22: Nut Day
Nuts are important to animals in the wild, but if I don't have cashews, almonds and walnuts on hand, I tend to go wild too. Did you know a small handful of walnuts can help turn your mood around? A study published in the British Journal of Psychiatry states that walnuts are one of the richest plant-based sources of omega-3 fatty acids, and numerous studies have demonstrated how they support brain function and reduce depression symptoms.
October 23: Swallows Depart from San Juan Capistrano
Not sure when swallows learned how to read a calendar, but if they're truly on time every year, surely we can be on time for school and work. And church. And dinner. #ArgentinaOrBust
October 26: Pumpkin Day
In the midst of the pumpkin-flavored craze, have we forgotten the original orange beauty? It's a possibility, considering we now have the following. Haters gonna hate, but those who appreciate the quirky side of creativity just might wanna bring one of these bad boys home… or give them as a gift!
You're going to love these, especially if you have free shipping on Amazon. Click the pic and be inspired, pumpkin people.
  Orgain Organic Plant-Based Pumpkin Spice Protein Powder (I drink the chocolate version almost every day. Dare I mix them, thus creating a chocolate pumpkin party in my mouth?)
Pumpkin Spice Cheerios  (Knock yourselves out, gluten-free people.)
2 New Smoothies @ Jamba Juice: Pumpkin Protein & Pumpkin Smash
  Simply Beyond Pumpkin Spice Spray-on Spice (Seasoning spray in the weirdest/coolest way.)
 Nestlé Toll House Pumpkin Spice Morsels (These might need to meet chocolate cupcakes.)
  Pumpkin Spice Jell-O pudding (Graham cracker crust is calling my name.)
A muy suave Pumpkin Curry Recipe (I make the same thing with sweet potatoes. Cozy comfort in a snap!)
 Kraft Jet-Puffed Pumpkin Spice Marshmallows (Time to kick your s'mores up a notch.)
Not hungry? Try these on for size:
 Sur La Table Pumpkin Spice Dish Soap (Dishes just got delicious.)
 Pumpkin Spice Latte Deodorant (You thought I was kidding?)
  Burt's Bees Pumpkin Spice Lip Balm (Limited edition. Lick if you must.)
 Method Pumpkin Spice Hand Soap (I'm using this in my bathroom right now. Yummy!)
Trader Joe's Vanilla Pumpkin Candle (Bought this last week and am in love with the smell. Huge win in my book… lead-free cotton wick, 20 hours of burn time and only $3.99! The perfect hostess gift ev-ah.)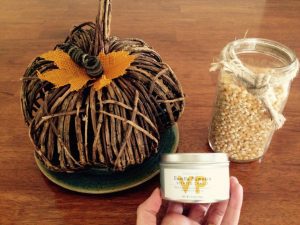 And one of the best for last…
October 28: Chocolate Day
Have you ever put chocolate chips in your pumpkin pancakes or pumpkin bread? Don't bother wondering if this is a good idea—it just might change your life.
I leave you with a little Autumn humor:
For the Nerds: 'What do you get if you divide the circumference of a pumpkin by its diameter?"
"Pumpkin Pi."
For the Dudes: "Just got my man card upgraded to platinum by never drinking anything pumpkin flavored. Ever."
For the Grumps: "Laugh it up, peppermint. They're coming for you next. Sincerely, Pumpkin Spice."
For the College Students: "Here's an overpriced coloring book, a pumpkin spice latte, and a pamphlet on how to boil noodles. Good luck."
For the Ditzy Girls: "Wait—is pumpkin spice a carb or a gluten?"
For the Haters: If you say "Pumpkin Spice Latte" into a mirror three times, a white girl in yoga pants will appear and tell you all her favorite things about fall, starting with her boots.
Feliz Fall, Y'all!