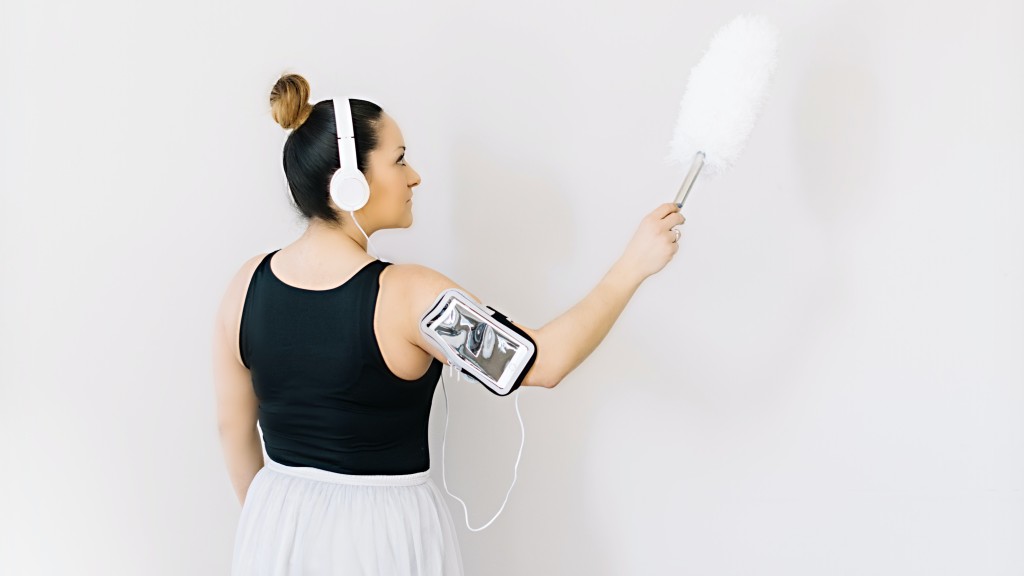 7 Clean Cleaning Songs + 7 Cool Cleaning Solutions
Hosting 23 people for Thanksgiving became a distant memory.
Having the parentals in the guest room for Christmas is over and done.
Sucking 2018 glitter out of the carpet ended almost a month ago.
It's not spring yet.
So why are we talking about clean cleaning songs and cool cleaning solutions? Because maybe you have pets. Or kids. Or both. Or maybe you just want to take care of what God's given you.
Or… perhaps we're all afraid of each other's air this month and want to disinfect the heck out of every handle, candle and sandal.
Ladies and lads… in order to get your clean on without utter boredom, I give you the most random, cussing-free, fun-filled playlist ever. Packed full of country, hip-hop, an oldie, folk and Español, your groove is about to get all shook up.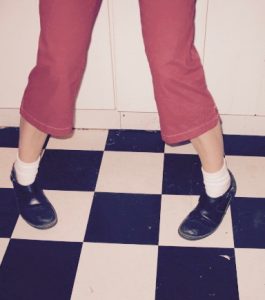 If you're anything like me, I don't love many songs on the first try; it usually takes me three or four rounds before I'm boppin' and weavin'. But don't worry if these aren't familiar yet—they're gonna get you in the mood to scrub things faster than you can roll your eyes and grab a rag.
I've searched for the best, most unique and downright funny cleaning supplies, designed to accompany each song. They're not scratch-n-sniff, but you can click the pictures below to be transported to Amazonland.
In alphabetical order, so nobody gets their feelers hurt:
1. "Because of You" by Keith Green
I'm throwin' it back to the '70s because they're where I got my start. Keith Green lived a much-too-short life in my opinion; thank goodness he laid down dozens of sweet tracks about our mighty God before meeting him face to face. If this piano playing doesn't light your fire, your wood might be wet.
Speaking of wood… if your surfaces are suffocating under a layer of dust, now is a fantastic time to find some little people and give them a simple job. Don't hand them chemicals in an aerosol can though—choose something child and pet safe so you don't end up with a dusty disaster.
Daddy Van's All-Natural Unscented Beeswax Furniture Polish is chemical-free and non-toxic, safely conditioning and protecting your wood while you and Keith Green get down to your Jesus boogie.
2. "Build Your Kingdom Here" by Rend Collective
Did you miss this one a few years ago? Rend Collective always comes up with super fun visuals, making me want to string a banjo with a tambourine and whack it in the dirt. "Rescuer" comes in a close second.
Listen & watch: "Build Your Kingdom Here"
Speaking of dirt… Puracy Natural All-Purpose Cleaner has Amazon consumers singing its praises with phenomenal reviews. Named "The Best All-Purpose Cleaner" by the New York Times, Puracy is guaranteed to safely clean any hard surface without streaking.
It's also non-toxic, vegan, and gluten-free. Which comes in super handy if you have celiac and are prone to eat your cleaners. For the record, don't.
3. "Chicken Fried" by Zac Brown Band
If you're gonna get all uppity about the fact that this dude mentions the word beer, move on to #4. For the rest of us, this song makes me want to ditch suburbia and head for the Georgia pines.
Favorite lines:
It's funny how it's the little things in life that mean the most
Not where you live, what you drive, or the price tag on your clothes….
Preach, cowboy.
Listen & watch: "Chicken Fried" (starts at 35 seconds)
Speaking of beer… here's a brilliant gift for that guy in your life who has it all but still needs cleaning: Beer Soap. With flavors scents like Tropical Lager, Vanilla Porter and Honey Pilsner, you might want to remind him not to lick this goodness. All-natural and made in the USA, sure to please every cowboy and city boy from here to Georgia.
4. "I Just Need U" by Toby Mac
The newest song of the bunch, Toby's catchy hip-hop gets me sweepin' like a machine while reminding me of what I truly need. Hint: it's not a thing.
Speaking of sweeping… the Oxo Good Grips Little Dustpan & Brush Set has 4 ½ stars and almost 900 reviews. It's Amazon's choice, and they're picky—in a good way.
But if you're passionate about delegating the way I am, this cute Frog Dust Pan and Brush Set is bound to get the little people in your life hoppin' to help. (Moan)

5. "I'll Find You" by Lacrae (feat. Tori Kelly)
Lacrae's explanation: "At the time of this song's composition, some of our loved ones were battling cancer. We wanted to encourage them to hold on and tell them we are here waiting, hoping, praying, and fighting with them. Some have been released from their pain forever, others are still fighting. Hold on."
Lacrae and Tori alternate singing between mild rap and mellow melodies, making this song a win-win for those who aren't sure if they can handle 135 beats per minute.
Listen & watch: "I'll Find You"
Speaking of wrap… sticky Saran is super slick, but Fitted Bowl Covers are slicker. They're like shower caps for your food! Minus the hair, because that's gross.
Lightening fast to use/reuse, and top-rack dishwasher safe, these babies hold onto every bowl and plate with ease, even metal ones that don't like plastic, keeping your fridge cleaner so you can get back to spinnin' your turntables.
6. "Latinoamérica" by Tercer Cielo
One-language Americans welcome here! Understanding every word is not crucial to getting your kitchen clean; just pretend you're a teenager again and tell people you like the beat.
For the curious ones, the artist talks about having a beautiful dream about all the Latin American countries. They were full of prosperity, freedom and peace, and void of violence, drugs and orphans.
Listen & read: "Latinoamérica"
Speaking of Latin American countries… want your stove and oven to stay cleaner? This Tortilla Warmer will keep all your crumbs in one place. Throw it in the micro and simplify your Taco Tuesdays. Works great for wraps, pitas, rolls, and flatbread too!
7. "Right On Time" by Aaron Cole (feat. Toby Mac)
Besides the fact that their message hits home, this beat makes me want to dance with my broom.
Don't worry, just lay it down, it's not your fight
Don't worry, it'll be alright
Don't worry, He will make your heavy light
Don't worry at all, worry at all
His love is always right on time
Listen & watch: "Right On Time"
Speaking of time… we all need a non-lame timer. The Star Wars BB-8 Kitchen Timer is the opposite of lame. Lights, sounds, and cool adult status practically guaranteed.
Cleaning sounds rough when you're thinking of tackling your whole dwelling at once. Go to one room, set your timer for a mere 15 minutes and when that special ding fills the air, throw your head back and yell, "Union break!"
BONUS: "The Twist" by Chubby Checker
According to Song Facts, when Chubby Checker made Hank Ballard's R&B hit popular, he explained it "like putting out a cigarette with both feet and coming out of a shower and wiping your bottom with a towel to the beat."
I hadn't arrived to earth yet, but if you did "The Twist" in the '60s I can only imagine how fast you can dry off.
Not sure who let that chick borrow my orange pants, but I hope the girls in the tutu swimsuits don't cause you to stumble. I resonate with the dude at the end the best: don't twist my back!
Speaking of drying your booty…. Actually, let's talk about your dog's instead. These Ultraneat Pet Microfiber Towels come in pink and blue and are ready to clean and warm your pup. Because no one wants to dance "The Twist" with a dirty dog. Duh.
Now go on… dust off your Spanish skillz, order yourself a new cleaning tool and get ready to spit shine your space into shape. You're gonna be months ahead of your neighbors, welcoming spring with open arms.
Heck, you might even be ready to throw that neighborhood Super Bowl party you've dreamed of! Remember, if you're inviting a child, someone who acts like a child, or someone who's had the flu, secure your mask first, and then assist your visitors. Although the mask does not inflate, oxygen is flowing.
Make sure the straps are wrapped behind your ears and breathe naturally.