"I don't know which college to pick. I got into these two schools and I like them equally, but I'm afraid to pick the wrong one."
When we ran a GAP-year program in Baja, MX, each class of students lived with us from August to June. They were all recent high school graduates and no one had lived away from home yet.
Tied in knots between quality universities, we watched them makes lists of pros and cons and worry for weeks, sometimes months.
Cal Baptist or Moody?
Point Loma or Liberty?
Baylor or Westmont?
Azusa or Biola?
If you attended one of those schools, you most likely have a gut reaction in one particular direction. But from their naive perspective, the options looked equal and they froze.
So we'd pray with them and ask if they had considered Reed or Berkeley.
Kidding.
Here's what we did recommend: ask God what He wants. Most of them assumed He would be good with any Christian college, but forgot to pray for His direction.
Then we assured them if they didn't sense a closed door, it was perfectly fine to move forward in confidence that either choice would be fine.
And that's when they'd look at us like we just popped a stress balloon.
"Really?"
"Yes—be free."
From Open to Closed
Three years ago we housed a visiting missionary family of ten at our home in Baja. (Yep—eight children.) In the middle of telling us a story, the wife made a comment about praying for closed doors.
Such a tiny shift in perspective intrigued me so I mulled it over and explored what that looked like.
I've come to these conclusions: sometimes God closes a door to protect us, and sometimes He closes a door to get us out of our comfort zone in order to experience growth.
Been there. Twice.
In 2005 God seemed to be moving us out of the States, but we had no direction about our next location. Costa Rica? Ecuador? Nicaragua? Guatemala?
At the same time every door slammed shut, one opened in Mexico.
Twelve years later God seemed to be moving us out of Baja, but we had no direction about our next location. Texas? NorCal? Oregon? Idaho?
At the same time every door slammed shut, one opened in SoCal.
Our family experienced a ton of change in the past dozen years. Praying for closed doors always proved beneficial, especially when multiple options paralyzed us.
Plus, the clarity that comes with a closed door? Unmistakable.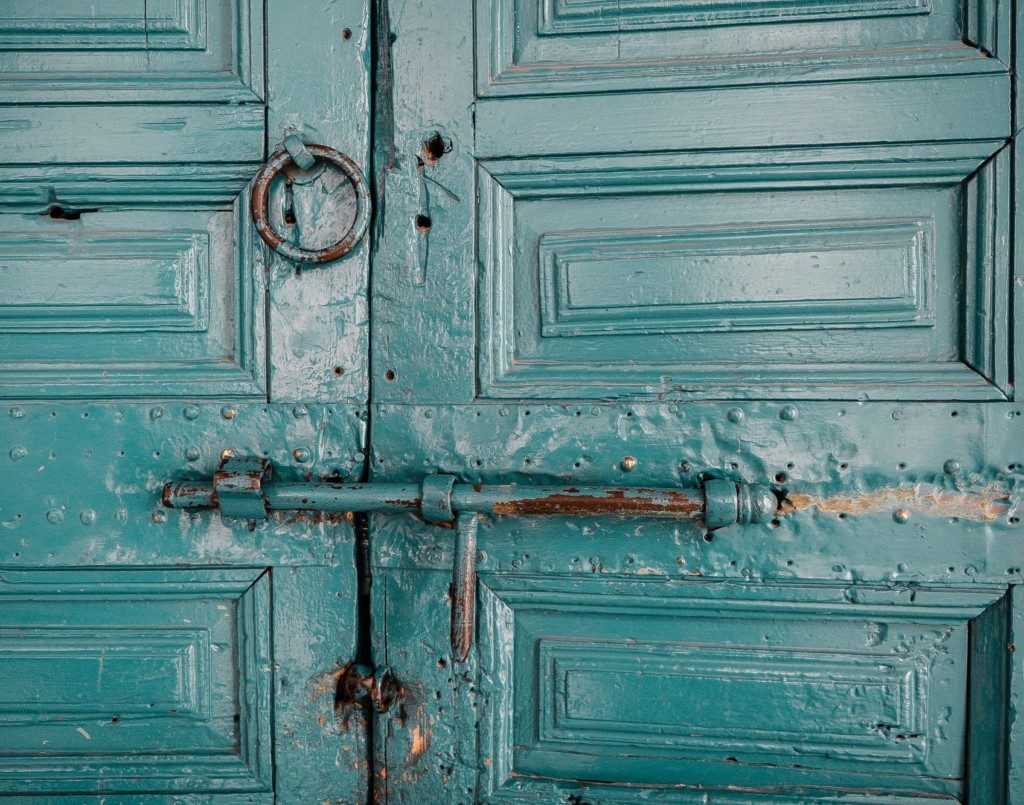 My New J-O-B
Catering went well through December, especially when I worked a wedding on the 23rd and came home with a boatload of food for our extended family. But occasional weekend work isn't what my husband had in mind, and isn't enough to pay for my writing fetish.
So last month I applied for two jobs at the same time and felt fairly confident I'd get one.
Since I'm nutso about honesty, I'll timidly admit this: they both fell within my wheelhouse and I secretly assumed I'd get both.
Good grief… that sounds slightly pompous. Don't judge. I'm sure I'm not the only one who ever thought they'd get the job/award/recognition and turned out to be wrong.
Visions of our students came flooding back. I knew I could pick either job with confidence, knowing I prayed about it and sensed no closed doors.
I walked out of the first office feeling confident, but knowing a handful of other applicants existed.
"Thanks for coming in. We'll let you know by the end of the week."
My cell rang 24 hours later.
"Hi, Carrie. I wanted to let you know we went with another applicant."
Pride Check
I started working at age 12. I've worked in 15 jobs over my life and this was only the second time I didn't get a position.
So sad, too bad, move on.
No time for whining, but I couldn't help wonder what they didn't like about me. A friend reminded me they could have already had a different candidate in mind.
Either way, the reality of God being my CEO jolted me back to reality. I possessed more peace than turmoil and rested in the fact that He must have something different in store.
I couldn't push this closed door back open, so I let it go.
Forty-five minutes later, the second organization called.
"Can you come in for an interview this week?"
So I went into my son's room and said, "Chancho—I need to borrow some sweeaats."
Not really. I have my own sweats. But I didn't wear them. I wore pants.
An hour of back and forth Q & A ended with the Executive Director asking me questions about our time in Baja, how it changed me and what I missed the most.
"Thanks for coming in. We'll let you know by the end of the week."
My cell rang four hours later.
"Hi, Carrie. I'd like to offer you the job."
Over the weekend I prayed for a closed door. If You don't want me to work here, Lord, please make it blatantly obvious.
Badda bing, badda boom…
I am now an employee of Habitat for Humanity, one of the largest non-profits in the world. Seems fitting since I grew up in a non-profit, worked for one when I got married and then started one with my husband in another country.
I get cracking this week and have nothing to wear. Not really, but I haven't worked in an office for almost 18 years. My uniform in the land of dust and mud ranged from jeans and t-shirts to sweats and sweatshirts.
Super classy with a side of tennis shoes.
I'm excited to get into a new community though! Being a writer brings times of loneliness… quiet… isolation. I appreciate those aspects, but I'm also looking forward to being back on a team.
Hope they send me a memo about when to wear gray.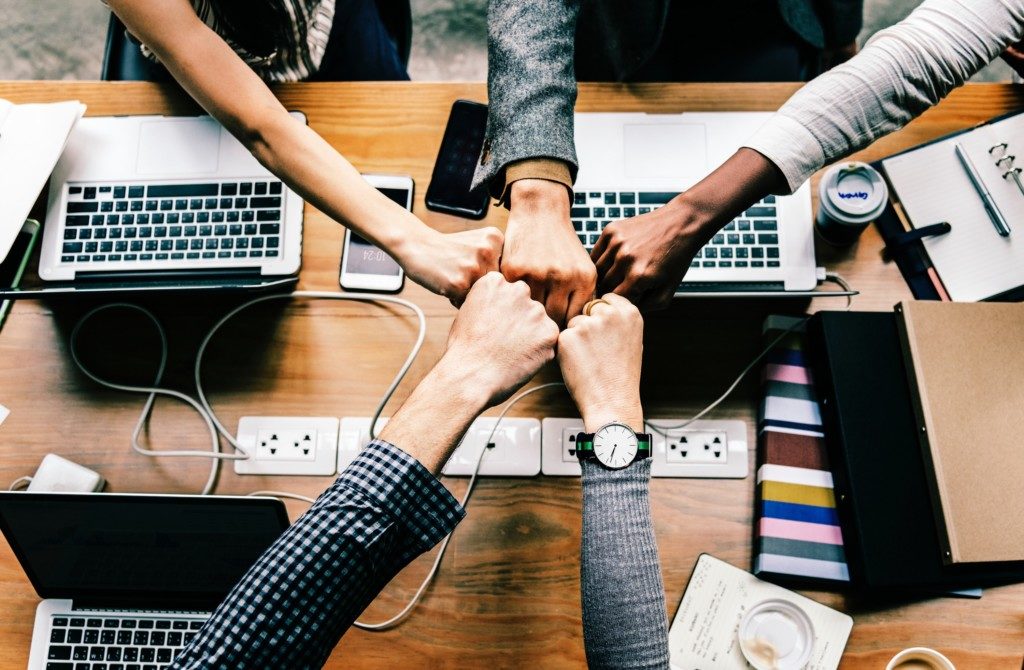 Mind Shift
Praying for open doors isn't bad or wrong. I just needed a little shake-up in my prayer life when it came to decisions.
Maybe you do too.
Are you waiting? Wondering? Stressing? Still knocking? Trying to shove a door open?
If you feel like it's maybe time to switch your perspective and start praying for closed doors, tell me about it below.
Matthew 6:6
But when you pray, go away by yourself, shut the door behind you, and pray to your Father in private. Then your Father, who sees everything, will reward you. (NLT)
Here's what I want you to do: Find a quiet, secluded place so you won't be tempted to role-play before God. Just be there as simply and honestly as you can manage. The focus will shift from you to God, and you will begin to sense his grace. (MSG)