Donate This, Not That: Tips to Donate with Dignity
I know… I've had good intentions that went awry too. I've donated things I probably should've thrown in the trash.
I felt guilty about the blatant waste though, so I passed it on for someone else to hopefully benefit from. Trouble is, if an item falls into that category, it's probably going to end up costing the recipient more time than it's worth.
I never truly understood this principle till I moved to a 3rd-world country. Pretty sure the ministries in Mexico get more donations from the U.S. than any other nation, but after living there for 12 years, I'm not confident the helpful handouts outweighed the inconvenient/annoying ones.
For example, check out some of the worst donations we ever received:
One sock
One shoe
Broken appliances
Used nylons/pantyhose
Used underwear
Nasty stuffed animals
Rusted bike with a ripped seat
Why? Why would anyone donate used underwear much less one shoe? Who knows… maybe it became a "grab and toss" scenario.
Dang it, you guys! We're going to Mexico tomorrow and we haven't gathered everything you've grown out of! Everybody do a sweep of your closets and bathrooms and throw whatever you don't want in a trash bag!
And off they go… down the freeway, through the gates, across the border and into the orphanages, ministries, schools or churches with gobs of goods and giant grins.
"We brought you all this stuff! If there's anything you don't like or need, feel free to pass it on."
We missionaries smiled and thanked them and then got to deal with bags and bins and boxes of the most random items. Some were useful—some were actual trash.
We spent hours and hours weeding through junk, most of which should have lovingly been put out to pasture.
Poor Doesn't Always Equal Desperate
When we first started our non-profit in Baja (2005) we were bringing in $900 per month. Granted, we didn't have a house payment or car payments, but by American standards that qualified as way below the poverty line.
Didn't mean we wanted shirts with holes, bowls with cracks, or food with questionable dates though. It also didn't mean our kids wanted pens with two nanometers of ink, 3/4-colored coloring books, or landfill toys from someone's McDonald's Happy Meal.
Lest you think we sounded entitled or unappreciative, please know when people donate junk that didn't sell at their last garage sale, they're sending a message.
Even poor people appreciate the dignity of not being given junk. Even poor people appreciate feeling like they're worthy of something new.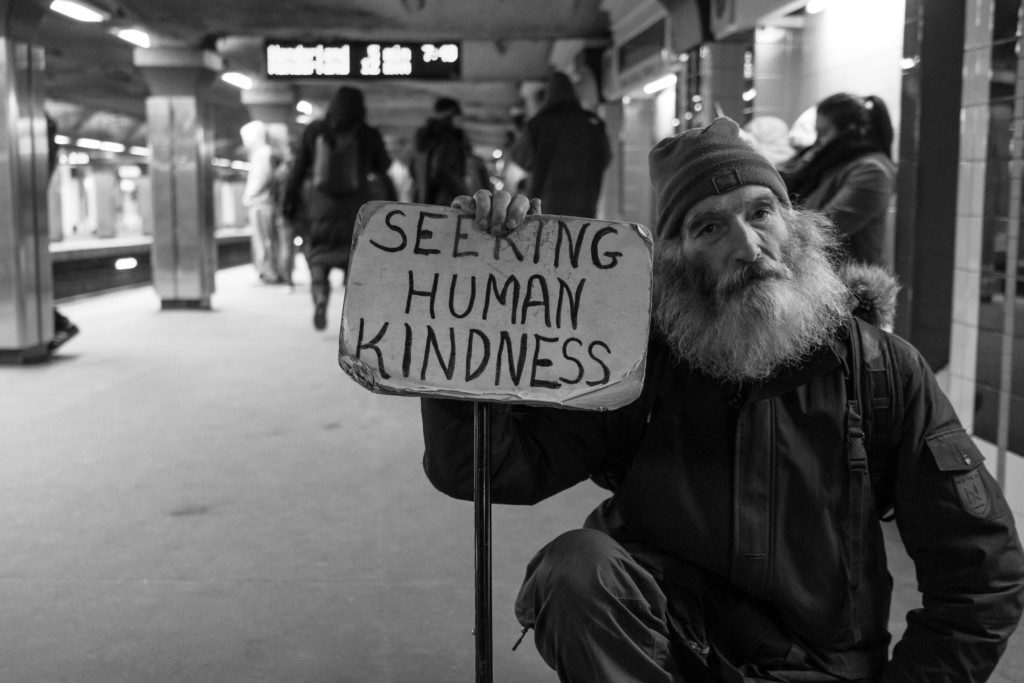 Years ago a U.S. church sent gifts for a bunch of us missionaries, and my bag had old concealer and self-tanner in it. Looked great until I realized it had expired three years earlier.
Kinda funny, kinda depressing, I knew their intention was to make us feel special. Instead, it ended up making me feel devalued. Somebody didn't take the time to run to the store—they ran through their bathroom cupboard instead.
Funniest & Strangest Donations
If you read my two-part post called 10 Secrets Missionaries Keep, you might remember my list of funny and strange donations.
Among other questions, I asked dozens of missionary friends around the world about the funniest or strangest things they ever had donated:
"A coffee mug with the handle broken off, wrapped up for Christmas."
"A sewing machine pedal. But our neighbor needed it, so God knew."
"We work with deaf children and it's always shocking when people donate MP3 players and headphones."
"Good-intentioned work groups left paint-covered work pants for the poor. In our setting, the only people who'd wear paint-covered pants are painters."
"A VHS player. We sold it to a church member and found out later there was a porn tape in it."
"An old, legless couch. The cushions were right on the ground and I was seven months pregnant."
"A high schooler donated his clothes after a week with us. He said his mom didn't want him to bring them home because 'the Mexican dirt would probably break her washer.'"
"A half-eaten loaf of bread, with half-eaten jars of Skippy and jam."
"Used underwear, broken appliances, golf clubs and Canadian flag ponchos."
We got a laugh out of most of these, but since I've lived on the receiving end, I know how much time it takes to deal with such donations.
Donations with Dignity
If you're like me, you're weary of looking at the same clutter in your house or garage or attic or basement. (Or E–all of the above.) I don't claim New Year's resolutions, but I've been on a "scaling back" journey for a couple years now. And I still battle the crazy cycle!
Wanna join me in paring down? Here's a simple checklist to get you motivated and moving in the donation direction. No more excuses why we hold on to the randomness… it's time for a change and I have a feeling you wanna jump in too!
Donate… clothes without stains, holes, or broken zippers.
Toss or recycle… clothes you wouldn't ever give your boss, best friend or pastor.
Donate… any appliance or electronic that still works.
Toss or recycle… any appliance or electronic that doesn't work or is missing crucial parts. Like a cord! Hello?
Donate… food you would serve your favorite aunt.
Toss or compost… food that EXPIRED. (Especially meats, dairy, lettuce, etc.)
Donate… sports equipment you would want on your kid's team.
Toss or recycle… sports equipment a coach would never use.
Donate… furniture that still opens, rolls, glides, stands on its own, etc.
Toss or recycle… furniture that's broken, not functional, lame, etc.
Donate… jewelry that still closes, clicks, locks or snaps.
Toss or toss… jewelry that's broken, or reminds you of 3rd grade.
Donate… bedding/towels/blankets that are still intact.
Toss or recycle to your dog… items you would never use for overnight guests. Here's what recently happened to my pillow case and what I did with it: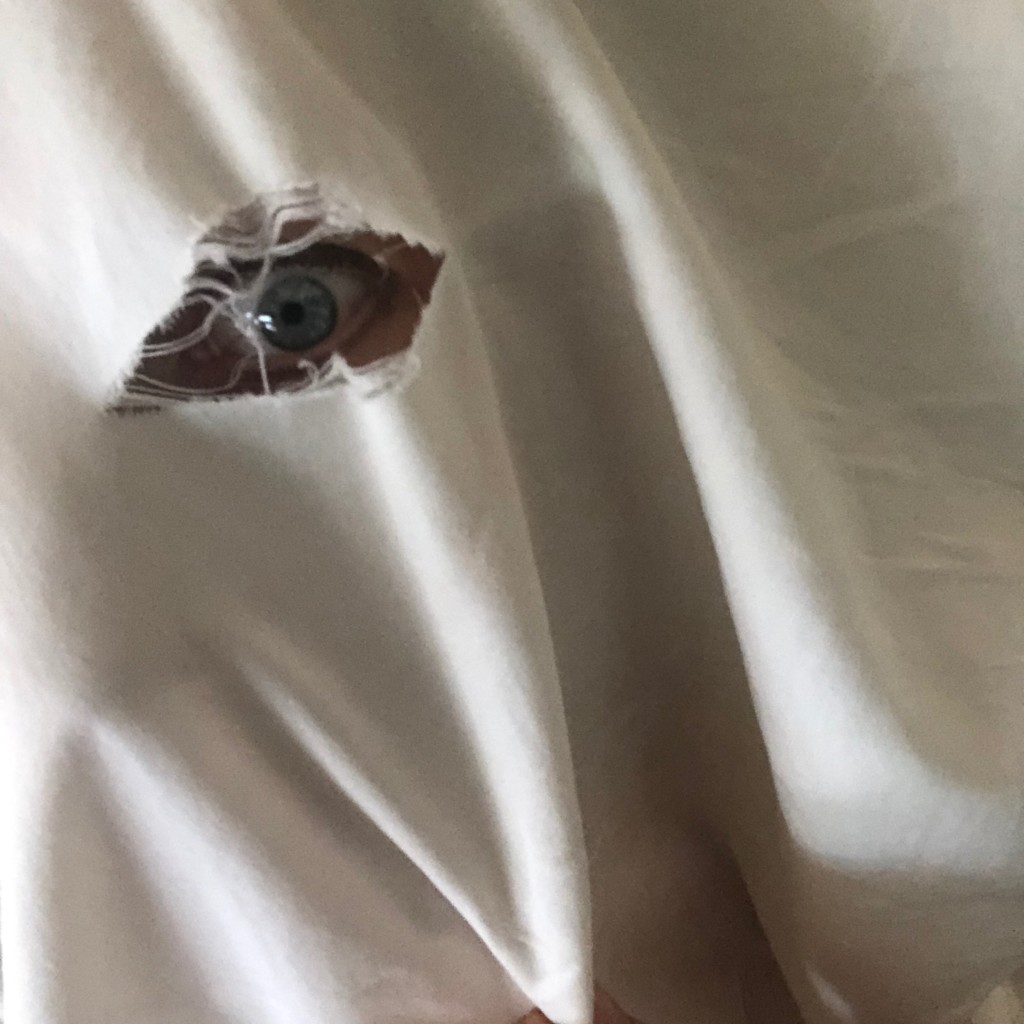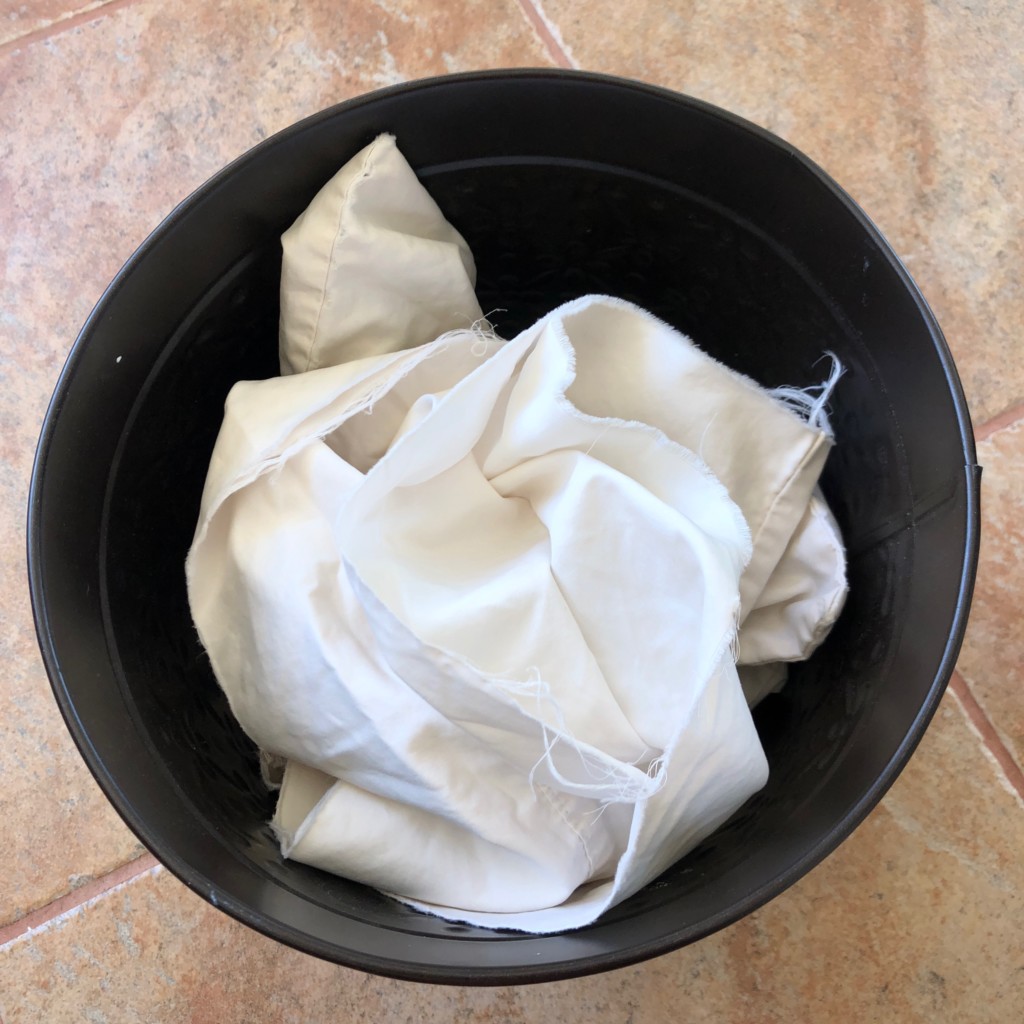 Donate… intact decorations from this decade or super vintage.
Toss or toss… decor that reminds you of Martha Stewart in the 80s, or anything that's wonky, broken, etc.
Donate… socks or underwear still in a package. (Especially great for the homeless.)
Toss or toss… ANY underwear that has been worn. Ever. Eww.
Donate… cards, board games and puzzles with ALL the pieces.
Toss or recycle… any incomplete game that would make you mad at the end.
Donate… bicycles with tires, handlebar grips, and a chain.
Toss or recycle… any bike you would be embarrassed or injured by while riding in a parade.
Your Turn
Next time you pack up goodies for the Salvation Army (or Mexico), remember this quote from Anne Frank:
"No one has ever become poor by giving."
But remember this one too:
"We should certainly count our blessings, but we should also make our blessings count."
And definitely this one…
"Whatever you do, always give 100%. Unless you're donating blood."
What Did I Miss?
Ever donated or received anything cringe-worthy?
What about donations that brought freedom?
Do you feel lighter on your feet when you purge clutter?
Tell me about it in the comments!
I gathered these to donate today, so I'm getting rid of clutter and thinking about you, my faithful readers. Let's start this new year lighter and freer!