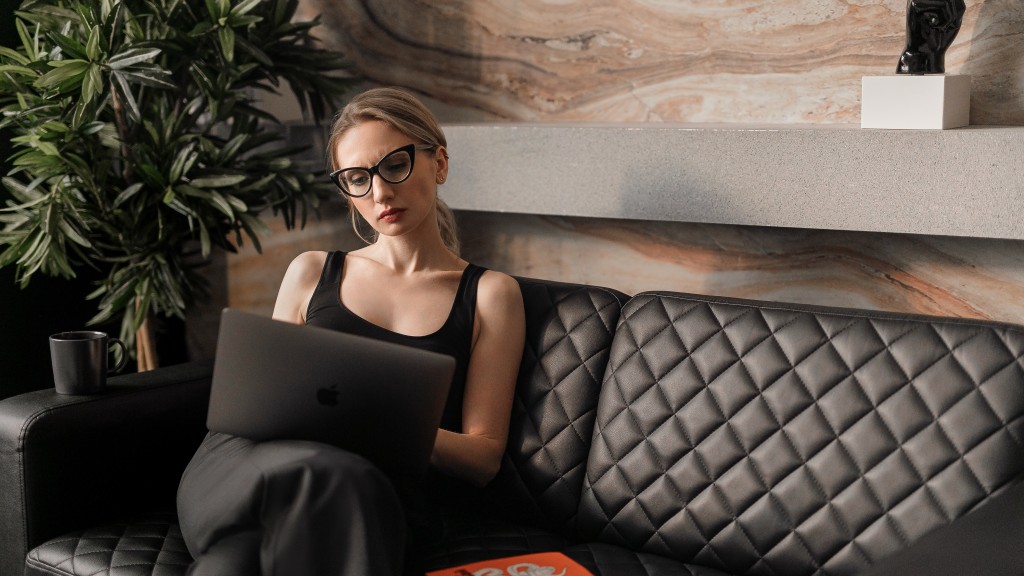 Working Moms: Killin' It or Barely Makin' It?
Almost a month into my new job and I've collected just enough data to tell you what I've learned about being a working mom in the States.
It's complicated.
Being a working mom in Baja looked super different for many reasons, most of which revolved around flexible hours and not having to tell anyone when I went to the restroom.
Now I'm on the clock for very specific hours and learning to resist checking my cell every 12 minutes for fear someone needs me.
No one's gotten sick or impaled lately, but I assured my youngest he could still reach me. "Buddy… if there's an emergency, call my office. I'm usually the one answering the phones."
#WorkingMoms
So now I'm part of the Working Moms' Club, which feels like I'm also a part of the crazy cycle. Thought I'd ease into the new schedule no problem, but I'm definitely not killin' it.
I texted a working-mom-friend on my break and asked, "Sooo… how do you do it? Crockpot? Takeout? PB&J?"
To which she responded, "Haha! Yes, yes and yes!"
Last week I got home from work, changed clothes, threw a frozen lasagna in the oven and ran out the door to string lights and tie bows on chairs for an event at church.
No salad, no set table, no family conversation.
Since moving back to the States, one goal revolved around not jumping into the American rat race, but there I was.
Our oldest could fly the coop in just over a year, and I have no intention of missing his firsts… or lasts. So I'm leery to volunteer for too much, and try to hang on to family dinners at least a few times a week.
So far I'm losing.
Curtailed Expectations (Let-It-Go)
If I promise to let a few things go, will you promise not to sing the theme song? Mkay, thanks.
Here's my short list of how I'm currently choosing my new battles.
Laundry
"Pretty sure it's still fine."
This is my new mantra for work clothes. If I can't smell or see anything, back on the hanger it goes. Clean freaks can call me gross, but with all that unnecessary laundry, I'm probably saving some sort of Orange Roughy or Beluga while they waste soap and water.
Please tell me you use this method in your closet.
Showers
Speaking of saving water, do you use dry shampoo or baby powder in your slightly greasy hair? My friend says they're bad for me. But when I don't get up early enough for a shower, suddenly I'm okay with temporarily clogging parts of my scalp, one pore at a time.
Do you have a greasy hair solution? My husband is no help. (#bald)
Food
My people keep getting hungry.
Every.
Single.
Day.
With a man, a giant teenager, and another close behind, I barely keep up with their stomachs. So I bought an Instant Pot when it went on sale.
Cute new red and Pioneer Woman versions, making my basic black a tad jealous.
Three months later it's still sitting in the box. In the laundry room. Alone.
Our relationship felt distant so I decided it was a girl and tried to name her. But I couldn't decide between Juniper Grace, Canella Sage, Mcintyre Clove, Tallulah Masala, and Saffron Joy.
She sits there like a fresh newborn, waiting to go home, with rookie parents gently arguing over the legacy of classic grandmothers and crunchy aunts.
Some days she appears to mock me, other days she's seems to be offering help. But I have yet to invite her into my life, for the learning curve looks steep.
So instead I steep more tea and roll my lip between my teeth, ignoring the guilt and moving on. She's cozy and I'm busy, but someday I'll make space for her in my life.
In the meantime, I make space for things I never grew up with: frozen pizza, boxed brownies and applesauce in squeezable packets. Subtle abominations for organic granola eaters from the 70s, but whatever.
Writing / Speaking / Volunteering
The whole family's eating and one out of two toilets are clean, but I can barely get a grip on this writing thing.
If I feel led to keep up a blog, comment on every comment, outline a book and write another, how am I supposed to date my husband, engage with my kids, hang with friends, file my nails and scrub grout?
I got asked to teach a seminar at a women's retreat this spring, and I'm scheduled to co-teach a class at a writers conference three weeks later.
Then our church's mom group asked me to give a talk on decluttering and organizing the same week I got my new job.
Exciting opportunities? Yes.
Fun getaways? For sure.
Overwhelming schedule? Uh-huh.
And I can't forget the decorating committee for my son's middle school dance. It's hard meeting other parents, so I thought transforming a multipurpose room and serving Flaming Cheetos to pubescent people would be a good way to get connected.
But first I need to figure out what shirts go with the only two pair of dress pants I own so I can look like I sorta know what I'm doing at work.
Makes me want to go back and read Lysa Terkeurst's book, The Best Yes one more time. Have you read it? I give it 4.75 stars and an enthusiastic thumbs up for the way it challenged me without guilting me.
Is your platter overflowing? When you can't (or shouldn't) say yes to everything, choose the next best yes and graciously say no to the rest.
Click to check it out on Amazon
Sleep
Years ago I heard a prominent Christian speaker with a ridiculously full schedule tell the audience, "People always ask me if I'm tired. I tell them of course I'm tired! I'll sleep when I get to heaven."
It got a laugh, and almost made me want to cut my ZZZs in order to get more done too, but I resisted when I read this:
Researchers at the University of Washington's Medical Sleep Center compared adult identical twins and found the one who regularly slept less got sick the most. This supports earlier research that showed when giving sleep-deprived subjects a rhinovirus they became more likely to catch a cold.
The U.S. Centers for Disease Control and Prevention recommends adults to get 7-9 hours of sleep, but 30% of the working population gets less than 6 hours per night.
I'm not trying to be an overachiever, but my desire is to tip the scales on the 9-hour side. I'm selfish about my sleep, feel terrible when I don't get enough, and will almost always say yes to more.
It's when we heal, people! It's also when the body supports learning and memory, regulates our hormones (amen), aids in lessening stress, and clears brain waste.
Even in the midst of feeling like a cuckoo working mom who is definitely not killin' it, I choose to close my peepers and let the day come to an end.
Because as we all know… it'll be there tomorrow. But if you die from lack of sleep… you won't.
The End.
Just kidding—that's a morbid way to finish.
I wish all you working moms fresh cotton candy and fluffy rainbow unicorns with a side of glitter.
All right, that's enough. Back to work.
"Give all your worries and cares to God, for he cares about you." 1 Peter 5:7 (NLT)