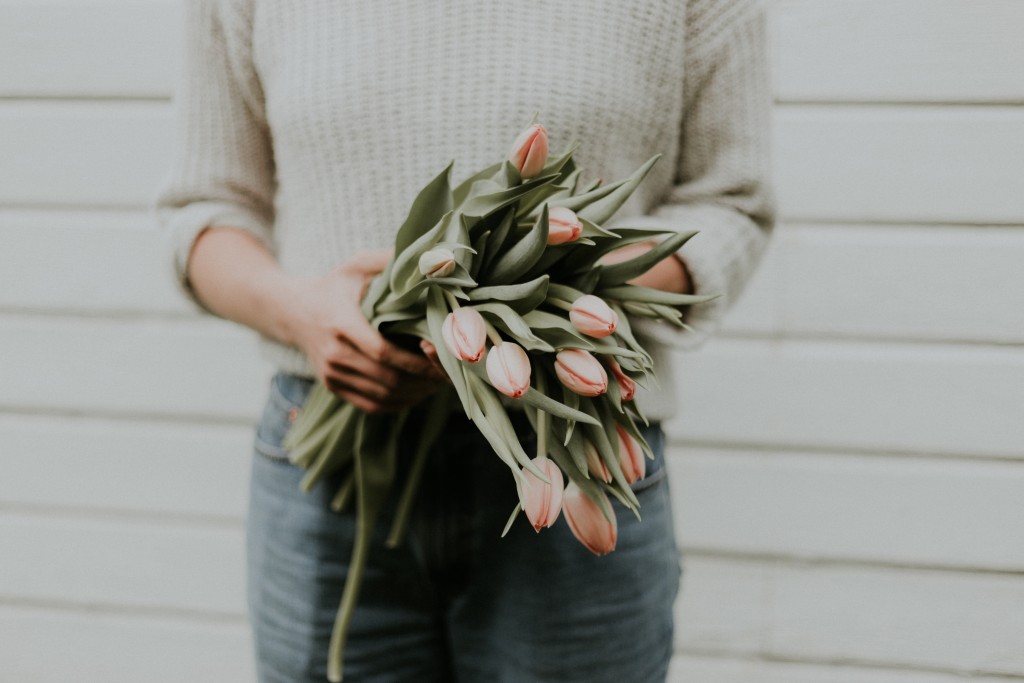 Fun Mother's Day Gift Ideas
Besides the fact that Mother's Day is definitely not canceled this year, most moms I know need a little boost. From more cooking and creativity to more discipline and boredom busters, quarantine fatigue is real, y'all.
But just because our great-grandmas might have wanted rose perfume and lace aprons doesn't mean we do.
Fun gifts to the rescue! Click the pics for the easiest shopping trip ever.
Pink Queen Women's Mama Bear Shirt
Almost 2,100 happy reviewers can't be wrong—this super cute crew neck comes in 10 colors and boasts elbow patches and pockets! Perfect for the soon-to-be mom. Or the young mom. Or the midlife mom.
*
Knock Knock Vouchers for Mom
From breakfast in bed to a "No Complaints Day," these 20 perforated coupons are the gifts that keep on giving. Twenty ways to help mom? Priceless.
*
Owl Succulent Plant Pots w/Bamboo Stand
Super cute and well made, these babies will look perfect on her desk, in the kitchen or on the patio table filled with succulents or herbs. Pots have drain holes too! Don't you love the bamboo stand? I knew it.
*
Ginsco 7-piece Succulent Planting Gardening Hand Tools Set
If the female in your life loves succulents or bonsai plants, she will love being able to pinch, poke, scoop, spray, and brush her way to plant bliss with this set. Especially if she's a detail-oriented, Type-A, Enneagram 1, perfectionist with OCD tendencies. Not that I would know….
*
Chemex Pour-Over Glass Coffeemaker
Might be time to up her coffee game to a more sleek, fun, look and feel. A smaller version of the original, this 3-cup coffeemaker is perfect for the trendy woman who loves style. Bonus: it's made of the highest quality, non-porous Borosilicate glass which will not absorb odors or chemical residues. And may her coffee be stronger than her toddlers. Amen.
*
UnBoxMe Gift Box for New Moms
This set is everything! New moms will fall in love with these trendy, stylish, helpful goodies. Includes a 100% cotton blanket, hand-poured sea salt and eucalyptus candle, mineral floral bath tea, and a BPA-free silicone pacifier clip. My granola-lovin' young mama self would have loved this!
*
Auntie's Sippy Cup
For the new or seasoned aunt, this beauty (in rose gold or mint) can handle hot or cold, is stainless steel with a BPA-free lid, and comes with a gift box, straw, and straw brush. Perfect for coffee, wine, or ice cream. Cheers!
*
Grandma's Sippy Cup
Grandma needs one too… obviously.
*
Letters to My Grandchild Novelty Book
As a 2015 Oprah's Favorite Things Pick, this paper time capsule becomes a priceless heirloom for generations to cherish. Each letter is printed with a unique prompt like…
Here is a special story about our family…
What I want you to know about me…
The best advice anyone ever gave me was…
My wishes for you are…
Perfect for the grandma-to-be, the new grandma, or the seasoned grandma to pass on their memories.
*
The Berenstain Bears: We Love Our Mom! Book
The perfect, inexpensive gift for little kids to give their mom. The classic bears are on the hunt to find the perfect Mother's Day gift to show her how much they love her. For ages 4-8. Or 40-80. Whatever.
*
Majestic Pure Dead Sea Mud Mask Infused with Lavender Oil
Over 500 people have given this goodness 4.5 stars! But more importantly, it's made in the USA, is cruelty-free and not tested on animals. Bye-bye dull impurities, hello soft and yummy.
*
Shop today to guarantee on-time shipping, and Feliz Día de la Madre!
*
Photo by Priscilla Du Preez on Unsplash