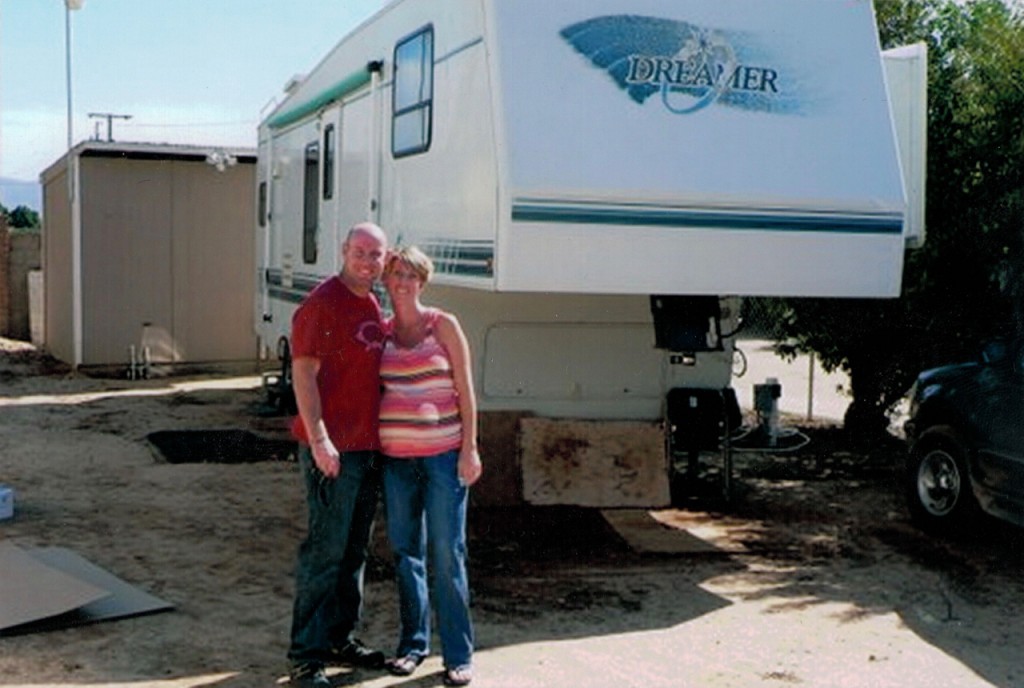 Home Sweet Trailer in Baja: Abraham's Forever Faith in My Face
I am no longer a journaler.
Journaler? That's a weird word. I engaged my pens decades ago, especially when the subject matter revolved around boys, but then I tapered.
Since then I've started and stopped more than start-stop technology in city traffic, but I just can't get into it. So now I use them as notebooks, and I'm totally fine with that. No more guilt. For years I couldn't figure out why I didn't want to journal anymore until I realized the list involved reasons I didn't want to admit.
Mix together slight perfectionism and the constant inner critic of an Enneagram one, with a full schedule and a woman who loves sleeping more than chocolate, and you've got a long list of excellent excuses.
Boyyy am I glad I saved my old journals though. Ha! When I reread some of my teenage entries from the early 90s, I'm about twenty percent embarrassed and eighty percent intrigued.
What was I thinking?
Why did I feel that way?
Did I truly think I might marry that other guy?
How can one teenager seem so insecure and confident at the same time?
Then I found an entry from 2005, right before my husband and I left behind everything familiar and moved south to Baja.
"We've gotten a few strange looks when we've told people we don't have an official place to stay in Mexico, but we're hooking up the trailer and going down anyway. It's hard not to feel foolish coming from a structured, organized country. The world advises us to create a plan. Be prepared. Have all our ducks in a row. And yet, the peace we've felt in the midst of the uncertainty has been unmistakable. I guess if it worked for Abraham…."
Abraham always moderately intrigued me, but not like he does now. He's known for his faith, yes, but all of a sudden these verses sprung new meaning as I aspired to conjure up a similar attitude.
Hebrews 11:8-9 tells of his short but powerful experience: "By faith Abraham, when called to go to a place he would later receive as his inheritance, obeyed and went, even though he did not know where he was going. By faith he made his home in the promised land like a stranger in a foreign country; he lived in tents as did Isaac and Jacob…."
He had faith.
He did not know where he was going.
He was like a stranger in a foreign country.
He lived in tents.
Sounds familiar.
We had faith.
We did not know where we were going.
We signed up to live like strangers in a foreign country.
We were about to move into our very own 21st-century tent: a 28-foot fifth-wheel.
Home Sweet Trailer
Sounds strange, but the whole process felt fairly normal. We didn't go into the unknown dragging our feet, but I couldn't pinpoint why. The faith of Abraham combined with the peace of Jesus? Maybe. After decades of tent camping, all I knew was living in a trailer sounded fun.
And it was!
For about a week.
Have you ever spent time in a trailer shower? At the time, I carried an extra 30 pounds on me, mostly protruding from my belly. Being eight months pregnant feels awkward enough when attempting normal activities. But showering in a space meant for a thin child takes longer than normal and requires the compact hot water heater to work overtime down to the last drop.
And of course, we moved there in mud season, so between sweeping six times a day and figuring out the acrobatics of climbing stairs with muddy shoes but entering with socks, the steep learning curve proved challenging for my husband and me, but even more so for our pre-schooler.
Stomp, spin, sit, untie, remove, hit 'em together, stand, enter, place 'em sole to sole. Whew.
Until he realized he forgot something outside he really needed and the process started over.
Break It Down Now
I love how my Bible's study notes break down Abraham's faith passage:
"He did not go in blind faith, but in complete confidence in God's trustworthiness."
I admire Abraham for his courage to trust God even when what he was being asked to do didn't make sense. Our plan didn't make sense either. But when it's so blatantly obvious God's moving you, the best option is to just go.
Blind faith sold half of our possessions. (hard, but yay!)
Blind faith raised financial support. (not our fave)
Blind faith started a gap year program that didn't exist. (yikes)
Blind faith hooked a trailer to our truck bumper and pointed south. (slow lane)
It also crossed an international border with no intention of returning… (until caskets)
Moved us into the land of dust and mud… (sweeping 4-evahhh)
Enrolled our little white boy in a Mexican public school… (scary)
Closed a ministry and opened a store… (rough)
And brought us back to the States. (why?)
Looking back, I find it intriguing how we had complete confidence in God's trustworthiness when we left to start the whole adventure. Up until that point, I'm fairly sure the reason I possessed such confidence was because that's what I was taught and therefore believed. I knew He would take care of us, but I hadn't truly experienced His trustworthiness.
So maybe it was just clueless confidence? Whatever.
Twelve years later, we departed Mexico with so many firsthand stories of God's trustworthiness and faithfulness I could practically write a book. (Don't hold your breath, but yes… it's in the works.)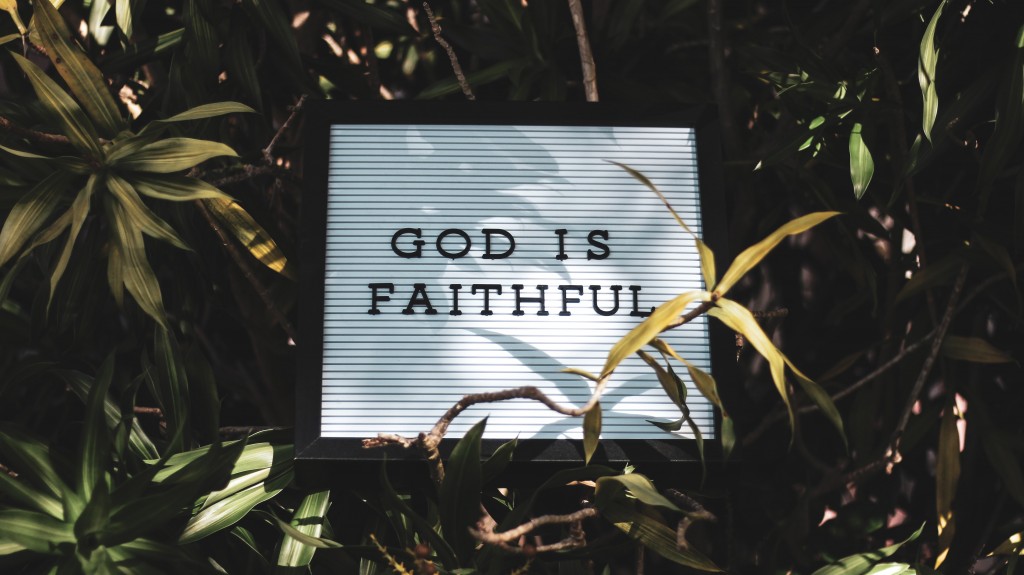 Faith Sweet Faith
You'd think with dozens of in-my-face lessons in the faith category I'd be solid and unwavering with whatever God throws my way. For the most part, my personality does lend itself to lean toward faith.
But even in the midst of writing this week, something happened that made my brain race (exhausting), kept me awake at night (unusual) and forced me to talk myself in circles (hello?) till I came back to relinquishing control and trusting God.
But don't you dare assume that just because I explained it all in one sentence meant it felt short or easy. Faith is a muscle. I'm giving it a workout again this week, and my brain knows that putting my faith in God's plan is logical. But after a dozen years of cross-cultural events and disappointments that caught us surprised and left us confused, my heart now knows to trust and wait, even with gritted teeth.
The faith account of Abraham will always be with me. His example, along with others in the Bible, reminds me to calm down and look up, even if it seems to take forever and a day.
Ooo… I've got an idea. As tempting as it feels after last year's disaster, let's not put our faith in 2021. It is, after all, a tiny group of silent numbers with zero power. And since most of us already know the only One who can actually help us, I'll refrain from giving you the spelled-out Sunday School challenge at this point.
You're welcome.
But if God asks you to move away and live in a trailer (we know three families who currently are), I would highly recommend you just say yes.
The faith stories you'll have on the other side will no doubt tone your muscles real nice, just in time for swimsuit season.
Have you had an Abraham moment? A trailer moment? Tell me your faith story in the comments!