When You Don't Wanna Bloom Where You're Planted
When the Mary Englebreit craze invaded 1996, I joined millions of other fans and hung her calendar on my wall. I liked her one-two faith punch:
"Everything is a risk. What if it doesn't work out?" 
"Oh—but what if it does?"
Over the years my floral style changed, but I now see that she produces black and white art, and her sayings/phrases are clever with a side of sass.
For example, you'll find these on some of her recent cards:
"When you thought everything would be easy peasy lemon squeezy, but it's actually difficult, difficult, lemon difficult."
"When life shuts a door, open it again. It's a door. That's how it works."
"Yeah, that happened. Now, move on."
"If life doesn't also hand you sugar and water, your lemonade is going to suck."
But one of her first and most famous pieces simply said, "Bloom where you're planted."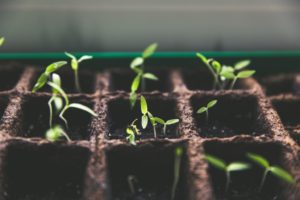 Photo by Markus Spiske on Unsplash
Easy advice to receive when you love where you live. Not so much when you're confused about how you ended up back in suburbia with matching stucco houses, six-lane freeways, and The Joneses.
It's not that I don't want to bloom where I am. I do.  
But I think I had some warped view that if God moved us out of Baja, the next location would be somewhere more challenging. Or exotic. Or difficult.
I didn't desire a black mamba in the yard, brown recluse sightings, or more cockroaches in my kitchen… just somewhere a little more missionary-like. Returning to Southern California felt like a step backward with a side of failure.
"The Temecula Valley is a huge mission field!"
"There are 149 churches on Yelp. Just pick one and jump in!"
"You can be a missionary anywhere, Carrie."
Yes, I know. Thank you. 
Transition
We have now been back for a year. New schools, a new job, and two moves in six months got us tired but grateful.
Outward-focused, thoughtful people always ask the same question: "How has your transition been?"
To which I always give the same answers: 
"The boys have been great."
"Doug is way better than he was in the fall."
"I still feel funky."
After living, eating, breathing, sleeping 24/7 ministry for 12 years, moving back into a track house and just going to church on Sundays felt… anti-climactic. Where should I serve? How will I fit into a new ministry?
But since it was so obvious that God wanted us here, I knew I had to choose to jump in. My dumb attitude kept me from wanting to bloom, but I could at least fertilize the soil where I had been planted. 
After joining one of those 149 churches and finding a home group, I started pursuing our neighbors. If you read I Met 19 New Neighbors! It Was Weird, you know what I mean when I say my mission field starts on the other side of my front door.
So does yours.
Our Year
Wrapping up 12 years in one town took us from the last ortho visit,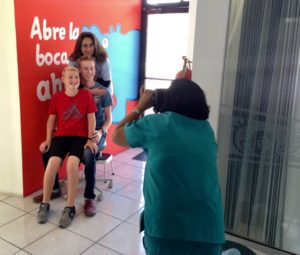 …to some final walks in our valley: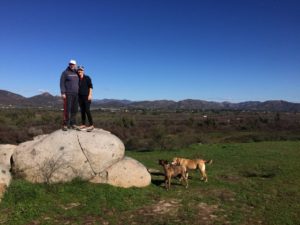 And then we came to July 2017 and the last night in our old house: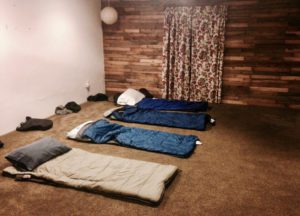 It felt strange, and sad, and weird. At least the carpet was soft.
But high school football games got us back in the groove:
Living near the cousin tribe did too: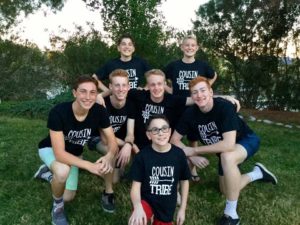 Three weeks into our new rental and we were told we had to move again. Out to model homes we went, looking for ideas and finding ridiculously large showers with bathtubs inside. Really? Please take me back to my double-wide.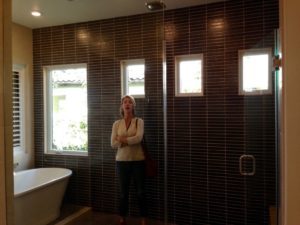 Four months later we found it—the perfect house for our family, minus the unfortunate rose-colored garage.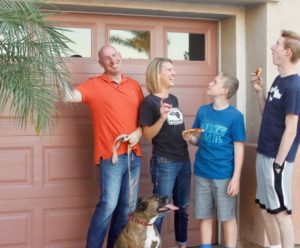 Photo cred: Stevi Conner
So we signed half a tree worth of papers and told the boys to jump off the soon-to-be-torn-out wall. Woohoo–welcome to being back in debt!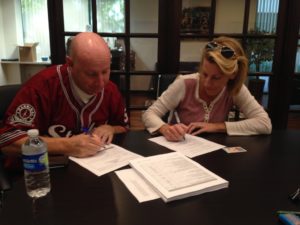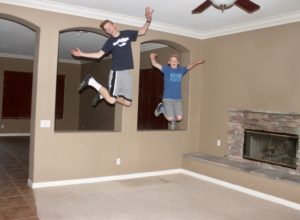 Then we ripped out old, nasty carpet and invited a bunch of friends to come sign our floors before the new cush went down: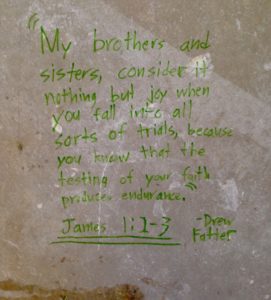 Good thing we brought our washing-machine-drum-turned-fire-pit from Porvenir. Can't imagine s'mores without it. After sitting around it with hundreds and hundreds of students over the years, you can call it ghetto—we call it glorious.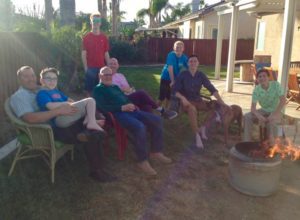 Old friends welcomed us back with creative gifts…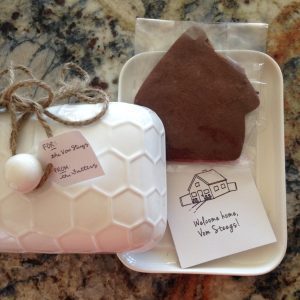 while our boys slowly became more comfortable in their new digs. #wallflowers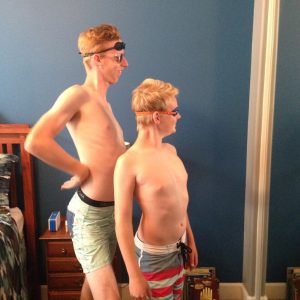 Sometimes my heart sinks when I realize one son is losing bits of his Español. But when I found "Mayonesa" on my shopping list because he can't spell mayonnaise, my smile returned.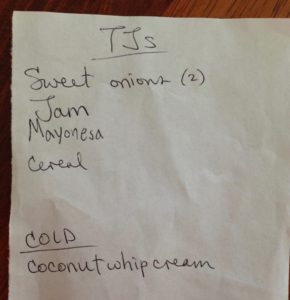 Onward & Upward
After we threw our first-annual 4th of July block party,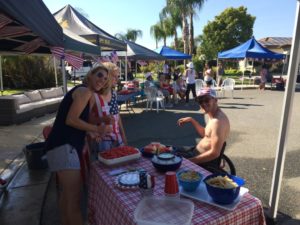 …I found an old sticker sign I bought years ago and never used. Perfect reminder for me: Welcome any and all, Carrie. You have no idea how God is going to use this home.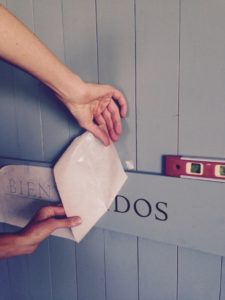 Sometimes I miss gigantic puddles that span the width of the road: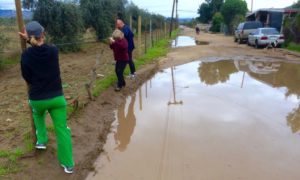 Photo cred: Mike Sollom
Sometimes I miss living in close community and listening to 90 students and staff sing worship songs under a circus tent in the dirt: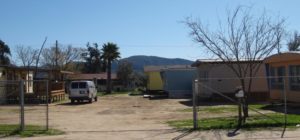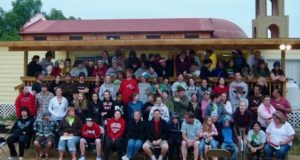 Sometimes I miss being able to drive our dune buggy out the driveway and down to the riverbed: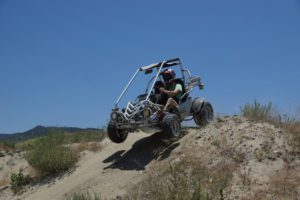 And sometimes I miss herding cattle out of our yard: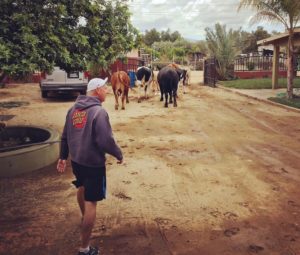 But then I remember the wise words from Dr. Seuss: 
"Don't cry because it's over, smile because it happened."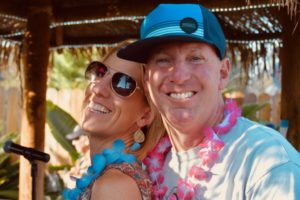 Photo cred: Sharon Gollaher
I re-read this about six times, choked up a bit, and am choosing to move on.
This is where God planted us. This is where I will bloom.
Have you bloomed where you've been planted? If not–join me in the journey. It sure ain't over, amigos!