My 2018 Favorite Christmas Gift Ideas
I couldn't find a "Favorite Things" list for normal people with normal money, so I made my own.
Unlike Oprah, my favorite gifts for Christmas don't cost the same as a car payment or mortgage. Grouped from the five-dollar range to a fifty-dollar max, I did all the scouring so all you have to do is the clicking!
To ring in the season, here are my faves….
Gimme $5!
1. Ginsco 7-pc Succulent Transplanting Minature Fairy Garde Planting Gardening Hand Tools Set
The tiny tools with the giant name, perfect for the succulent addict. I gave these to my sister last year and they're so stinkin' cute. Don't hesitate… propagate! 
2. Ninja Outdoorsman 11-in-1 Stainless Steel Credit Card Pocket-Sized Survival Multi Tool
The name says it all. Give one to an adventurous guy and feel confident about calling him MacGyver. Any adventurous girl can use it too, but you'll have to call her Addison Timlin.
3. Wine Away Red Wine Stain Remover
Got some clutzy friends with or without sippy sippy? Their white shirts will thank you when you whip this out.
Featured in Good Housekeeping, Food & Wine, Today Show, Rachael Ray, Washington Post, Architectural Digest, InStyle, and many other nationally recognized mags. Also works on coffee, blood, ink, fruit punch, sauces,  pet accidents and red medicine stains!
$10-ish
1. Everybody, Always: Becoming Love in a World Full of Setbacks and Difficult People by Bob Goff
If you've never wrestled with setbacks or difficult people, don't read this. I finished this page-turner a couple weeks ago and felt challenged in a whole new way. Perfect follow-up to his first book, Love Does.
2. Just Crunch Anti-Soggy Cereal Bowl
Pretty much the most popular bowl on Amazon, this thing keeps cereal fresh and crunchy while you eat! Also perfect for yogurt and berries, ice cream and toppings, chips and salsa, fries and ketchup… shall I go on? And of course, it's BPA-free.
3. Taco Socks
What else would one wear on Taco Tuesday? These are the women's version, but they also have them for men. Click to see all the other food and animal options.
4. EOS Lip Balm Stick Pack
Love the balm but don't love the ball? These sticks will fit perfectly in your purse, your pocket, and somebody's stocking. Plus, pomegranate raspberry, vanilla bean, and sweet mint? Good garlands! Lick if you must. 
5. Merry Christmas Retro Red Truck Pillow Cover
Do you have a sad/ugly/pathetic/worn 18″x18" pillow? This is a perfect replacement cover! They also have eight other awesome covers to pick from if Christmas isn't your thing. This is on my Amazon wishlist!
$Fifteen–Not Obscene
1. Truff Hot Sauce
With black truffle from Northern Italy, organic agave nectar from Jalisco, Mexico (hollah!), and a hint of organic cumin, this is not your uncle Bill's hot sauce. Plus, it's gluten-free, preservative-free and vegan so you can slather it on your kale or seaweed, guilt-free. 
2. Set of 7 Hexagon-Shaped Ceramic Succulent Planters with Bamboo Tray
I love this beehive-inspired look so I put it on my wish list too. Perfect for succulents, cacti, herbs or any small plant. 

3. 50 Photo Clips String Lights Holder
Most strings only have 20 or 30 clips—this one will help you display all your Christmas cards/photos in one place! Whether you string it down the hall or zig-zag it across your wall, make sure to tell the teen in your life it's "lit."
4. Girl, Wash Your Face, by Rachel Hollis
With rave reviews on Amazon and a New York Times Bestseller, her subtitle says it all: Stop believing the lies about who you are so you can become who you were meant to be.
5. Stainless Steel Reusable Straw Set
No need to be a millennial to love these. Eco-friendly, travel-friendly, and anti-choking-friendly. Because friends don't let friends accidentally ingest paper straw bits.
25 Bucks
1. Pudus Slipper Socks with Grippers
Don't you dare call them just socks. Featured on shows like Good Morning America, Oprah's Favorite Things, Rachel Ray, and dozens more, you know they're ridiculously cozy and fully legit. And… they have 74 different patterns and colors! (Yes, I counted for you.)
Perfect for the person who's hard to shop for. And the person who's always cold.
2. bago Packing Cubes 10-Piece Set in 12 Colors
Know someone who travels more than never? They need these. No more exploding suitcases and "Where the heck did I put my skivvies?!" when they arrive. 
Use the largest bag as a laundry bag so there's no separating back at home. Straight into the washer you go!
3. YETI Rambler 14-oz Stainless Steel Vacuum Insulated Mug with Lid
Have a camper, boater, hunter or hiker in your life? Believe me–this is what they want. It claims to be the toughest, most over-engineered camp mug out there.
Duracoat color = no peeling, scratching or fading. Double-wall vacuum insulation = hot stays hot, cold stays cold. No sweat design = dry hands. Eight colors to pick from, but the navy and brick red are my faves.
I Grant You $50
2019 Anchored Press Devotional Calendar Planner
This last one isn't on Amazon, but when you have an editor friend who throws your name into the hat to be a guest author, you say yes!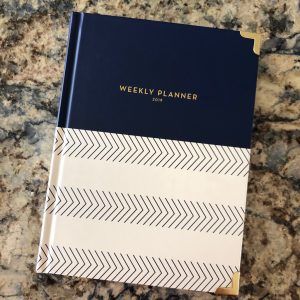 Isn't it purdy? With literally three books in one, this thing will get even the most distracted, organizationally-challenged woman right on track. It even features a weekly page for dinner plans, to-do lists, intentional goals, and prayer requests.
This beauty comes as a daily planner or weekly planner with three color and design options, in spiral bound or lay-flat binding and gold corner protectors.
I'm stoked to be a part of the 2019 edition and hope you love this keepsake too!
Click here to see the Anchored Press Devotional Planner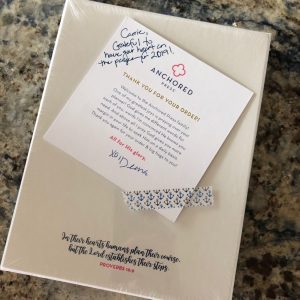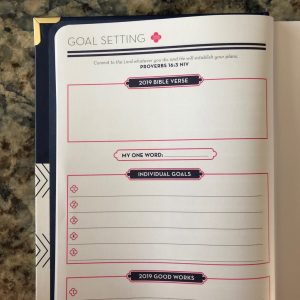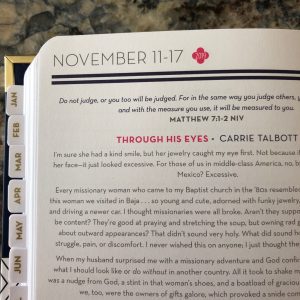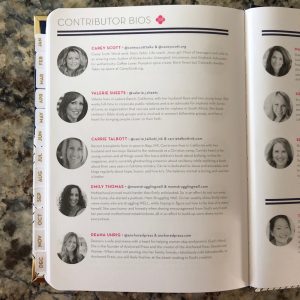 If I had my own TV show and a fat paycheck I'd be yelling, "You get a car! And you get a car!" to you and all your friends. But I don't so I won't.
Instead, I'll end with this super inspirational and religious quote:
This Christmas, may your family be functional and your batteries be included.
Do you know someone who could use a little shopping help? Pass this on and ease their stress.
What did I miss? Do you have a fun Christmas gift idea? Help us out by sharing in the comments!
Happy shopping, amigos.