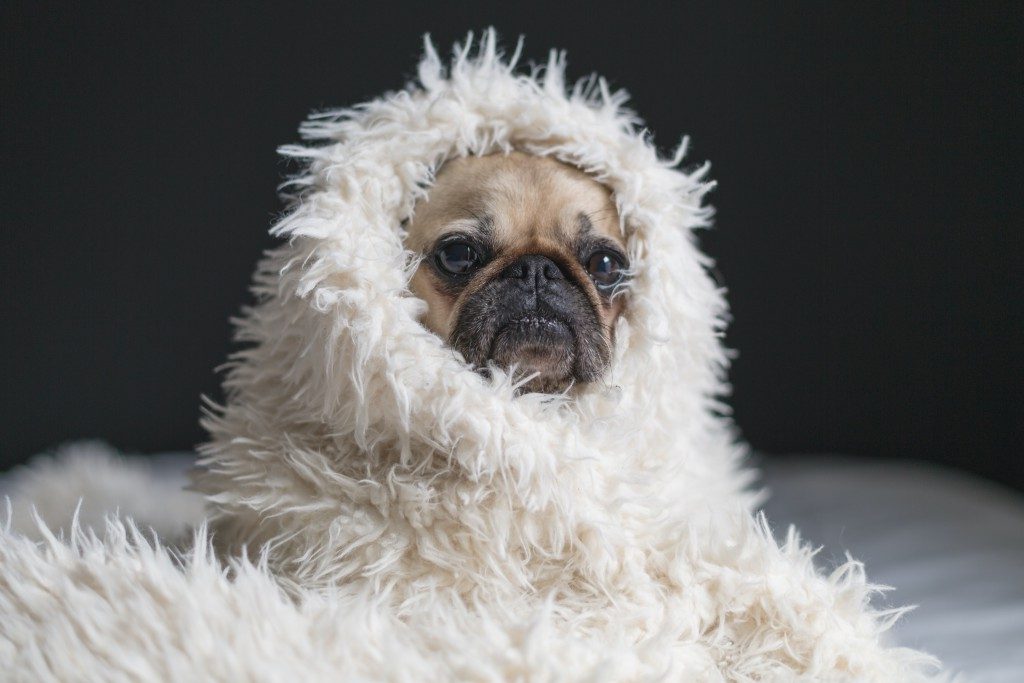 Sunday Night Sadness: 8 Ways I Prepare to Beat the Monday Morning Blues
I assumed it was just me. Then a friend commented how she doesn't enjoy Sunday evenings because it's like the fun party she knows is coming to an end. Her mind vacillates between enjoying the evening and dreading the next morning filled with work, chores, errands, and crazy.
Coming in the door from church always gets my brain playing tug-o-war too. But I get giddy when I remember how Sunday is the only day of the week I read, watch something, and nap with zero guilt. If that sounds impossible to implement in your life, believe me… I wasn't always this way.
For a Type-A human with a strong "keep moving" inner voice and workaholic tendencies, slowing down to do a whole bunch of nothin' sounded borderline illegal. On vacation, fine. At home, no.
Now Sunday afternoons feel relaxing. That didn't happen overnight though. Here are the eight ways I usually beat the Sunday Night Sadness:
1. No Cooking
If you love cooking on Sundays, knock yourself out. I don't. But if I did, I'd copy my dad's example from the '80s and make waffles every Sunday night for dinner.
Leftovers – Cooking plenty during the week comes in handy when we get to the weekend. Sunday smorgasbord style works every time.
Takeout – Picking up food someone else prepared and bringing it to our casa always feels like a treat. Having it delivered though? That's a whole other level of joy. I only do this a few times a year, but when I'm out working late or Uber Eats is running a sweet deal… totally worth it.
OYO – Whether they admit it or not, most teenagers are perfectly capable of foraging for their own food. In the woods, no. In your pantry and fridge, yes. If you're the regular meal-maker in your home, taking a break so the next generation can learn to boil water is an idea worth exploring. Believe me, they'll figure it out when they get hungry enough.
2. Play it Again, Sam
Now in my late 40s, I'm still amazed how music can usher me in multiple directions. Here are some recommendations for your Sunday afternoons based on your household vibe:
Have a smart speaker? Just ask it to play your favorite genre.
Is your home chaotic? Find something c-a-l-m. Mellow worship, acoustic guitar, or quiet piano tunes can all take the room down a notch.
Working full-time? With all the hours spent talking, listening, and deciding, purely instrumental music might be your ticket. I choose guitar or piano, but if you're craving the recorder or accordion, peace be with you.
Feeling bored? I can't imagine being bored at this point in my life, but if that's you, combat it with a twist on your normal tunes. Pick a song you know and love and then look it up in another language. It's so cool to hear the same sound with new lyrics. Next level: learn it in the new language and impress yourself for days.
Are you re-TIRED? Instead of napping all afternoon, pick music that puts the pep back in your step. Need some Elvis? Aretha Franklin? CCR? Fleetwood Mac? Jackson 5? Find it! Play it! Dance to it!
3. Reading
I bounce between books, magazines, and sometimes brain puzzles. Of course reading is key for every brain, but as a writer, I know I need to make it more of a priority.
Ready to mix up your locale a bit? Here are some reading places to consider:
In the car – so no one can find you.
In the guest room – so you can enjoy a clean space.
In a hammock with a pillow – because fresh air is underrated.
Propped in bed – so you can roll over when the nap monster strikes.
4. Sip, Sip, Sigh
Pausing to sip coffee, tea or chai can help usher in a calm afternoon of relaxation. Grabbing a favorite mug and sitting down to enjoy it feels much nicer than taking a thermos on the run.
I'm not a fan of microwaving my drink when it turns warm though. If you're the same, get yourself one of these bad boys:
I thought it was an old-school thing since my dad used one in his office two decades ago, but I love it. Above is a basic off/on style for only twelve bucks. If you want a better one with three temperature settings and automatic shut-off, go for this:
5. Treat Time
Surely I'm not the only one who gets a sweet tooth after dinner. Instead of reaching for processed sugar, I keep no-bake energy balls on hand. Made with any kind of nut butter (almond, peanut, cashew, sunflower, macadamia), these little guys make a great alternative to regular sweets.
Just Google "Energy Balls" or "Protein Balls" and you'll be on your way!
6. ET Phone Home
Remember Sundays of old when we uncoiled the house phone, grabbed a chair and called a family member or friend? Growing up, Sundays meant a grandparent might call. Yes, texting is faster, but we definitely don't feel the same connection as when we hear a human voice.
7. Jacuzzi or Massage
Don't have access to one? Choose the other. For years I labeled massages as luxuries, but there's a foot massage place a mile away that's only $30 for an hour of bliss. With arthritis in my spine and an organizing business that keeps me on my feet, massages became medicine.
8. TV Show or Movie
Watching something on Sunday evenings is a fun way to cap the weekend. I know we're behind, but my husband and I are working our way through The Crown and Designated Survivor right now. Don't tell me what happens!
How do you spend your Sundays? Tell me in the comments; I respond to them all.
In case you missed my last post:
Two Cops & a Black Eye: Our Up Close & Personal Encounter with Abuse