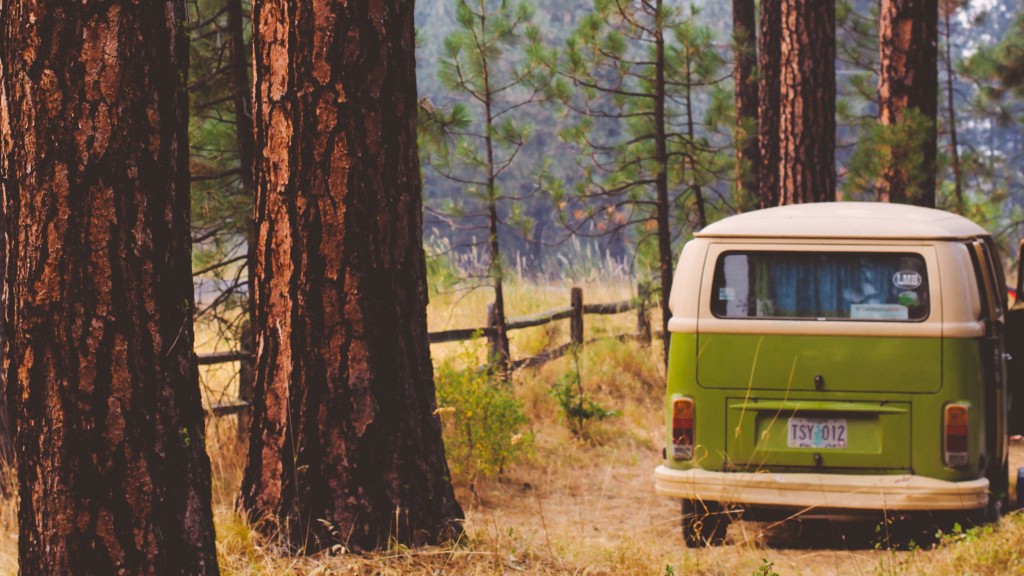 Summer Road Trip Time: Fun Games & Helpful Gadgets You Need in Your Car for Your Vacation This Month
Love 'em or hate 'em, chances are you've been on a few road trips. Mine have morphed over the years, as I'm sure yours have too.
1970s: I played on the dashboard and bounced on my mom's lap.
1980s: My sister and I slept on a makeshift bed in the back without seatbelts. Santa Cruz to Seattle every year felt long but comfy!
1990s: My husband and I drove 445 miles all night to avoid traffic and heat. It worked, but we arrived exhausted and voted to never do that again.
2000s: Our family made countless trips between Baja and California, sometimes waiting at the border for hourrrrrrrrs.
2 weeks ago: I headed north with a friend on a 8-hour trip to Mount Hermon where our oldest sons are working this summer. But we had rad snacks and plenty to talk about, so don't feel sorry for us.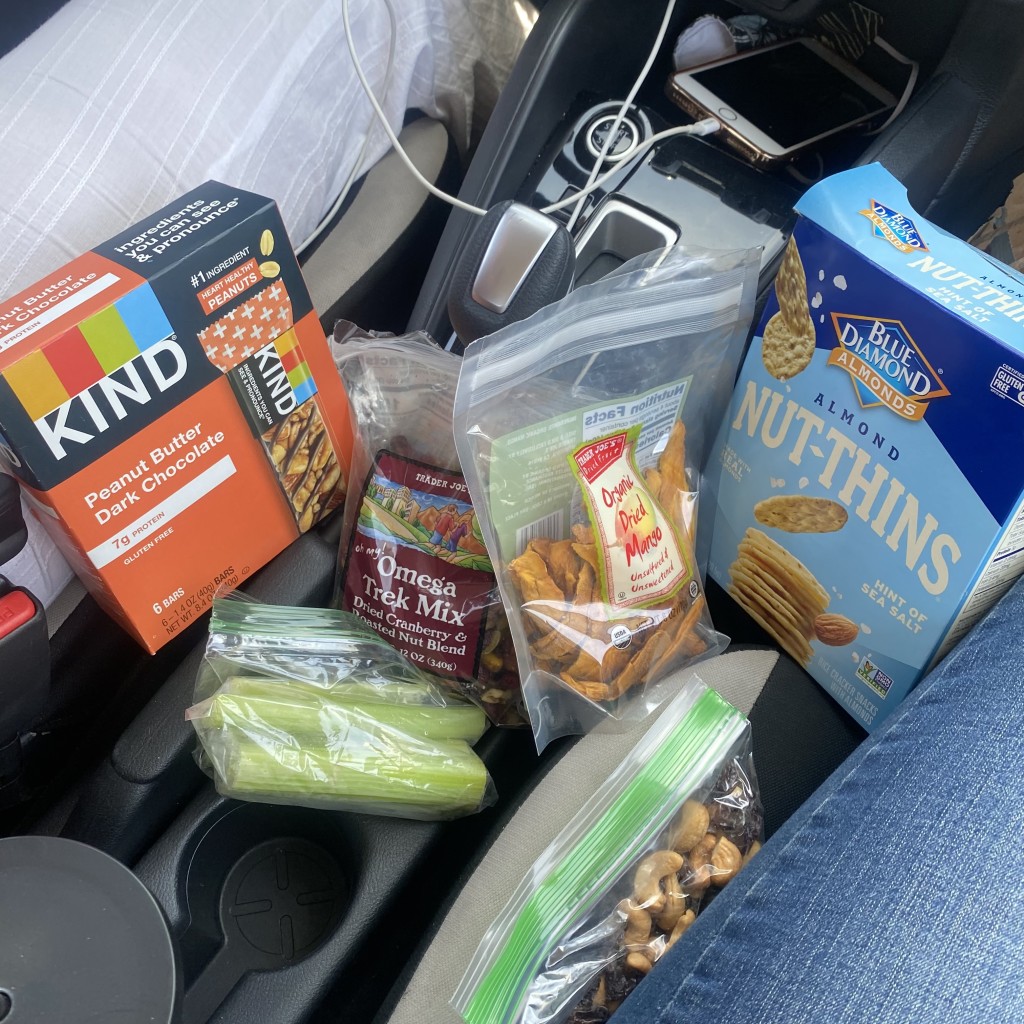 I love my friends' stories too! One switched driving duties with his dad while flying down the freeway in a motorhome, and another friend made an entire taco salad while she rode in the passenger seat.
I also took a trip with a friend who surprised me with a charcuterie board on the middle console.
Even if you're only driving a couple hours this summer (#gas), here are a few items that could take your trip from boring to fun. Or at least inconvenient to awesome.
All of these are on Amazon, all have free shipping with Prime, and they all have great reviews. Because you know I wouldn't steer you wrong.
Haha—steer.
1. Traveling with Kids or Grandkids:
Lusso Gear Kids Travel Tray with Dry Erase Board, No-Drop Tablet Holder, Lap Desk, Cup Holder, Toddler Toy Storage
Almost 14,000 parents have given this 4 ½ stars, so you know it's gotta be great. Comes in five different colors and fits regular car seats, booster seats and airplane seats too.
Bloobloomax Wrist Rattles Foot Finder Rattle Sock
These are non-toxic and washable, and babies who can't yet remove socks or velcro bracelets will most likely be occupied for hours. Or at least dozens of minutes.
Regal Games Original Assorted Auto and Interstate Travel Bingo Cards
I'm a big fan of less batteries in our lives, so here's a way to take your kids back to the good old days with finger slides. Four reusable Bingo cards provide hours of entertainment while your niños look out the windows (shock) and search for horses, moving trucks, rivers, silos, police cars, etc.
Coogam Wooden Hexagon Puzzle for Kids Adults – Shape Pattern Block Tangram Brain Teaser Toy Geometry Logic IQ Game STEM Montessori
I love wooden games! No need to tell them it's educational. This rad puzzle will have them using their brains to fit the pieces and solve the challenge in 60 different ways.
2. Traveling with Teens:
Let's be real—most teens would probably rather have their faces glued to their phones for all 23 hours of a road trip, but for those who don't…
Shotgun! – The Hilarious Family Card Game for Road Trips
It gets them talking, keeps them busy, and everyone's bound to learn something about each other. Perfect for airplanes too.
3-in-1 Lightning to 3.5mm Jack Headphone Splitter
You or your teen/kid/spouse want to listen to the same songs/podcasts/audiobooks? Now y'all can with this splitter. Compatible with the last ten iPhones and all the iPads, this small adapter lets you charge, share and listen all at the same time.
Road Trip Travel Journal: 8×10 Travel Journal with Prompts for Writing and Blank Pages for Sketches, Photos
Know a teen who loves to write? This journal has page prompts to capture events, dates, places, best things of the day, ratings and highlights. They can also list all their trips and plan the next one.
3. Traveling with Pets:
MalsiPree Dog Water Bottle, Leak Proof Portable Puppy Water Dispenser
This thing is so rad for so many reasons:
Leak proof
One-hand operation
No water waste! Unused water goes back into the container by pressing the water key.
Over 26,800 people gave this bad boy five stars
Comes in turquoise/teal or pink
4. Essentials for Every Car, Camper & Boat:
THISWORX Car Vacuum Cleaner – Portable, High Power, Mini Handheld Vacuum w/ 3 Attachments, 16 Ft Cord & Bag – 12v
Almost 220,000 car owners love this thing, but you don't have to have toddlers and Cheerios to want/need it. Comes in black or white and has a 16-foot cord that plugs into your cigarette lighter, so you never have to worry about it being charged or if you have batteries. With a travel case and multiple attachments, it's great for trailers and boats too!
Wonderful Pistachios 110 Calorie Pack Assortment
The perfect snack for a long road trip because these beauties with shells slow down the eating process. Keeps your kids' hands busy while giving them a protein-packed snack. Comes with three flavors and a bonus bag of sunflower seeds. Don't ask me why—I just report the facts.
HOTOR Car Trash Can with Lid and Storage Pockets, 100% Leak-Proof Car Organizer
With a waterproof lining and eight colors to choose from, this helpful buddy boasts 23,000 fantastic ratings. Know why you need a car trash can? Because nobody knows what to do with an apple core in traffic. Your floor boards will thank you.
Car Emergency Roadside Tool Kit with Jumper Cables, Shovel, First Aid Kit, Vest and More
I've carried a first aid kit in my trunk for years, but I don't want to be the helpless one on the side of the road in a true emergency. This organized roadside bag full of tools and gadgets makes being prepared look good. Great gift for a new driver or grad too. And yes… I just put one in my Amazon cart.
BESTEK 300W Power Inverter DC 12V to 110V AC Car Inverter with 4.2A Dual USB Car Adapter
Those numbers don't mean much to me either, but think of it this way: If you're road-trippin' to a wedding or family reunion, now you can charge your laptop and phone while your daughter curls or straightens her hair in the backseat. Perfect for glamping too.
That's all for now, amiga/o. Tell me in the comments below which of these intrigue you. Are you buying something for yourself or as a gift? Adding something to your wishlist?