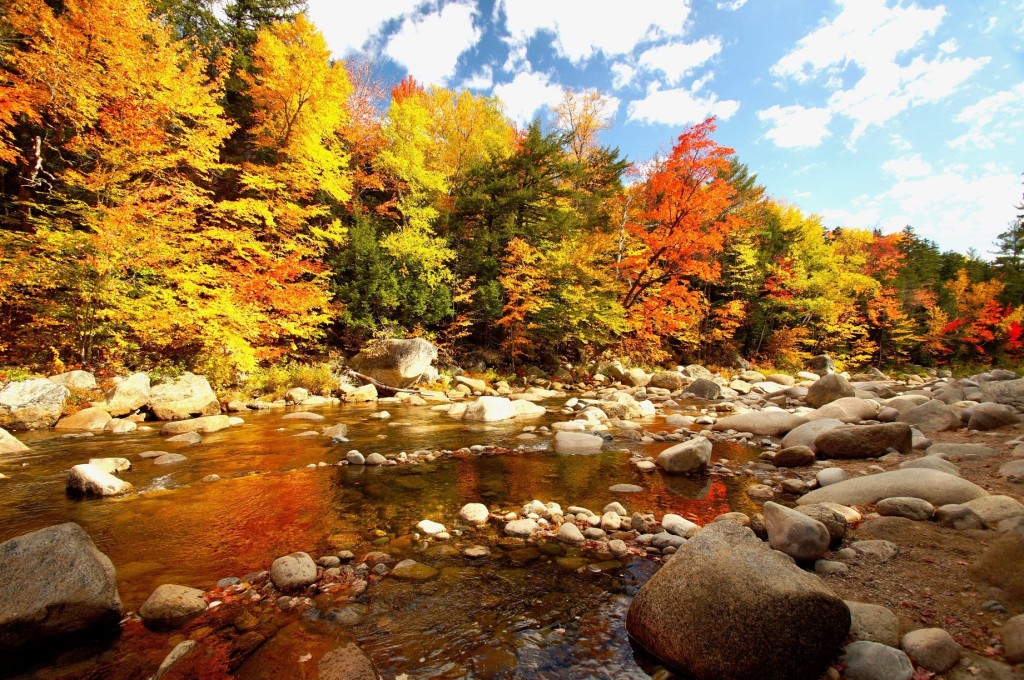 Leaves Turning 80: New Season, Old Skin, and an Organized Dental Office
My before-and-after title works better if you're a Wheel of Fortune fan, I know. Lucky for me, my dad is a lifer.
I grew up with the sound of an audience clapping and the tick, tick, ticking wheel coming from my parents' room… Every. Single. Week night. The memory sits permanently nestled in my hippocampus with no plans of vacating the premises.
Like, ever.
Faithful as a sunset, the 7:00 show always caused a tug in my soul. Do homework or solve a puzzle with my dad? I didn't love the show, per se, but the before-and-after category always sucked me in.
See what I'm doing here? Turning leaves, Vanna turning letters and numbers, celebrating a big number…. Stay with me.
Leaves Turning
Faithful as the seasons, most fall leaves die, detach, and drift like clockwork.
Well, not in our town, but hopefully in yours. Our area usually welcomes the first week of October in the 90˚-95˚ range. Bleh.
So our leaves haven't exactly started turning or falling yet, but hopefully they'll consider gracing us with their beauty by Thanksgiving. Our friends in the Northeast have the most spectacular tree colors!
Ahhh… Boston in the fall. Have you been? Someday I'll get there.
I'm thinking about the changing of seasons and the way things turn for the better.
All the desert people? Sick of the heat and ready for the local thermostat to turn cooler.
All the pumpkin spice people? Tired of fruit and ready to turn toward gourds and squash and everything orange.
All the pale people? Ready to come out from under their hats and turn toward the clouds.
Turning 80
A couple weeks ago my dad entered the octogenarian club. I have no idea if that's really a club, but if it is, he could now qualify as their youngest member.
I recently read an unofficial study that said older Americans like to be called "mature adults" way more than "golden agers."
So my mature father has now finished eight decades. Why do the decade beginnings always sound so weird? I'm not saying 80 is old, but it just sounds weird.
Ok, maybe it's a little old, but we are grateful for his years on this earth.
Yes it is and yes it does.
So my husband and I took my mature parents out to dinner to celebrate my dad's big day, and this yummy Santa Barbara restaurant did not disappoint.
What Else is Turning?
Besides leaves and my dad's age? My epidermis. Are you getting yours checked every year? You definitely should. We've had friends die from skin cancer, so my husband and I waltz ourselves right into that office every fall.
Separately of course. Getting moles checked together lands somewhere between quirky and bizarro for me. This ain't no couples massage, buddy.
My dermatologist lady seemed sweet and gentle, but then proceeded to freeze the H-E-double-hockey-sticks out of my right temple. Yowza!
This was the second pre-cancerous spot on my face, so the next time you see me in the sun, feel free to unapologetically shove me into the shade.
Say Queso!
My organizing resume is also turning to include a dental office by the sea! It's a huge job in tight quarters, but so far so great. I just finished day two, and will probably be going back once a week for at least a month.
I'll be posting pics and video on social media soon, but here's a sneak peak for you, my faithful reader: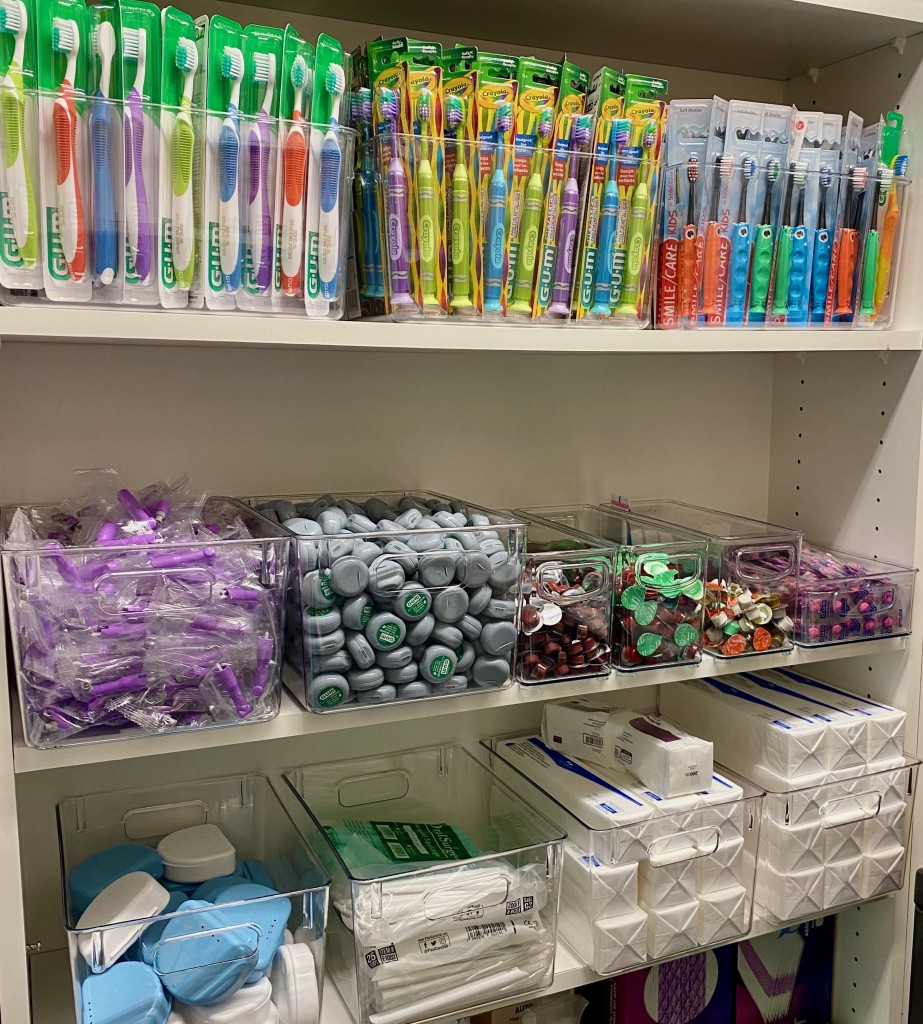 I never thought organizing fluoride, gauze, and floss would bring this much satisfaction, but wow! Of course the Invisalign trays and colorful brushes take it up a notch too.
The women in the office are so kind and accommodating. I pile product sky high and take over their whole break room and they just keep smiling. Of course they get paid to smile, but the point is, they know my mess will be worth it.
I'm making their work lives better by turning their supply closets and work areas into functional spaces that flow.
Did I mention I found a teeth mold in a fancy, satin, engraved box? Could'a been a famous person, I guess. Funny how dental bibs and alginate molds level the playing field.
Nighty Night
Between working at the school full-time and driving over an hour each way to organize dental supplies each week, I'm fried. My social life may not be firing on all cylinders right now, but I'm okay with that. My pillow and I have a special bond that cannot be broken.
So I'm turning in.
This random blog post has been brought to you by watermelon black tea, a 9 pm power nap, and a strong desire to make pumpkin energy bites. (recipe link below)
What's turning in your life right now? Hopefully it's something for the better, but if not, remember… it's just a season.
Feliz Fall, Y'all.