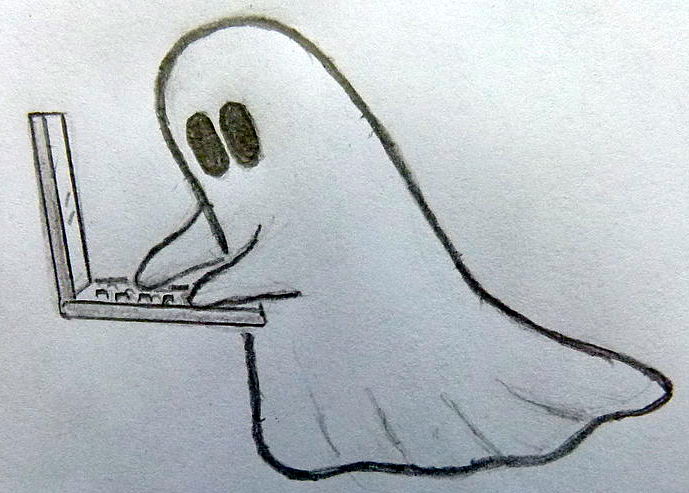 Not Your Grandma's Kind of Ghost: Writing and Editing for Someone Else
We stood in the aisles of the gigantic dining room, huddled in a loose swarm, chatting and anticipating the afternoon. Ropes course? Zip lines? Creek walk? Yes.
Two groups of friends from the Temecula Valley were all at Mount Hermon's family camp together but had never met, so a common friend did the introductions.
"Carrie, this is Becky… and Mike."
"Hi, nice to meet you."
"They're the ones with triplets."
My eyebrows shot north without warning and I smiled. "Ohh… I've heard about you guys. Have you been here before?"
"Nope," said Becky. "First time. We actually don't know why we're here. God told us to come so we came."
Never heard something like that about family campers before, but I admired their obedience. They seemed kind and their story interesting, but we were all with different friends so we said adios and went our separate ways.
I had no idea they were about to change the trajectory of my next few years.
Well, I'm a Writer
Two days later my friend and I bumped into Mike and Becky again. Since I'm always intrigued by multiples, I couldn't help but ask the obvious. "So how did you do it? Did you have a lot of help?"
Awe and amazement turned to shock and sadness as their triplet story turned into their grief story.
"Not much. Taking care of them wasn't the hard part though. Our four-year-old, Ethan, died when the triplets were three months old. And a few years before that, Mike had stage-four, terminal cancer with a five percent chance of survival."
Thoughts swirled.
What? How are they still married? They lost a son, but they both seem like they have joy. And Mike survived? Wow—they should write a book about this. 
Becky continued with an organ-donation story that made all of our eyes watery, which led me to ask what they had probably already been asked 223 times.
"Have you ever thought about writing a book?"
"Yes, but I'm not a writer. I've always known God wants me to get this story out, but I don't know how. It's been twelve years and I've only written a few pages."
Faster than I could catch the words and shove them back in my mouth, they exited like a butterfly in slow motion. "Well, I'm a writer."
Oh, nice one, Carrie. You can barely keep up with kids, chores, cooking, a bible study and a blog. You think you can write book? For adults? This is not rhyming for children. 
"You are?"
"Yes, and your story is fascinating but I've never ghostwritten a book before. I have contacts in the writing world though."
"Okay, if you can't do it, can you point me in the direction of someone who could?"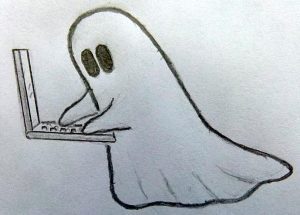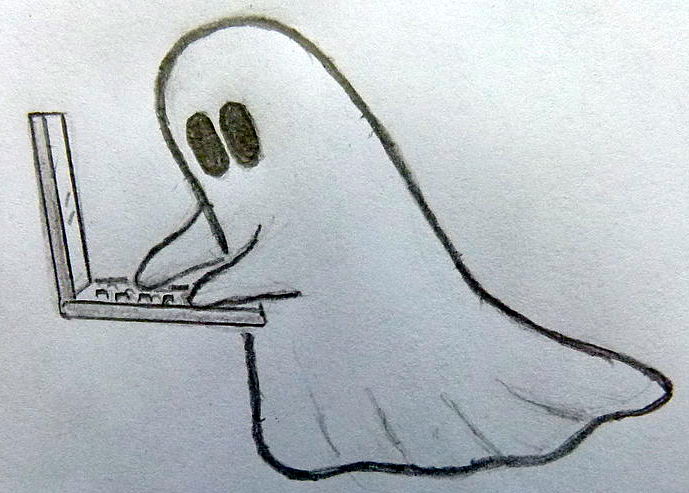 Then She Told Me How They Got to Camp 
"Eight weeks ago I sat in church and God told me to go to family camp. I didn't know why or where, so I texted my friend to ask where they went every summer. She said Mount Hermon."
Her friend wrote back with bad news. "Unfortunately you won't be able to get into Week 6 when we're going. It's been full and wait-listed for months."
Becky didn't mind going to a different week so she jumped on the website, scrolled past the sold out weeks, and put Week 9 in her cart. Right before clicking "Purchase," she felt God telling her to stop.
"I didn't get it. I knew I clearly heard him telling us to go to family camp, and now he told me no. I hit 'back' on my browser about eight times and landed on Week 6 again. Except this time the button shown green. And so did the next one. And the next. Then it asked for my deposit. I was pretty positive it was a computer glitch, but I kept clicking through to see what would happen."
"Congratulations! You are registered for Week 6."
"It seemed obvious God wanted us here this week, but we still don't know why."
On Friday we ate lunch together and Becky started out with another God-incidence.
"When Mike and I walked toward you the other day I felt God tell me, 'She's the one who's going to write your book.'"
I almost choked on my salad. "Really? Wow."
"Yeah. No pressure though."
I gave her a nervous laugh. "Thanks."
"And when Mike and I walked away, I turned to him and said, 'I guess we know why God brought us to camp now.' He kept his face forward and simply said, 'Yep.'"
Humbled and slightly anxious, I talked about logistics, details and how the timeline might not look attractive to them.
"I've heard the average book takes 18 months to produce. If I say yes, between this, my blog and all my regular family commitments, I can't promise less than two years. Sorry if that sounds like a long time to wait."
Mike leaned in and smiled. "Carrie, we've been waiting for twelve years. Two more is not a big deal."
We parted ways and promised to pray. It didn't take long before I felt God giving me a green light to move forward. Nine days, to be exact.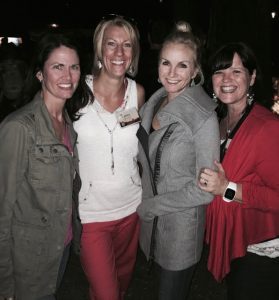 The original collaborators, encouragers & brainstormers: Debbie, Carrie, Becky & Christine
The Interview
A few months ago Becky and I met at a winery in SoCal to talk about contracts, agents, stories and the future of our book. We sat across from one another at a rustic table and broke the ice with a libation and too many bacon, parmesan, garlic fries. I interviewed her for four hours with prepared questions as well as new ones that came during our talk, while a digital recorder sat closer to her plate than mine, catching every word and emotion.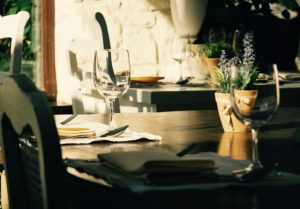 I asked about locations, quotes, hurts, hopes, and everything in between. I tried not to go too deep on our first round, but one story led to another and tears fell. It felt sad but surprisingly not awkward.
And then, a follow-up question I knew would sting.
"I don't want to ask you about this part," I confessed.
Didn't matter how beautiful the outdoor restaurant looked; my next question felt ugly. Cruel. Rude.
"Do it. Just go. I'd much rather rip the bandaid off and move forward."
The waiter left us alone while I stepped off that cliff with a gentle question and started another avalanche of emotion.
The next morning we met again, asked and answered for two more hours and signed a contract, promising to work together for at least the next six months.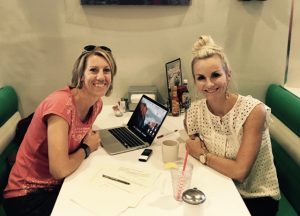 Will You Marry Me?
Which brings us to April.
Though cheaper than a ring, book proposals carry nerves, risk, and a big fat question. Will the agent say yes? Composed of the first three chapters and 15-20 pages of selling your book idea and yourself as a writer, the project takes months.
Last week, after editing the thing to death and drifting toward cleaning the garage instead of hitting 'send,' I emailed my book proposal to a big-time agent. Big-time as in, he's been in the business since I was in kindergarten and has worked with authors you would probably recognize. Of the over 1,500 proposals he receives each year, he rejects… wait for it… 99.5% of what comes across his desk.
But that's depressing and I'm an optimist, so I like to look at it this way: he accepts half of one percent of what he sees. Hope!
In other words, I'll keep swimming, but I'm not holding my breath.
In the meantime I sent the same 11,300-something words on 38 pages to two other agents who will also be at the Mount Hermon Christian Writers Conference this week. After gargling something minty I plan on meeting with all three agents during my time there.
Some conferees get their hair done, go to the tanning salon, buy new clothes, get a manicure and whiten their teeth before they arrive. The rest of us pack extra shirts for the sweat factor, pretend we're not nervous and dream of an editor or agent writing two little words on our manuscripts:
"Let's meet."
Until then, I print, organize, read, hope, study, pack and pray. Stay tuned—this might be a bumpy ride.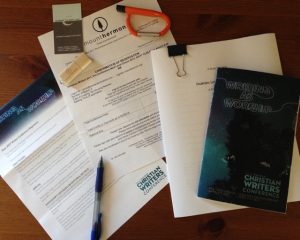 "Lord, You are my portion and my cup of blessing; You hold my future." ~Psalm 16:5 (Holman)
Have you ever thought about writing a book?
Have you ever been to a writers conference?