How To Hack the Heck Out of Your Thanksgiving Turkey Day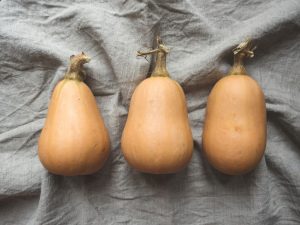 Photo by Gemma Evans on Unsplash
No boring twine and brine reminders here. I dug deeper, scoured the sites and compiled a list to make your turkey day a tad easier. Some of these items I own, some I'm buying, and some I'm loving from a distance, but they are definitely mother-in-law approved.
Most of us are about to host or join a gathering that begs for planning, cooking and manners, but fear not. You still have time to order these helpful goodies from Amazon and get them way before Aunt Nelda pushes your buttons doorbell.
Affiliate Lingo: Purchasing these products costs you nothing extra, but swings a little kickback to me. Gracias!
For the Kitchen & the Table
Slow Cooker Liners: Open bag, line pot, insert food. They can easily handle four hours of high cooking or six hours of low, and the cleanup makes my heart sing. Even when I've accidentally punctured the bag with violent stirring, washing out a tiny bit of liquid beats scrubbing burned-on crustiness any day. With BPA-and-PMS-free plastic, these will most likely change your life.
Tiered Oven Rack: Only have one oven? Same. This will make you feel like you have two.
Women's Fitness
Pumpkin Pie Shirt: Once you're done cooking, don this goodness and scoop/spray the whip.

Men's Pumpkin Pie Thanksgiving Shirt: I have a hunch Pac-Man and the '80s will both live forever.
Happy Thanksgiving Tablecover: Plain butcher paper gets boring. Kick it up a notch and hold the kids' attention for more than three minutes with these creative activities. Teens and tired women welcome too.
Thanksgiving Straws: Trendy cuteness for ages 2 to 102.
And for those celebrating with amigos: Friendsgiving Straws
Tinksky Party Hanging Banner: Perfect for your mantel. Or a mirror. Or a window.
Need some cute table decor or a hostess gift? Turkey Tea Light Holders to the rescue. I love mine! Keep a few, give a few, and watch your table light up with gobble. (Is that a thing?)

For the Dogs:
In Mexico, about 99% of dogs are for guarding and nothing more. Our friends down there would probably have a cow if they knew what kind of toys and treats Americans buy for their dogs, but whatever.
Chew King Rubber Belly Turkey: Feel free to write "Bite Me" across his rubber belly so your dog knows what to do.
Blueberry Pet Collar Thanksgiving Moonlit Turkey: Duke and Roxy will be the hits of the party.
Woof Bakery Thanksgiving Dog Treats Turkey Feast Gourmet Biscuits with Yogurt Icing: You know your pooch will gobble them up. (Sorry–had to work that in.)
Party Ideas
Tired of watching the kids go straight from the table to tech? Break out these entertainers and watch the fun begin! Bonus points if you can jostle Uncle Larry out of his food coma to be in the photo booth.
Thanksgiving Bingo: T-R-K-E-Y, and Bingo was his name-o. (Works better in Spanish.)
LEGO Pilgrim Set: At 5 1/2 inches tall, this ain't no mini-figure.
"I'm Thankful For" Photo Booth Props Kit: The perfect way to document your gratitude!
…after you put these on your face, of course. Thanksgiving Party Photo Booth Props for the win.
Veering away from Amazon, have you seen the Trader Joe's Gingerbread Turkey Kits? Super cute activity for those who can't wait for the gingerbread houses. And for only $7.99, you can buy one for grandma too.
Thanksgiving DVDs
After sitting up straight and making conversation, you might want to slouch, space out and let the food baby settle. Check out these classic flicks with Thanksgiving themes:
Thanksgiving Books
For the gift-givers and lap-readers, these books will teach the littles all about gratitude:
Bonus Tip!
Grab a Lint Roller for last-minute dusting: couches, chairs, your pool table, curtains/drapes, inside your car, broken glass shards, lamp shades, drawers, the cat, the dog, blankets, your pants, your friend's sweater….
What did I miss? Do you have any helpful Thanksgiving hacks? Share with us in the comments!
"Let all things now living, a song of thanksgiving,
To God the Creator, triumphantly raise."
~ Let All Things Now Living Hymn