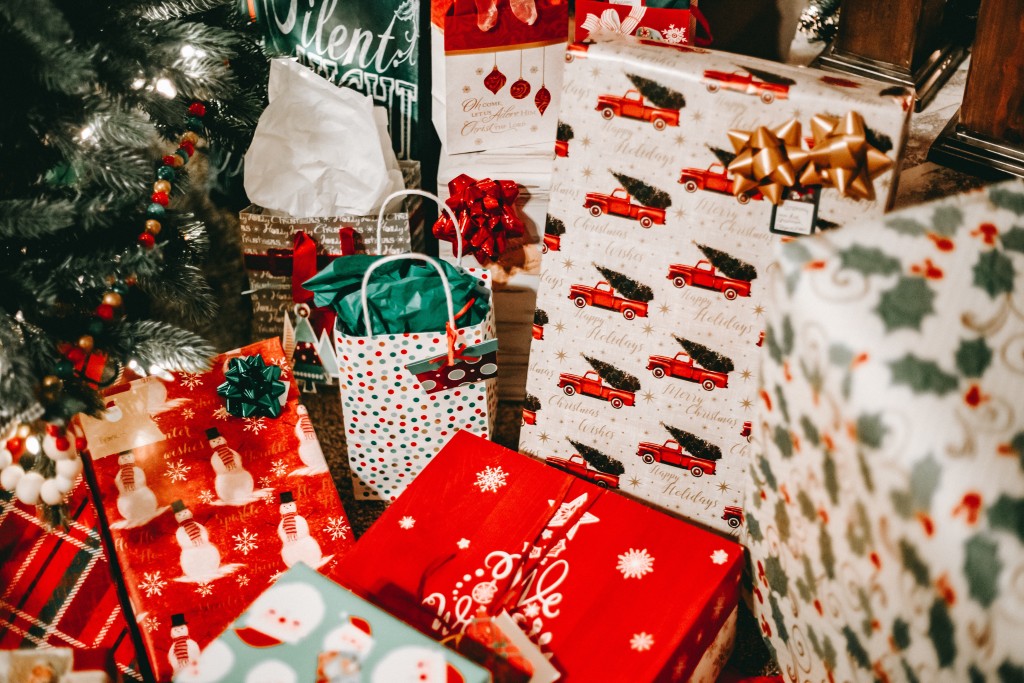 It's Beginning to Look a lot Like Chaos: 4 Ways I Fight the Christmas Crazy
If you're anything like me, you would rather not be found sitting in a corner on Christmas morning, sucking on candy cane plastic and rocking to the beat of Santa Baby.
I know if I run at the normal American pace though, I'll be up wrapping gifts till three in the morning and sliding into Christmas slightly bitter and more coo-coo than ever.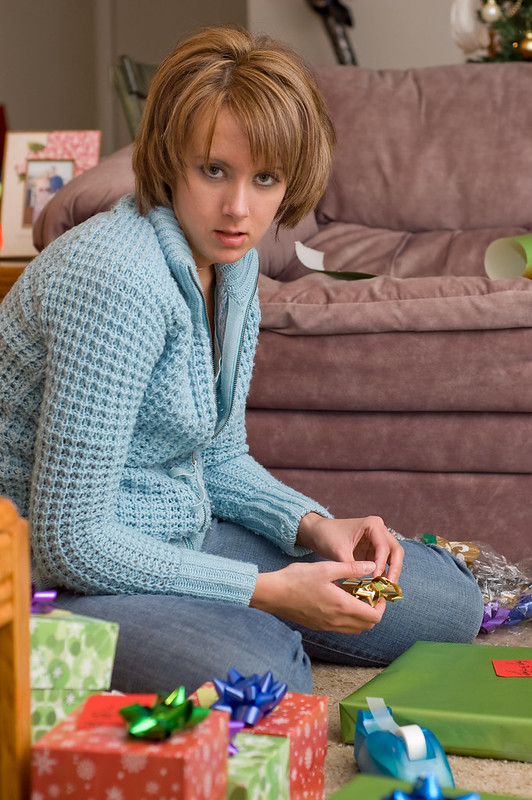 So I made some new choices this year. Not everyone will like all of them, but when I went back to work I think I added a bit of "I care less about what people think" to my résumé.
I often describe this season as organized chaos. I start mental planning plenty early, but something happens between my beach towel and the Thanksgiving table, and then I play catch up.
Please tell me this is a thing in your world too.
Enough is enough. Here are some ways I'm fighting the Christmas crazy this year:
1. Simplified Food
I don't exactly have the time or desire to spend two hours on dinner each night, especially during the Christmas hustle. Incorporating a few shortcuts helps keep the kitchen chaos down while still filling the stomachs of teenage boys and a man.
As much as I would love to make soup from scratch every time, the organic vegetable and barley soup went on sale at Costco last week, so I grabbed two packages, added edamame, chunks of turkey, and squash, and served it up with cornbread.
For three days.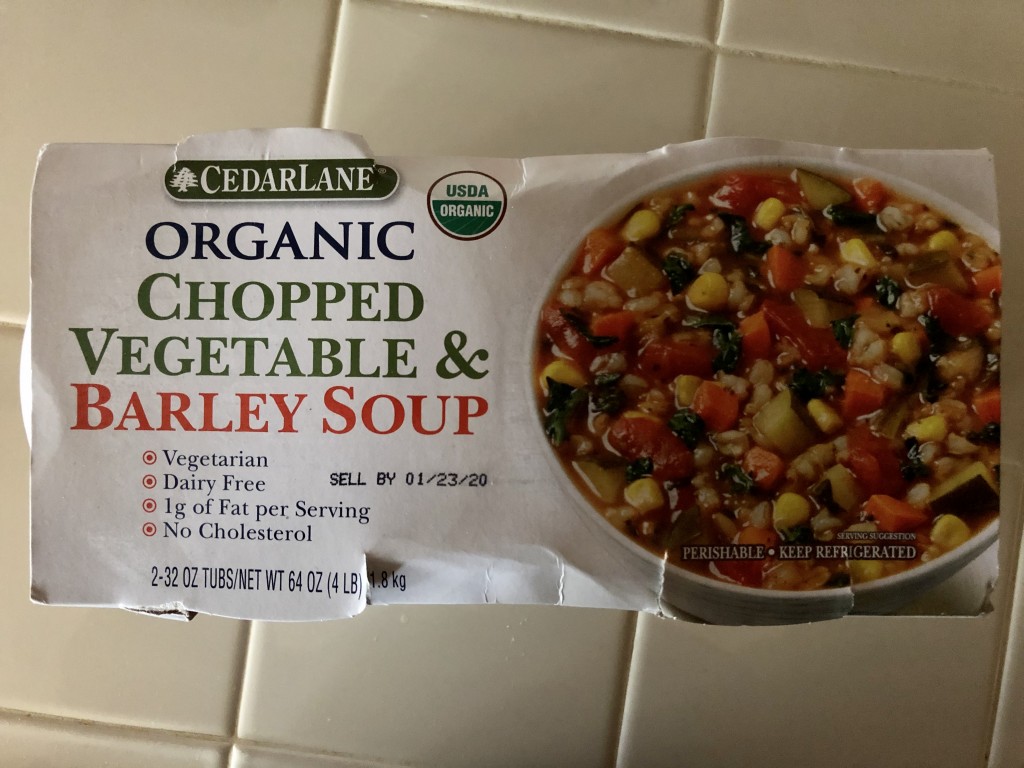 Here are a few other fast foods my people love that aren't fast food.
From Costco:
Salad kits
Chicken apple sausage
Lasagne
From Trader Joe's:
Cornbread (they have GF too!)
Tortellini (pesto-filled is the best)
Orange chicken (we all voted it's better than Costco's)
Turkey corndogs (zero MSG, nitrates or nitrites)
And the classics:
Grilled cheese
French toast for dinner (family fave)
Loaded nachos
Throw a few apple slices at them and voilà—three extra minutes to look them in the eyes and ask what they love about Christmas.
2. No Tree
Hold the guilt please—we already feel lame, un-American and lazy.
Yes, it seemed sacrilegious to cancel the delivery from the garage, but I think the late Thanksgiving, a minor surgery, an editing job, and football playoffs threw us for a loop.
Don't get me started on the normal busy…
Cutting the turkey, cutting my hair,
Hating the store, loving my door,
Back adjustments, attitude adjustments,
My writers group and veggie soup,
Holiday parties, slumber parties,
An allergy test and not enough rest,
Trips to Baja, paperwork shredding,
Two hungry boys who wanna go sledding.
Rolling stress inside my brain,
A foot massage to ease the pain….
*
Where was I….
*
3. MIA Christmas Cards
When I wrote Christmas Card Dropout, I expected half my readers to say, "What? That's a terrible idea!" And I expected the other half to say, "Finally! I've been trying to drop those for years!"
Instead I heard crickets and wondered if I struck a nerve on both sides.
Either way, the decision to drop the tradition stressed me out, but once I let them go I felt light and free. Three years later I have zero regrets.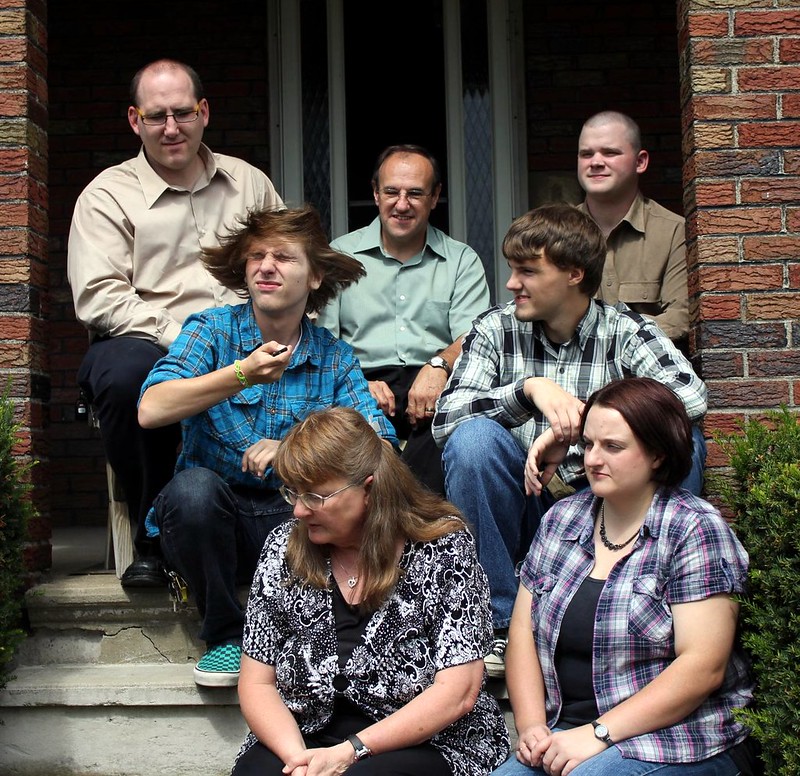 4. Happy Jesus
In our town we have a foot massage place called Happy Buddha that drills down on your neck, shoulders and back for 30 minutes, and then your feet for 30.
I'm not a fan of Buddha though, so I lovingly renamed it Happy Jesus.
Growing up I always put massages in the same category as manicures and pedicures: unnecessary luxuries.
But with daily neck pain and a sore back full of moderate arthritis (doc's new words) I unabashedly visit this place with two different sets of friends at least once a month.
Sometimes thrice.
For those who need to justify such a thing, here ya go: I get an HOUR massage for the ridiculously low price of $25.
Sorry—didn't mean to yell at you, but an hour? People! You could get four massages for the same price as one fancy dinner with a bad waiter!
My husband didn't have to think hard about what to get me for my birthday this year; a few certificates in an envelope… done.
I have issues in my tissues, so yes, I'm even going in the middle of the Christmas crazy. We schedule it about three weeks out, so it's an actual appointment on my calendar.
During this month more than ever, having someone push on my knotty knots isn't just glorious—it's wanted, appreciated and kneaded.
*
And You?
How are you fighting the Christmas crazy?
Less parties?
More advent?
Less sugar?
More store-bought?
Tell us your secrets in the comments so we can all stress less and love the season more.
Feliz Navidad, Amigos. Slow down, look up, and make it a great one this year!