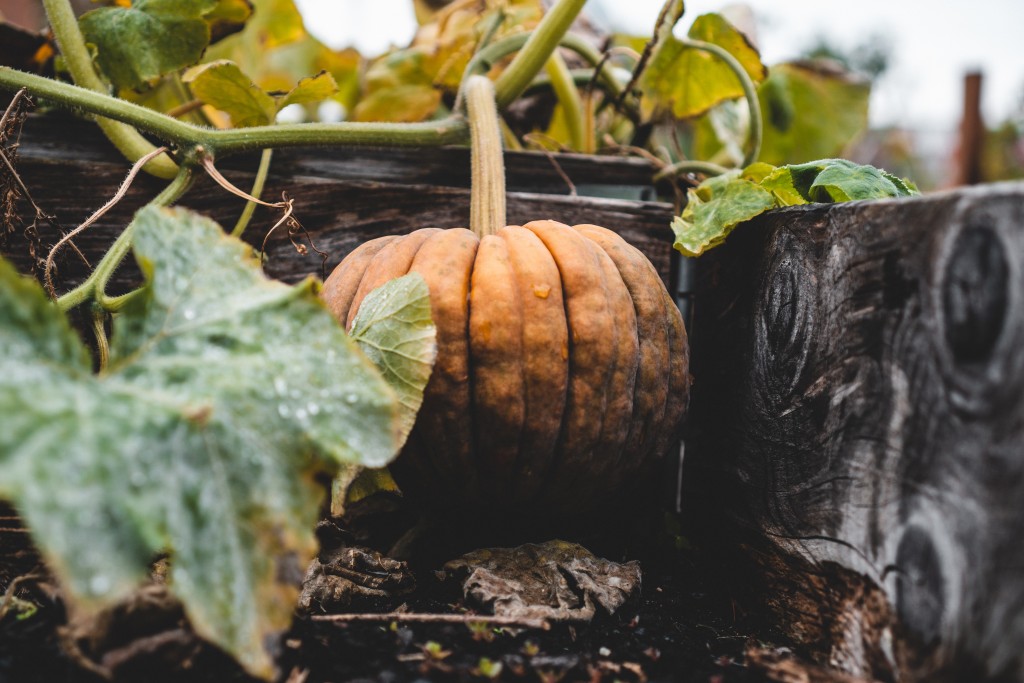 Starting the Fall Season with Non-Annoying Orange Autumn Items for All You Undercover Pumpkin Spice Fans
If you live in my area of SoCal, you know it doesn't exactly feel like fall yet. With temps still bouncing into the 80s this week, I can barely wear shoes much less think about sipping hot cider. But autumn's comin'!
I gathered these items with my faithful readers in mind. (That's you!) Most of us aren't hard-core pumpkin spice fans, but most people love pumpkin something.
Are you a low-key, undercover pumpkin spice fan? I get it.
Do you occasionally dabble with pumpkin spice in the kitchen? Same here.
Maybe you cringe at shirts that say
"Live, Laugh, Love Pumpkin Spice"
or
"My Blood Type is Pumpkin Spice"
or
"Pumpkin Spice and Jesus Christ"
Me tooooo! Of course, burnt orange is one of my favorite colors in the universe, but the pumpkin spice craze is beyond loco. (For all you French speakers, that's Spanish for "crazy")
Have you actually ever had a PSL? I don't even like them that much. But back when they got popular, having a barista yell out, "Pumpkin spice latte for Carrie" kinda made me feel like I was part of the club.
(More like the PSL Starbucks cult, but whatever.)
Let's get to it! I've got fun items that say cozy without being annoying, and a couple food items that whisper autumn without making you want to accidentally barf.
So if you're looking for Pumpkin Spice Twinkies, you took a wrong turn, friend.
Between home decor, treats, candles and other pumpkin goodies, I tried to find a little somethin' for everyone–even the pups. These are all on Amazon, all free shipping with Prime, and all 4 stars and up. 
Friendly reminder… it costs you nothing extra, but as an Amazon Associate, I earn a small percentage from your purchases. Thanks for clicking through the pics!
The Pumpkin Goods
OWUDE Professional Pumpkin Carving Kit – Heavy Duty Stainless Steel
This ain't no plastic safety set for third graders, y'all. Know a teen or adult who gets a little too excited (and intense) about carving? Their finest creation could come as a result of having the right tools.
Move over, Michelangelo.
Pumpkin Chai Scented Soy Candle
Picture this: Cinnamon, nutmeg, orange peel, clove, and a hearty base of baked pumpkin, vanilla and graham cracker. Can ya smell it? With all that yumminess but none of the toxic junk, this is a no-brainer winner.
And here's the best part: every candle is handmade by a woman-owned small business. Love it! This would make a great hostess gift for Thanksgiving.
BOBIBI Dog Sweater – Diamond Plaid
It's no secret—I'm not a cat fan. But this sweater on a pup? It's so classy you could probably slide this on your pooch and saunter into Nordstrom without anyone asking for your emotional support animal certification.
H2 Hydrology Water Bottle Adventure Edition with 3 Lids
Just because we love orange doesn't mean we want jack-o-lanterns all over everything. This beauty will get the rookies through the fall, but some of us gladly sport orange all year long.
And can we please talk about how rad the three lids are? Come on! If this isn't your style, think about your favorite teens or 20-somethings. I bet one of them loves orange.
Arista Pumpkin Enzyme Mask
I found a different one for $60, but since most of us don't have those kinds of budgets, here's a wallet-friendly option. Besides containing delish cinnamon, ginger, and nutmeg, this mask is loaded with vitamin c and pumpkin enzymes. 
Bonus… it's totally vegan, free from extra scents, and cruelty-free. Great for dry skin, acne-prone, and those needing extra exfoliation and hydration. (That pretty much covers humanity.)
Yes, men… you can buy it and have smooth skin too. Pumpkin does not discriminate.
Fancy Homi 2-Pack Fall Decorative Throw Pillow Covers Burnt Orange & White Velvet
What a perfect (and inexpensive) way to dress up your throw pillows for the season! These are the covers only, so slip your existing squares into these bad boys and watch your couch or bed transform to a fall showstopper.
In addition to orange, they come in seven other colors, and seven sizes. Besides, don't you wanna be a fancy homi?
Herschel Supply Co. Retreat Backpack in Pumpkin Spice
With a large amount of space, contoured shoulder straps for superior comfort, a padded and fleece-lined laptop sleeve, magnetic strap closures, and an exterior pocket, this burnt orange backpack says functional but chic. College and work. Weekend getaway and coffee shop homework.
Over 4,000 4-star reviews can't be wrong. Need a birthday, Christmas, or graduation gift? I can think of quite a few college students and young professionals who love this look. Perfect for men and women. Not cats.
Little Pumpkin Stationery: Invitations & Thank You Cards
When's the last time you received a hand-written note in the mail? Like with a stamp and everything? If you'll be a guest sometime this season (for dinner, game night, Thanksgiving, etc.) following up with one of these fun cards would mean a lot to the host.
Thank you never looked so quaint! This design also has baby invitations that say "A little pumpkin is on the way." Cuuute!
Simply Organic Pumpkin Spice
We can't forget the OG, y'all. How's your supply for the next couple months of baking? Sometimes I add it to our pancake mix for a yummy fall flavor. Plus, buying the organic version is a healthy idea you can't deny.
STAUB Cast Iron Pumpkin Cocotte Dutch Oven
I don't usually endorse such expensive items, but isn't this gorgeous? With perfect browning and a natural non-stick surface, this functional beauty is suitable for any cooking surface. You'll be taking autumn whimsy from your stove top to your oven and straight to your table.
This might just be the perfect gift for the cook who seems to have everything.
Chanasya Fuzzy Soft Embossed faux fur orange throw blanket
One think I know about myself–I'm extremely texture-driven. Anybody who's been shopping with me knows I can barely walk past a pile of fuzzy blankets without running my hand between the layers of softness and letting my eye balls roll back.
And this orange fuzziness hits home with beautiful texture and a fall vibe like no other. Almost 6,000 reviewers agree… don't be afraid of a pop of color. It's fun!
Torani Syrup – Pumpkin Pie
Wanna save some coin and not have to go to Starbucks when you're in your jammies? Pour this sweet goodness into your coffee and take a little autumn break. Great for fall parties too!
With over 54,000 ratings of 4½ stars, I'm guessing this is ridiculously delicious. I ditched the spice on this one and went straight for the pumpkin pie. But they also have caramel and hazelnut flavors, all of which can help you create scrumptious fall lattes, cappuccinos, cold brews & frappes.
I haven't said scrumptious in a long time. Scrumptious.
Hope some of these fall goodies help usher in the cozy season for you and your loved ones. I just double-checked all the links and if you order today they're all available and shippable this week. With the current shipping craziness, ordering today would definitely be your smartest move.
And then tell me in the comments what you bought, kay? I love picturing my recommendations in your home.
Feliz Fall, Y'all. 🙂